Had a few kindness/good news items bookmarked and it felt like a good day share them. Just got back from seeing my dad, after a long winter of not being able to travel across the frozen mid-west. He's home and doing great. Brightened my entire mood.
So thought I'd share the feeling – here are tonight's offerings:
Listen to this one with CC on – it's super quiet and difficult to hear.
Feb 6, 2021  Greenwood football's motto this season was "We Over Me." There might not be a better testament to that message than this story. The team surprised its janitor, Jamie Freeman, who has cerebral palsy with his own state championship ring this week.
=================
This will be the 10th anniversary of the bombing of the Boston Marathon….
'There's nothing more empowering than reclaiming our bodies that have been, in so many ways, weaponized against us."

Cal Calamia is running the 2023 Boston Marathon in the inaugural nonbinary division. Ariel Robbins

Dialynn Dwyer

When Cal Calamia takes off from the starting line in Hopkinton on Monday to run the 2023 Boston Marathon, they will do so as part of a group of athletes who are making history in the 127th running of the renowned 26.2-mile race.

The 2023 Boston Marathon is the first time runners who identify as nonbinary have been able to officially register in a division that matches their gender identity, and Calamia is one of 27 runners who registered for the race in the new category.

Speaking with Boston.com ahead of the April 17th event, Calamia said that the Boston Athletic Association has "proven its allyship" within the mission of creating an inclusive race by establishing the nonbinary division.

"The running world is a microcosm for the world at large," Calamia said. "And if we can just have people begin to acknowledge that people do exist beyond the gender binary of male and female or man and woman, then that opens up a more inclusive space where as many people as possible can enjoy running."

Having the BAA and Boston do that, they said, feels "so good."  READ MORE HERE
=================
Link here if embed doesn't work.
=================

Laura Failner is a SkyWest flight attendant. On July 7th, she witnessed this moment of kindness.
"I love looking for the good in the world! As I flew up to Washington today, I had this cute little 94-year-old lady get on my plane. She was frail and had a hard time getting back to her seat. There was a bit of confusion about where she was supposed to be seated. In first-class, this wonderful gentleman saw her plight and flagged me down. He said, "can you please get her and put her in my seat, and I will take hers." He walked back with me to get her and take her to first class.
She was so touched. The woman gave him a big hug and said, "Never in my 94 years has someone done that for me. Thank you, young man." She had tears of gratitude. It was amazing how his thoughtful act changed the attitude of everyone on the flight. May we all look for the little things we can do to help others around us and show kindness. In this crazy world, let's all try to be the good." ❤️❤️❤️
=================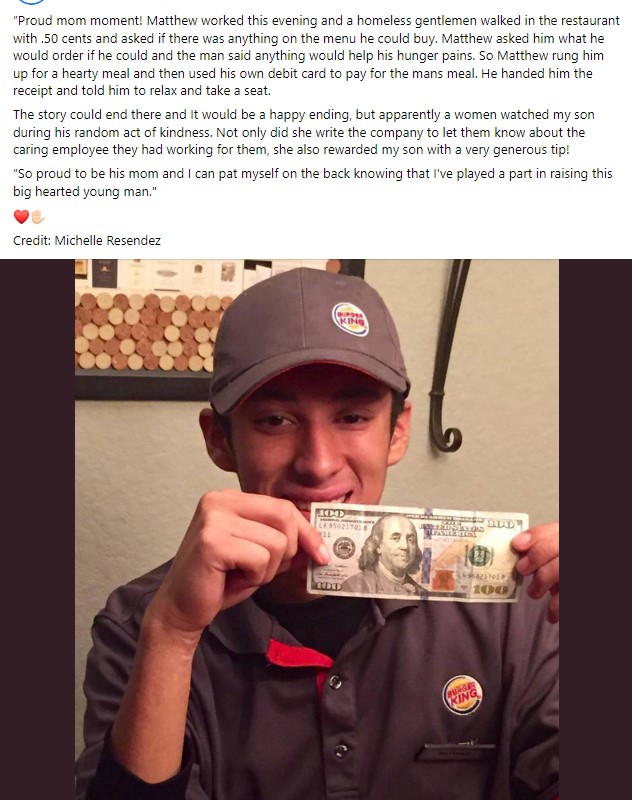 =================
A fun bit from Gable Farms here in CO:
=================
This is one of my favorite YouTube follows. He plays the cello outside with the beautiful landscape of Ireland in the background.
=================
And finally, since I have no pet pics for you tonight, here's my newest obsession – Billi the cat. She's a sassy 14 yr old, whose favorite word is "mad" and second is probably "food." I've watched videos where she puts sentences together and vowed that I would never get my cats buttons, because I don't want to spend my day arguing, more than I already do, with my feline roommates.
I never anticipated so much of my life being verbal arguments with my cat 😹 ✨ ✨ ✨ Billi is a female domestic shorthair, she's 14 years old, her favorite word is mad. Inspiration for learning to "speak" with buttons from Hunger4Words (check her out on IG).
That's it for now. This is a good news open thread. What's good in your neck of the woods?