On the Road is a weekday feature spotlighting reader photo submissions.
From the exotic to the familiar, whether you're traveling or in your own backyard, we would love to see the world through your eyes.
Ex-lurker
Adding to my post showing photos I've taken of raptors and their nests over the last few years, here are a few more.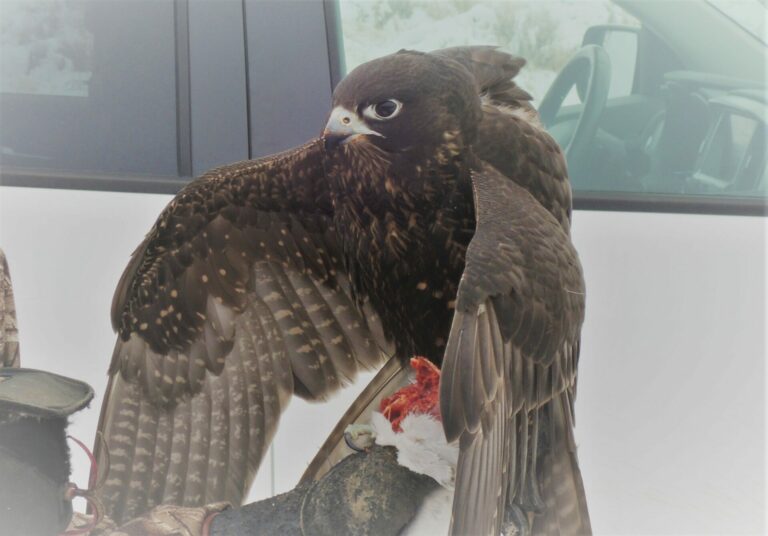 This is a tiercel gyr/peregrine hybrid.  He's mantling (using his wings to hide his food).  Almost all birds do it, but it's considered a little bit impolite, although there's not much of a way to break a bird of it.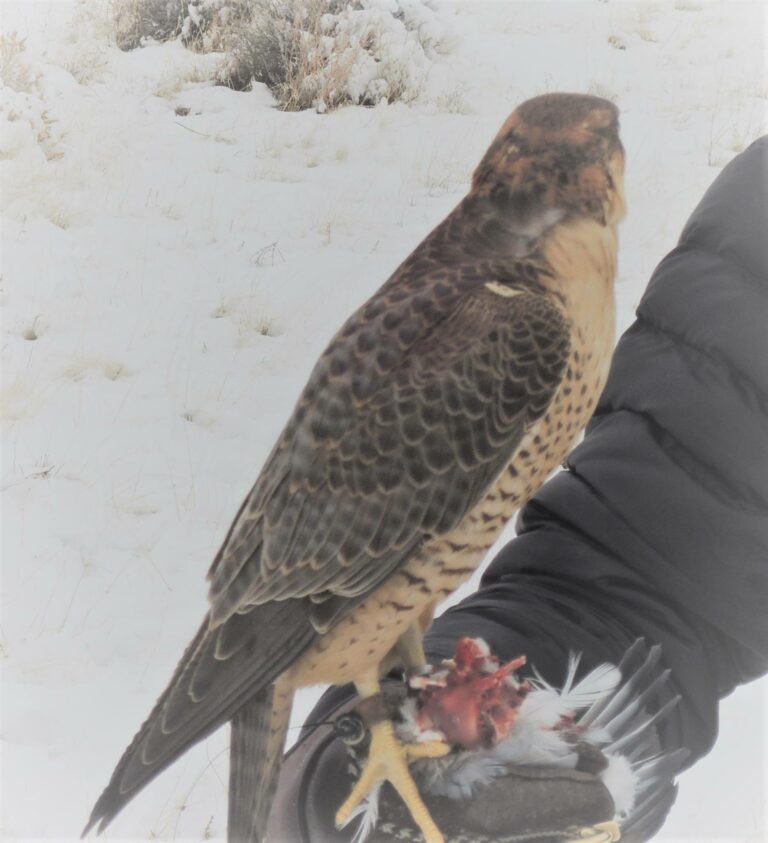 This is a tiercel red-naped shaheen (Falco pelegrinoides).  You can see in this shot why they're called red-naped.  Tom Cade's book, The Falcons of the World, classifies Barbary falcons, black-naped shaheens and red-naped shaheens as three subspecies, but I'm sure there's been DNA investigations since that can tell us whether they are true species or not.
This is a Siberian goshawk (i.e., the Siberian subspecies of the Northern Goshawk).  I'm not real familiar with the plumage in this subspecies, but I think from the lack of streaking on the breast that this bird has molted once (probably not more than once, or its eyes would be turning darker).  Siberian goshawks have softer feathers than other subspecies.  Goshawks are very silent flyers, and Siberians are even quieter.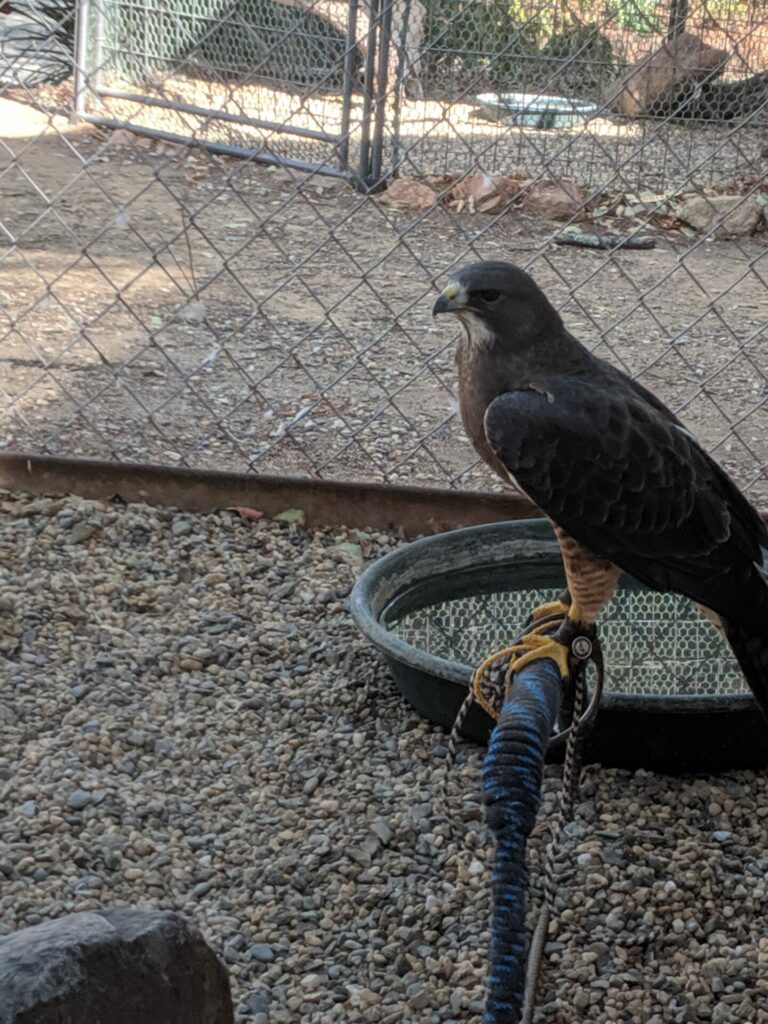 This is a female Swainson's hawk.  This is a rehab bird–they're not used in falconry, as their feet are too small for game larger than gophers.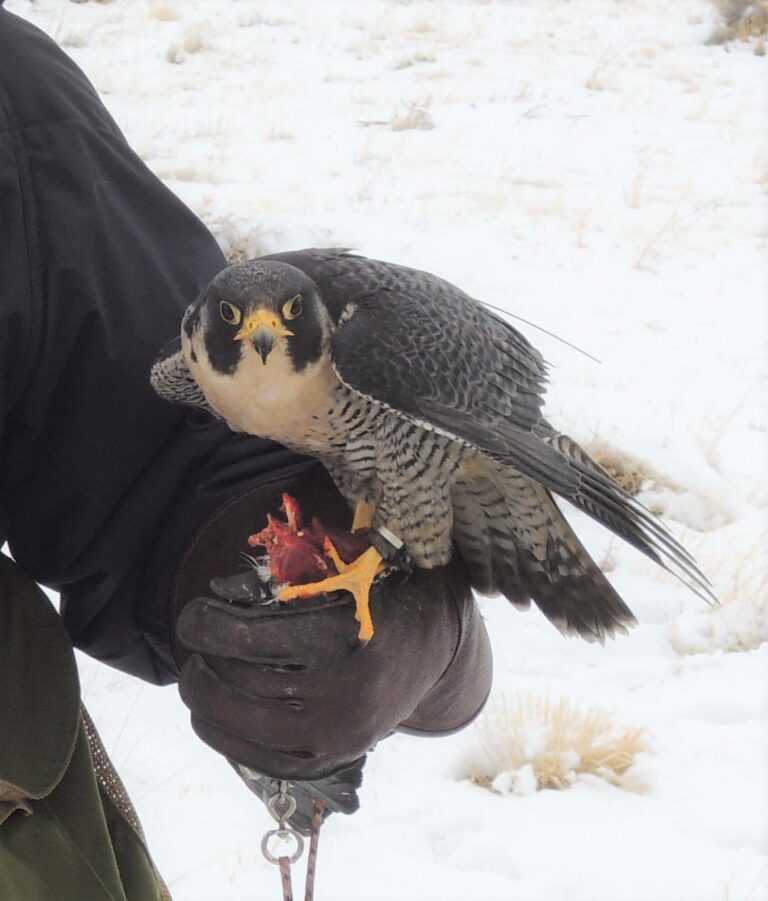 This is a intermewed eyass tiercel peregrine.  You can just make out the salmon colored "wash" on the breast, which tells you that this is an anatum bird (F.p. anatum), the subspecies found in most of North America (the other two are pealei, found on the coast of northwestern North America out through the Aleutians, and tundrius, found, as its name implies, in the tundra, wintering in Central and South America)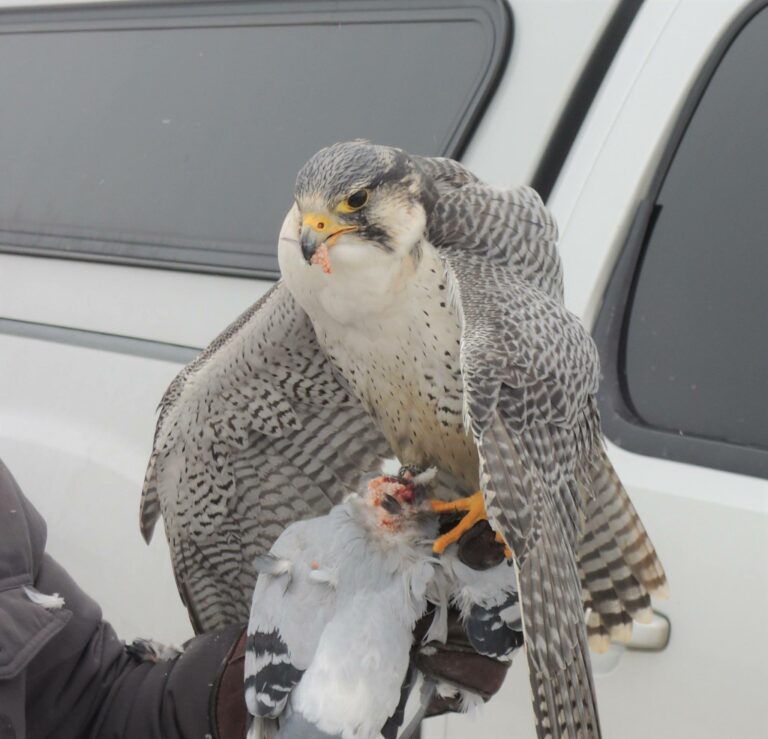 This is a tiercel gyr/peregrine hybrid.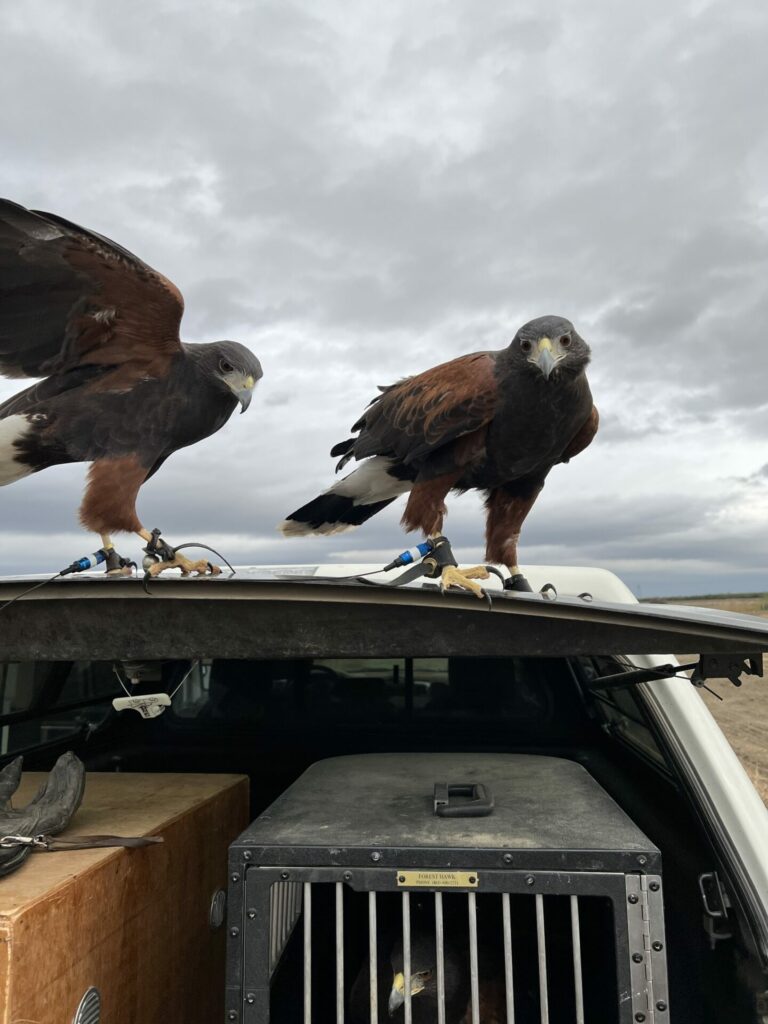 These are tiercel Harris hawks (there's a female in the "giant hood" in the truck bed–they're called giant hoods because you can close the windows and the bird is kept calm in the dark).  Harris hawks are often flown in casts (i.e., multiple birds) as, unlike most raptors, often hunt in family groups and therefore learn to cooperate with each other quickly.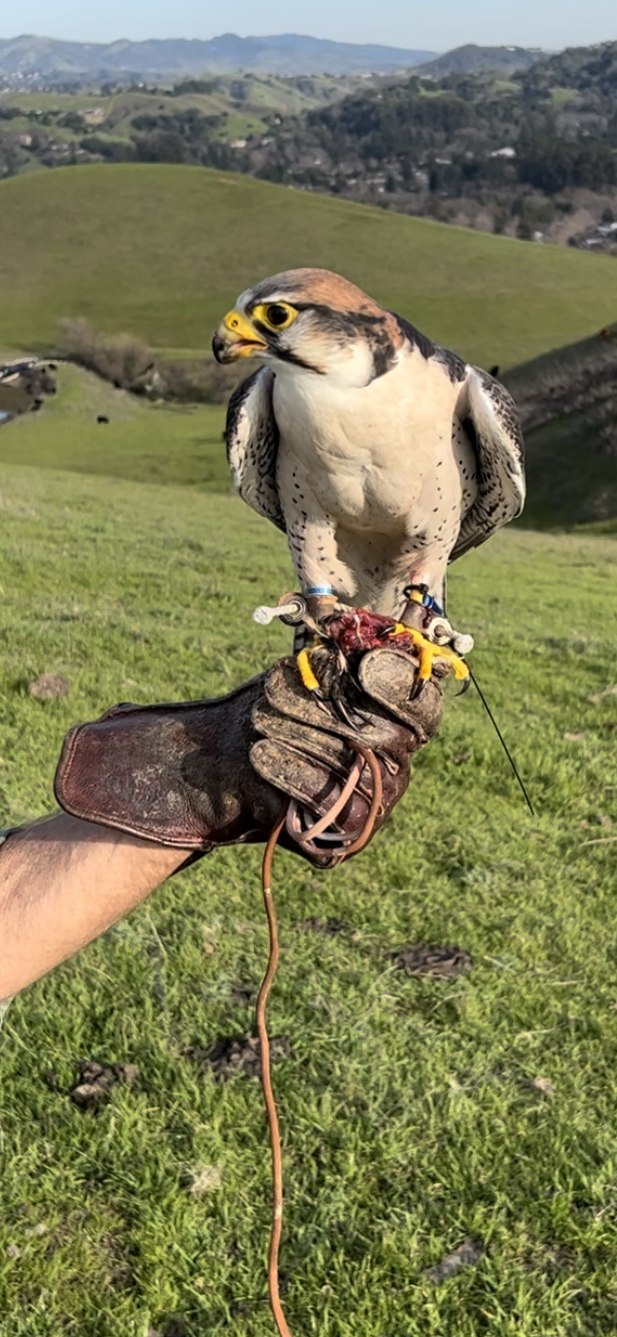 This is an intermewed eyass tiercel lanner (Falco biarmicus), found in the Middle East, northern Africa and parts of Europe and Asia.  I think these birds are gorgeous.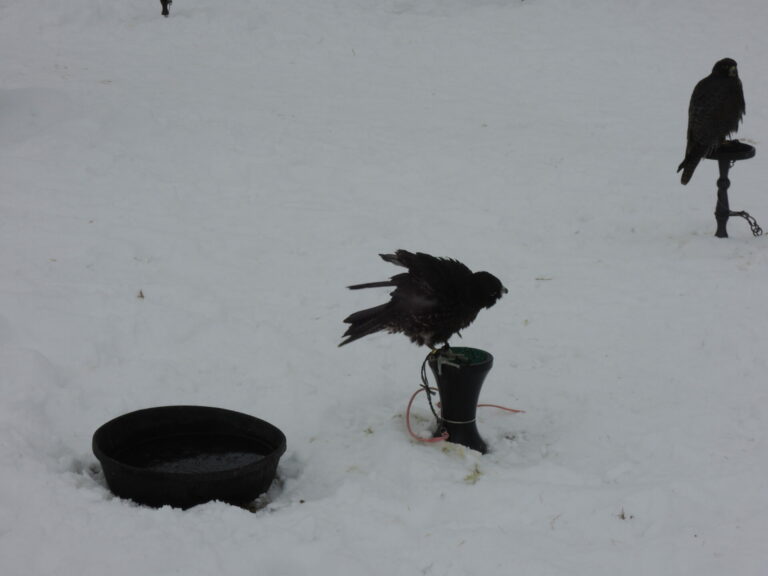 This is a tiercel Harris hawk.  You can't see much of him, but I post this picture because it shows a bird "rousing" (rhymes with "grousing").  It's one of the signs you look for to tell if your bird's in "yarak," the state where it feels healthy and eager to hunt