On the Road is a weekday feature spotlighting reader photo submissions.
From the exotic to the familiar, whether you're traveling or in your own backyard, we would love to see the world through your eyes.
AM in NC
The family and I just spent Spring Break in Paris. It was the first time in Europe for my (almost-adult) kids and mon mari.  A wonderful time was had by all.  We randomly visited between the protests/strikes, and there wasn't much evidence at all of the actions.  Most of these pictures are of details that caught my eye.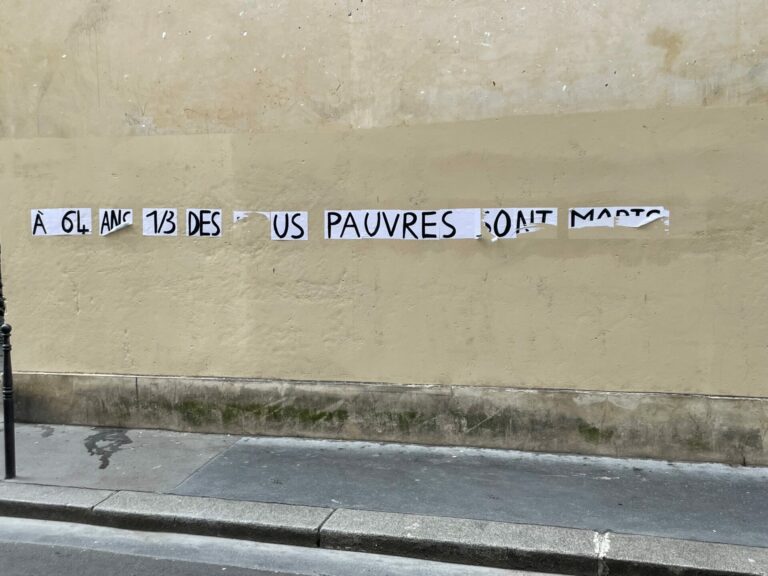 April 2, 2023
This message on a random wall in our neighborhood was one of the few signs we saw of les manifestations:  "By 64 years old, 1/3 of our poor are dead".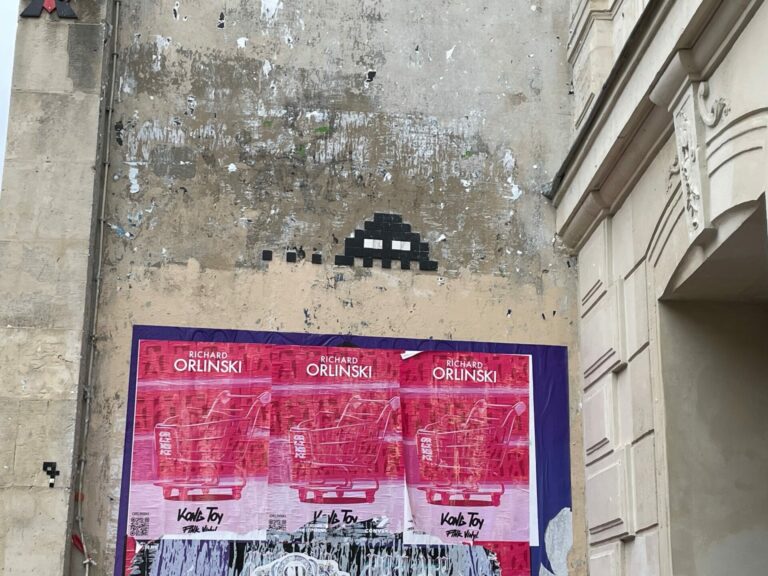 Street artist "Invader" (named for the Space Invader pixellated mosaics he began illicitly putting on buildings in Paris over 20 years ago) has work all over the city – around 1,300 and counting.
He was considered something of a vandal at first, but now his work is embraced and beloved. It's joyful to turn a corner and come upon them.  Here is an OG space invader, with some others below.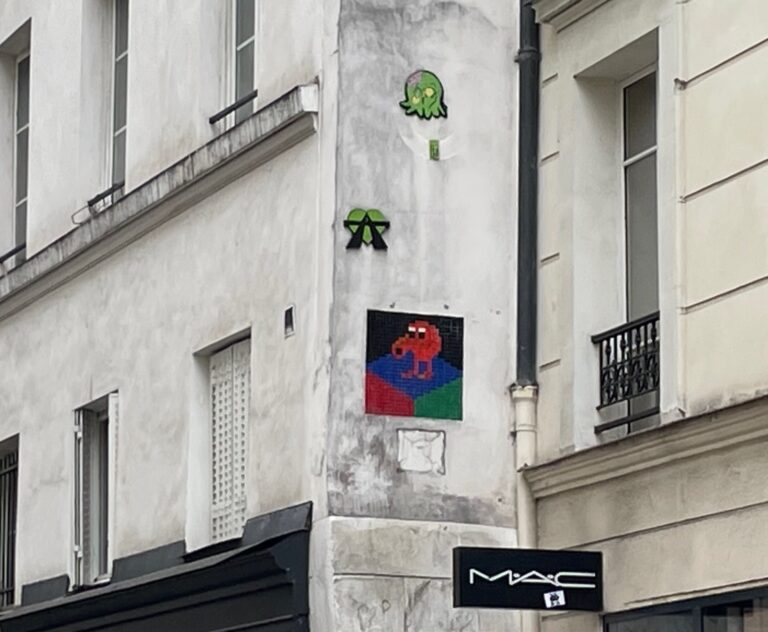 Q-Bert with some other street artists' works nearby to take advantage of the eyeballs.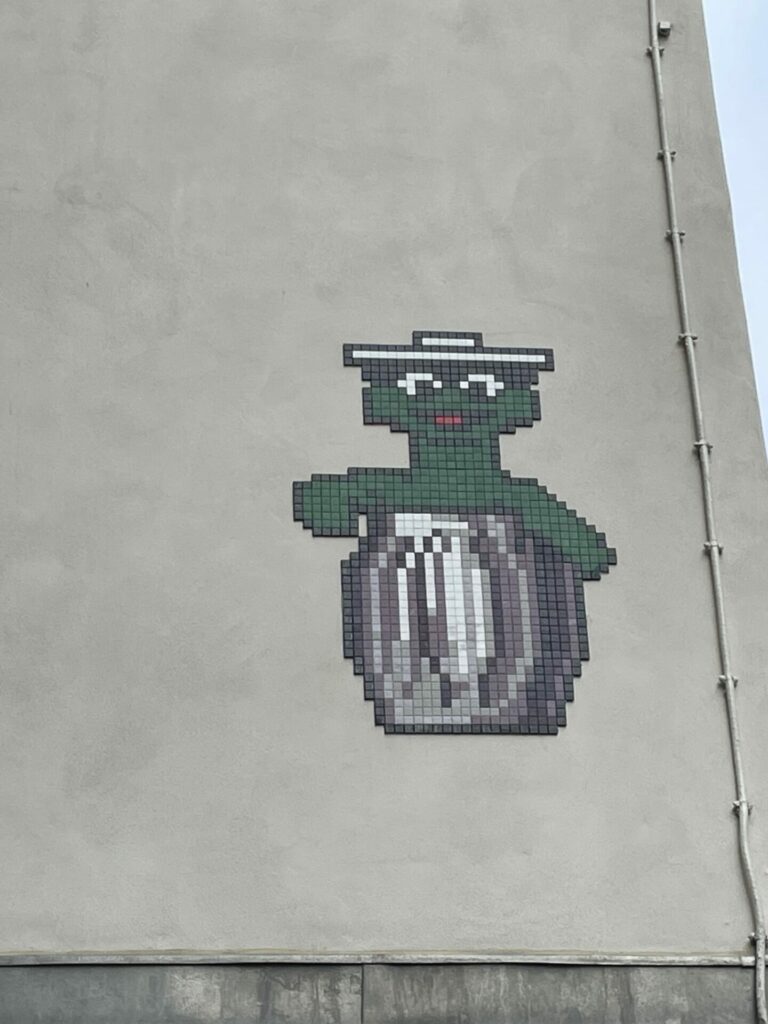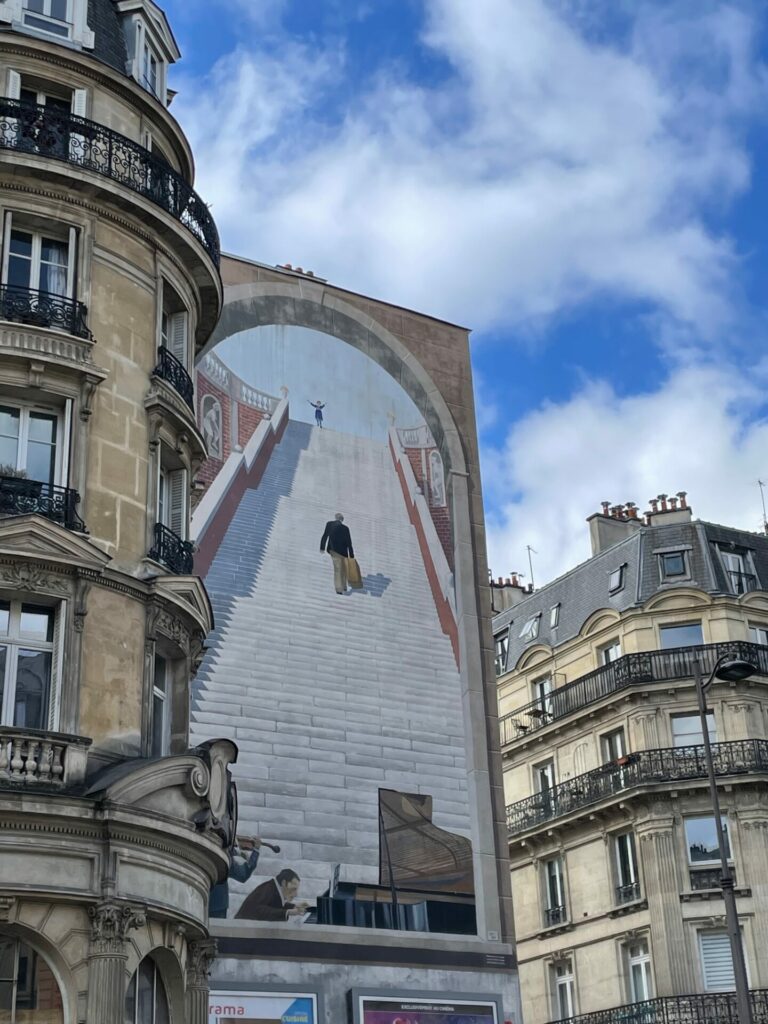 Loved this enormous trompe l'oeil mural (NOT by Invader!)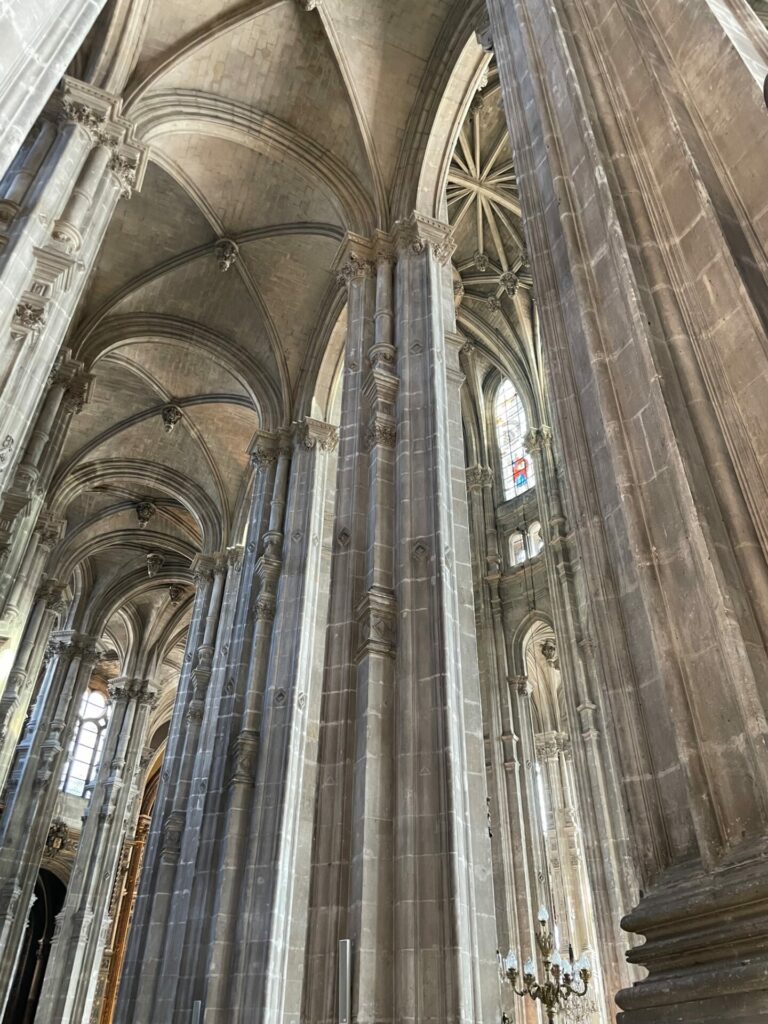 St. Eustache church. One of my favorites. There was an organ concert taking place when we stopped in, and you could feel in your whole body.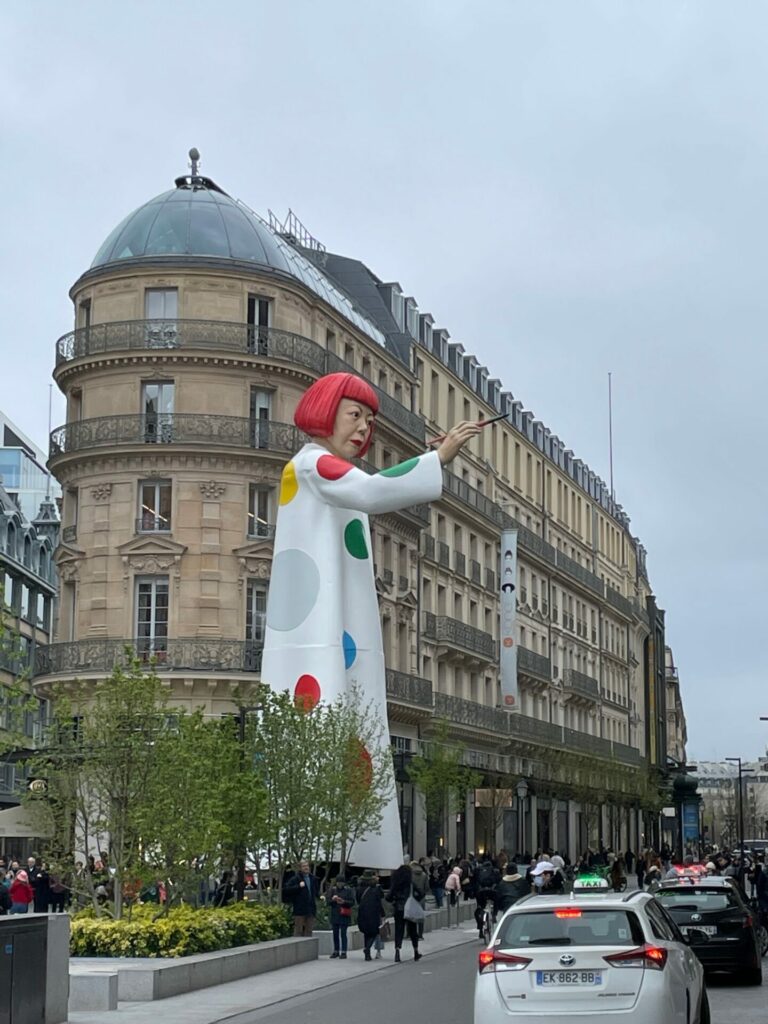 Enormous sculpture of Japanese artist Yayoi Kusama outside of the Louis Vuitton HQ – they are doing a collaboration together, apparently.  Cant' see it from this angle, but there are big polka dots of "paint" all across the building's facade.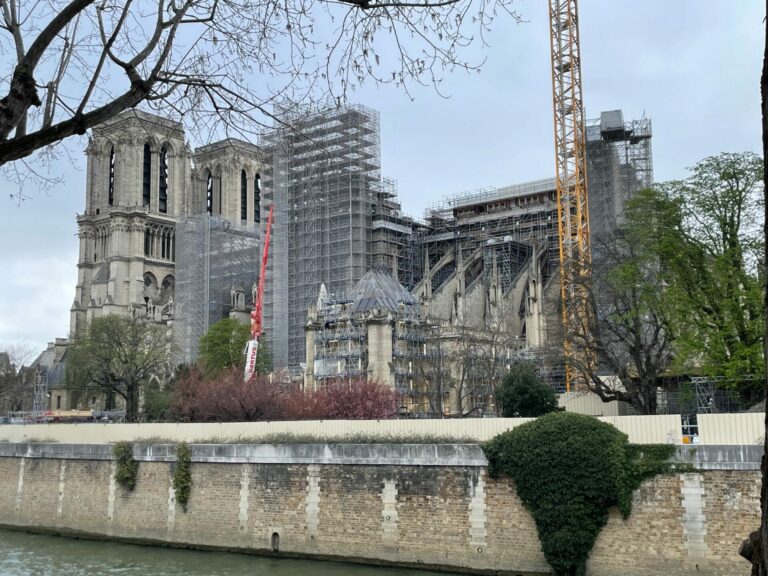 Finishing with a few photos of the renovations taking place on the Notre Dame cathedral. Sad not to get to show my kids the inside, but amazed at how quickly the restoration is being done. Humans can be pretty amazing sometimes.