A little bit of kindness to start the week.
Today was the Boston Marathon, and as someone who participated on various levels (including running a couple of qualifiers and handing out water in the rain just before "heartbreak hill"), I always look forward to this day. Boston.com runs a series of stories about "why I'm running" and they are always heartfelt. (My reasons for running were much less altruistic and much more "about a guy" – hey whatever gets you off the couch).
This one was one of the best:
BOSTON —

The legacy of Dick and Rick Hoyt is living on along this year's 26.2-mile Boston Marathon route thanks to the drive and determination of two Massachusetts athletes.

Michael DiDonato and Kyle Brodeur never planned to run the Boston Marathon, but when you hear their story. It feels like this is their destiny.
"It's one step at a time for me. That's it," DiDonato said.

That first step actually came more than a decade ago when, by happenstance, DiDonato met Dick Hoyt, the Boston Marathon legend who ran the race with his son, Rick, for 32 years.

"We have a manufacturing company, anything that he needed repaired for his chair or his bicycle, we could fix it. And a year later, he came into our shop and we built him a running chair, a new running chair for Rick," DiDonato said.

One chair would become two when DiDonato met Brodeur's mom, Lisa, a short time after he worked with the Hoyts. Brodeur was paralyzed in a car crash at the age of 10 and longed to have a sport he could take part in again.

"And so, of course, I overhear this, and I said, 'Hey, I got an idea. We can build him a chair, and I'll push him in one or two races, and it'll give him a sport again,'" DiDonato said.

"The feeling of watching him do something was just so inspiring. And it just made me so happy as a mom to see my son happy," Lisa Brodeur said.

After this team finished a few races, Dick Hoyt challenged DiDonato in a different way.

"Dick said, 'You know there's a huge need in the world for these.' And so we started putting it out there," he said.

That marked the start for Hoyt Running Chairs, made out of DiDonato's family business, Southbridge Tool in Dudley.

"It's a very small part of our business with the biggest impact," he said.

DiDonato has now shipped Hoyt Running Chairs all around the world.

It's certainly been life-changing for both runners on the DiDonato/Brodeur team, who've now logged hundreds of races around the country, including triathlons.

DiDonato said Brodeur has given him a gift.

"Purpose, strength," he said. "Normally, his thing is thumbs up if everything is good. But when we hit a big hill and he hears me struggling, he puts his hand up … and as we get to the crest of the hill, he'll slowly bring his fingers together. And when we get to the top of the hill, they close, and his thumb goes up and I'm able to make that crest and man, that's energizing."

The Boston Marathon is a race DiDonato didn't think was attainable for him since he's not a natural runner.

Which brings us back to Dick and Rick Hoyt. Dick Hoyt always told DiDonato that the route from Hopkinton to Boston was in his future.

"'Ah, you never know,' he'd say. 'You never know.' And, here we are," he said.

"We feel blessed. If it wasn't for Dick and Rick, we wouldn't have this sport. They started it," Lisa Brodeur said.

"Dick and Rick's slogan, 'Yes You Can,' you can accomplish anything you put your mind to," DiDonato said.

DiDonato and Brodeur are running with the Dick and Rick Hoyt honorary bib, raising money for the Hoyt Foundation.

When they step off on Patriot's Day, DiDonato knows Dick Hoyt, who died in 2021, will be rooting them on.

"It's divine. I believe that. I have no question," he said.

More on the legacy of Dick and Rick Hoyt:  (scroll to end of article)
================
Love that this story got an unexpected happy ending.  Murphy gets an eaglet!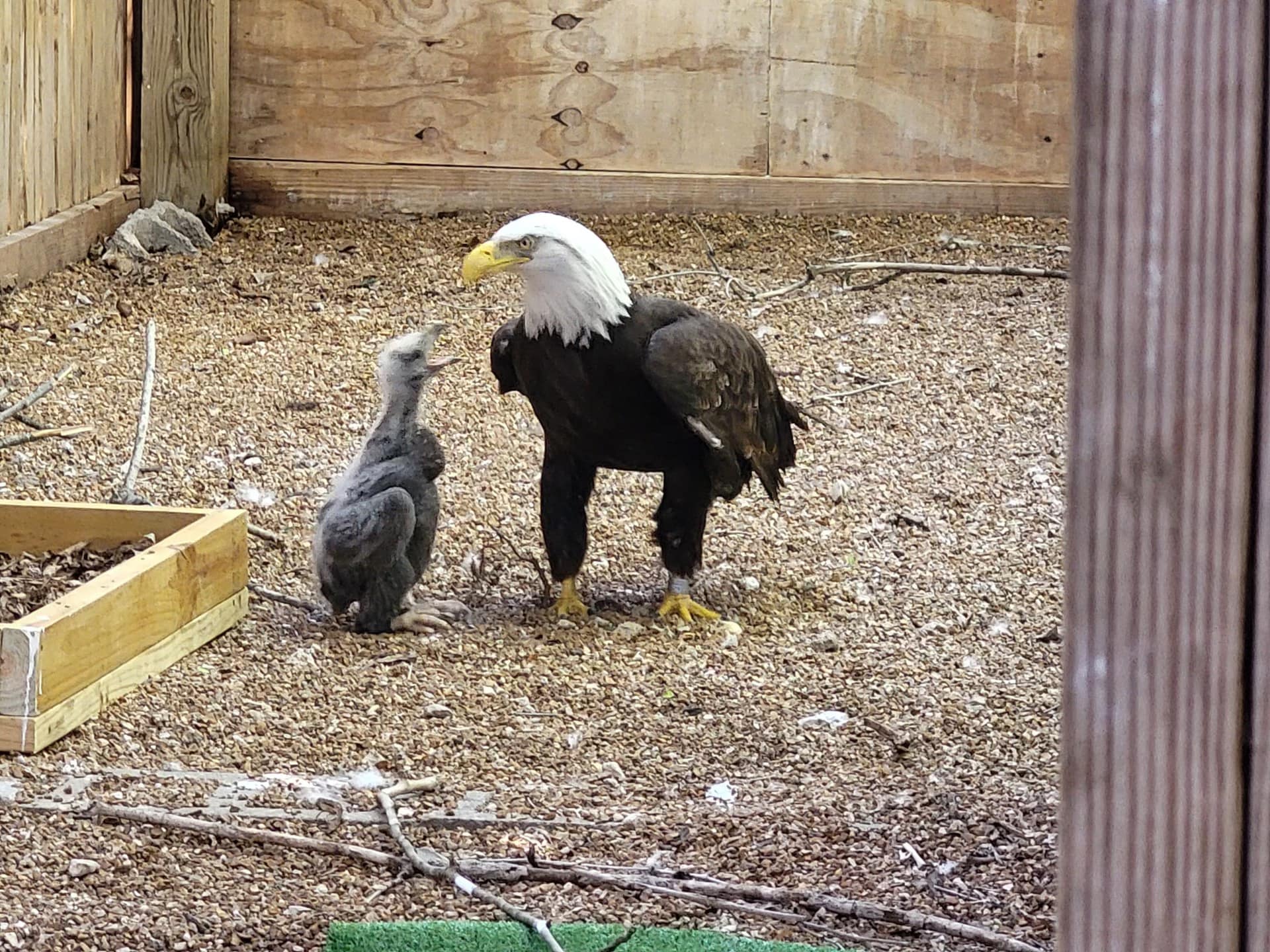 Direct link here if you can't see the embed
================
HumboldtBlue sent the next two:
Now THIS is the "how you met" story I love to see 🥹🥹♥️ pic.twitter.com/yu41lYUsss

— Ichigo Niggasake (@SomaKazima) April 16, 2023
I may have shared this one before, but as baseball hits its stride this spring, it was worth sharing again:
A man's best friend to share your love of the game with. Can't ask for anything better pic.twitter.com/nes5NdMskr

— BaseballHistoryNut (@nut_history) September 12, 2022
That's a good start to the week. Share your good news in the comments!
This is a good news open thread