I'm disappointed on multiple levels–I wanted to see Rupert on the stand being served his own intestines via a cross examination for the ages.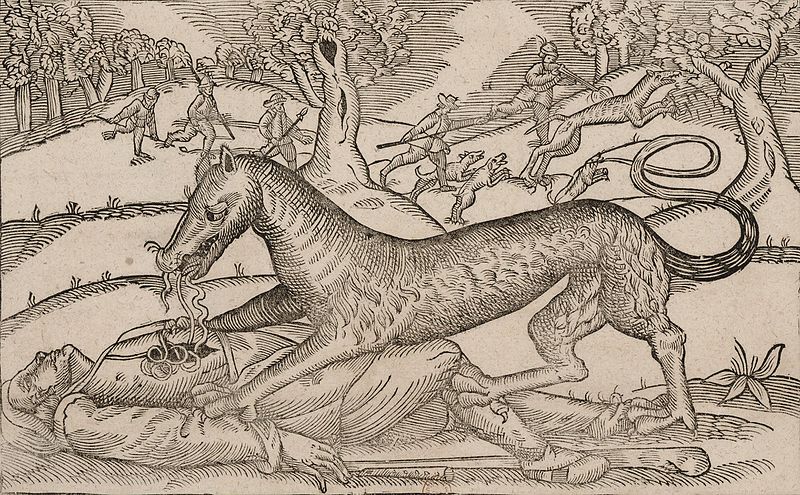 I wanted to see F**ker Carlson allowed to spin on a spit over coals for hours. I wanted a jury award so large only scientific notation could handle it.  All Imma gonna say at this point is that I look forward to the terms of the settlement and hope that includes a continuous chryon reading "We Are Lying Shits" scrolling without end on every Fox broadcast and feed from now through November 2024 (at the least.)
The thread is, of course, open.
(And yeah–the post is drafted the way it is to evoke this image. You can thank me later.)
*The quaint notion that a news report would be held until some set hour reveals that yes, in fact, I am an old…
Image: Anonymous, Représentation d'un animal hideux qui a mangé beaucoup de monde dans un village nommé Singlais, situé à trois lieues de Caen, 1632.