On the Road is a weekday feature spotlighting reader photo submissions.
From the exotic to the familiar, whether you're traveling or in your own backyard, we would love to see the world through your eyes.
BigJimSlade
With all the rain California got this year, people are looking for poppy superblooms. But rather than drive 2 hours to a famous-for-poppies location, we stayed local-ish (45 minute drive
, 50% longer on the way back thanks to beach traffic
) and did one of our favorite hikes: up the steep Chumash Trail (I think there are several trails called the Chumash Trail, so don't assume this is the only one) to Mugu Peak, into La Jolla Valley (not related to the La Jolla near San Diego), and back along a fire road that runs along a ridge above Sycamore Canyon, and finally down the Ray Miller Trail back to our car. There used to be a trail that would take us to Mugu Peak from this parking spot, but that washed out after fire and rain maybe 8 years ago, so now we walk the first 2 miles along the highway and Pacific Ocean until we got to the Chumash Trailhead, which is right across from the Navy's shooting range, the back of which says "Seabees Can Do". Another peak across the way has a bunch of communications equipment on top.
Besides being pretty, flowers have struck me as neat/incredible engineering with great shapes and textures, sometimes just about perfect, and their folding and unfolding like natural origami.
Here are 2 places to go for flower ID: one and two.
It was a bit hazy, so I didn't bother with the big views, but you can see the area by clicking around in google images.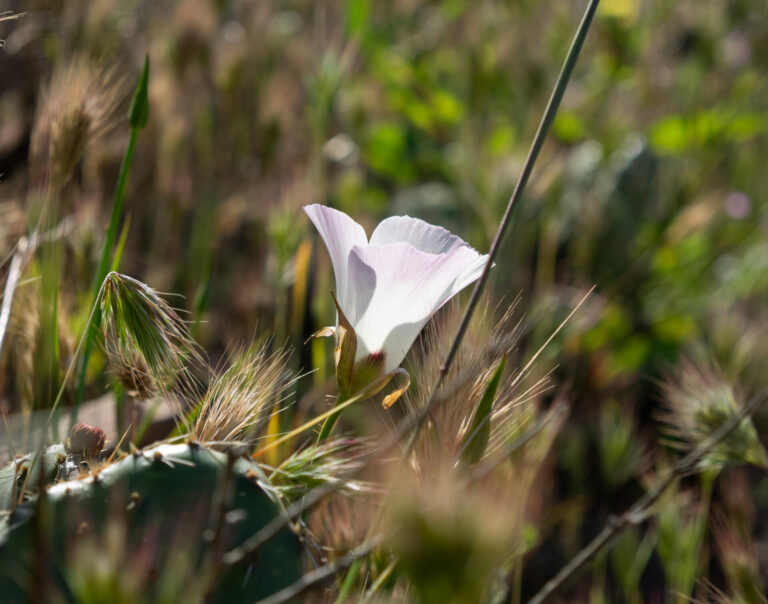 The Mariposa Lillies are out :-)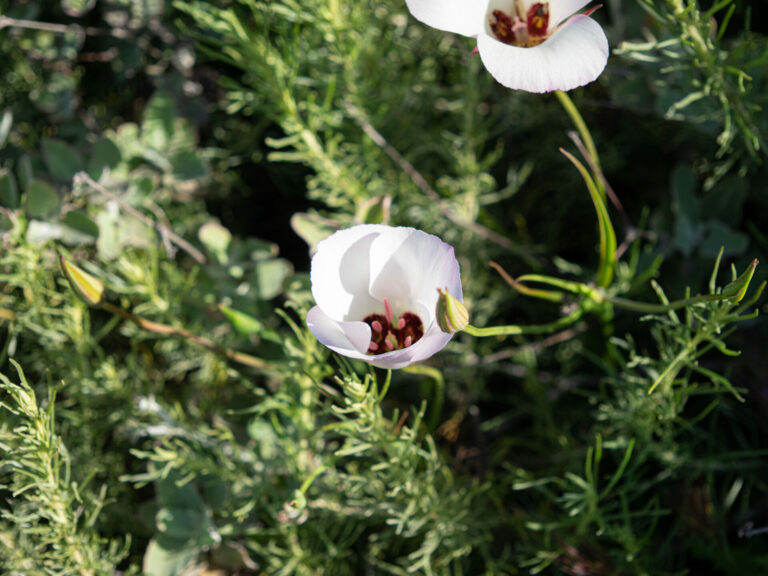 I like when their curving petals overlap like this.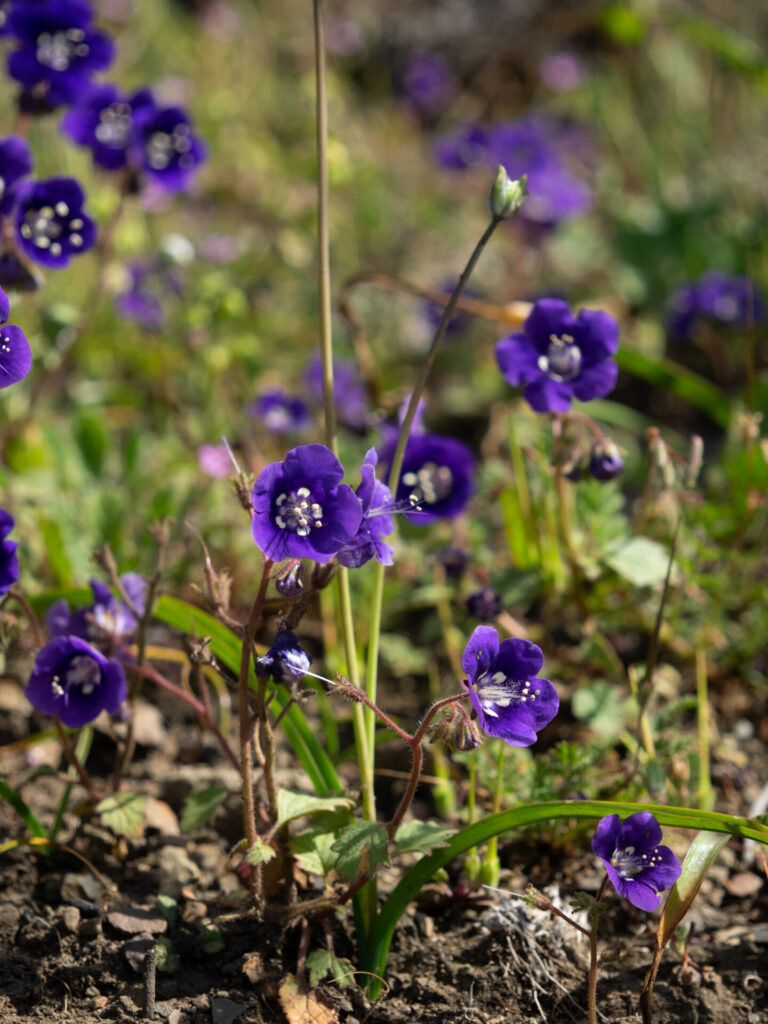 The striking purple and white always pleases me.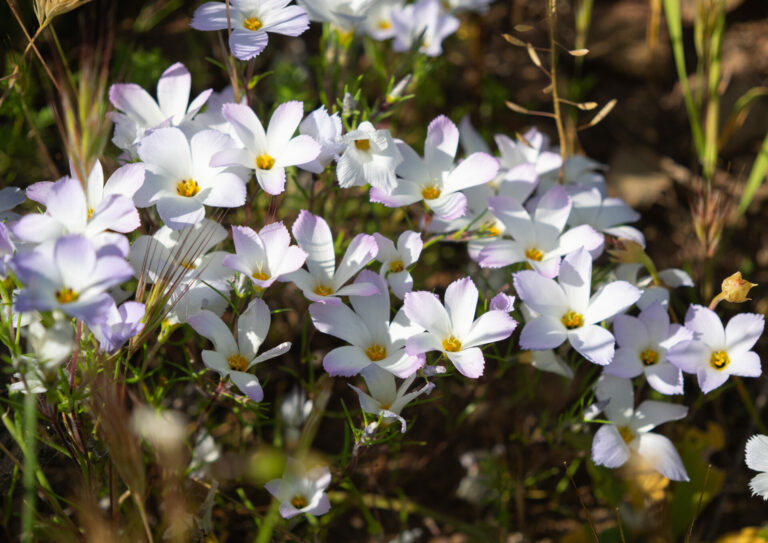 These are a bit rare, but they do show up specifically around the top of Mugu Peak, and are just so pretty.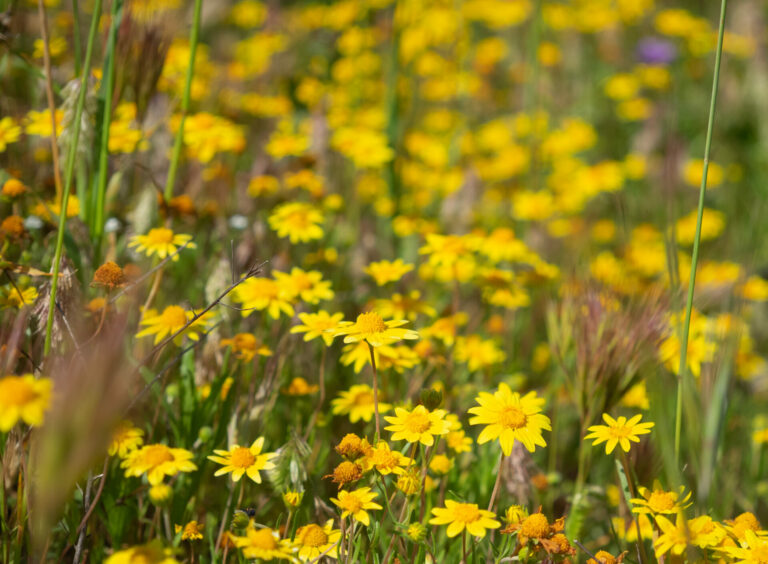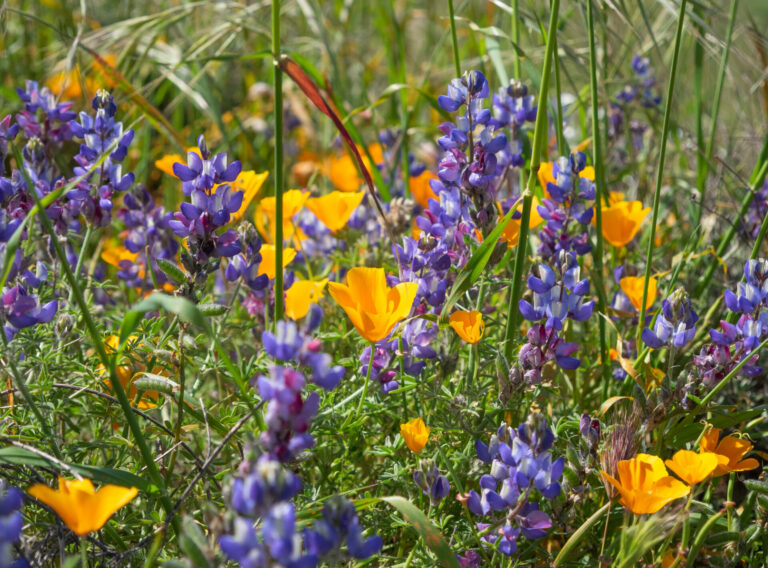 The poppies were mixed in with a lot of grasses, and, in this case, lupines.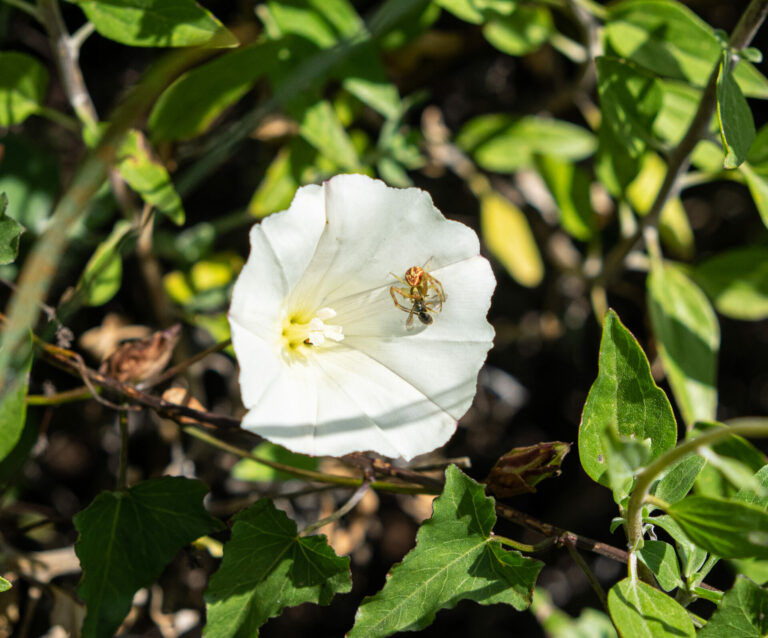 The Morning Glories are very popular with the bugs. And sometimes with spiders that catch the bugs. Here a little spider has nabbed a slightly smaller fly.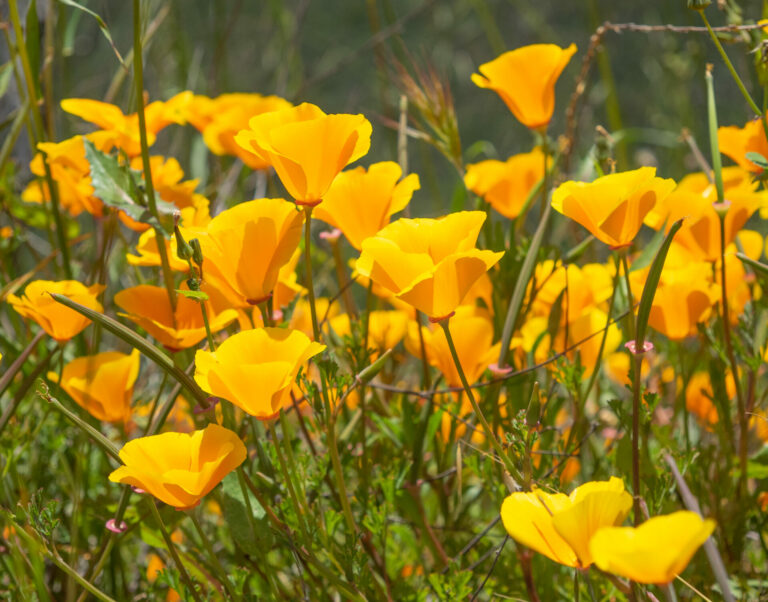 With these sorts of pictures, I feel like I should be working for Hallmark.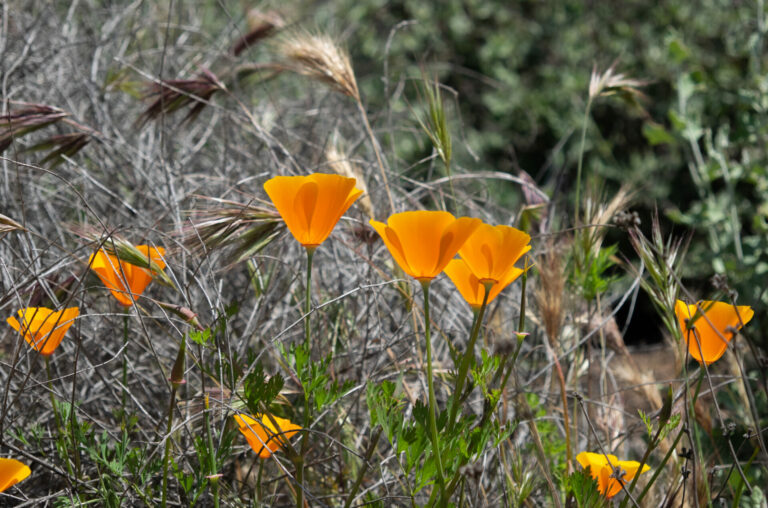 I like when sunlight is coming through the petals and you can see where they overlap by the shade they cast.