Introducing Cleo Marie!
From BeautifulPlumage:
I'm happy to report that Cleo-Marie* is continuing to get comfortable even with furniture moving in & out and whatnot. The attached pics are recent: Cleo-Marie at play & rest.

She has floofy paws, big for a medium size cat, and she loves belly rubs, and is very, very gentle with her very sharp claws (except when she starts kneading on my leg through the covers in the middle of the night; maybe she was a baker in a previous life?).

I hope to send more photos when I get settled in my new place.

*Her original name was Cleo for Cleopatra (see her kitten pics😸) and I liked the combination (more fun to sing)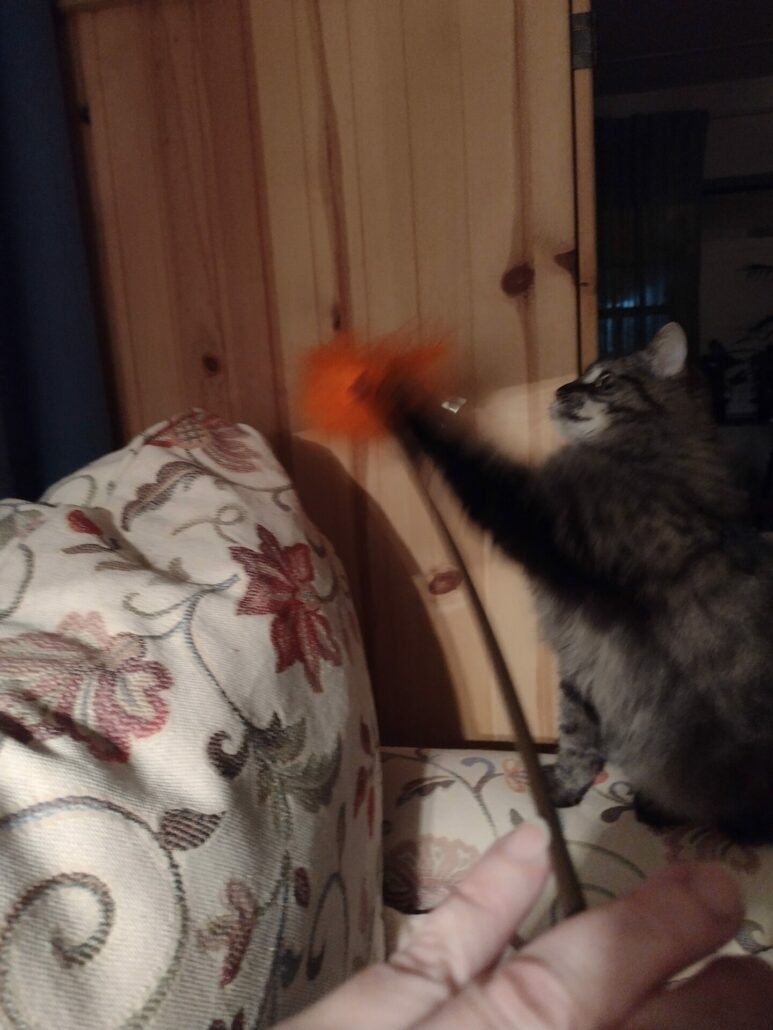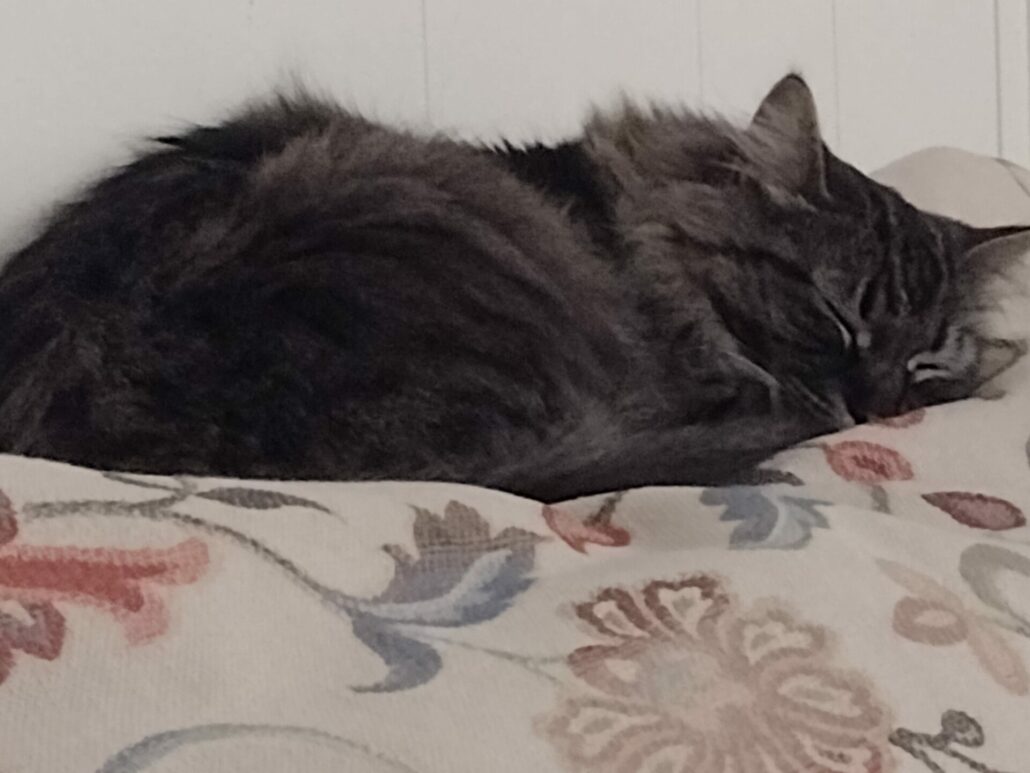 Any pet stories that need to be shared?
Totally open thread.