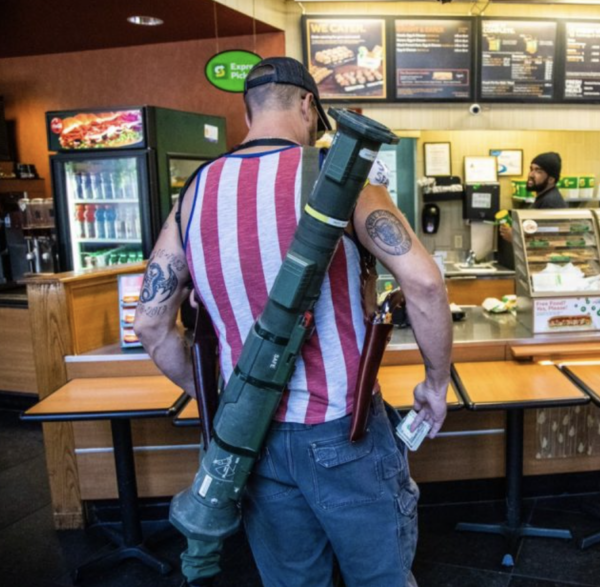 One of the more amusing things is listening to Americans who have never been out of the god damned state and are terrified of their own damned shadows. Listen to all the idiots around you blathering about their every day carry and what not because they're such fucking wimps they need a god damned arsenal to go to the god damned grocery store.
Why did a 65-year-old man kill a 20-year-old woman who had accidentally pulled into his Upstate New York driveway? Why did an 84-year-old man fire two bullets into a 16-year boy who had mistakenly knocked on his door in Kansas City? Why did a 43-year-old man in South Florida allegedly shoot at a 19-year-old Instacart delivery driver and his 18-year-old girlfriend who had arrived at the wrong address?

Experts blame a cocktail of factors: the easy availability of guns, misconceptions around stand-your-ground laws, the marketing of firearms for self-defense — and a growing sense among Americans, particularly Republicans, that safety in their backyard is deteriorating.

Since 2020, the share of Republicans who said that crime is rising in their community has jumped from 38 percent to 73 percent, according to the latest Gallup numbers from last fall. Among Democrats, that same concern climbed only 5 percentage points to 42 percent, marking the widest partisan perception gap since the polling firm first asked the question a half-century ago.
And let's not just point to our insane gun laws- the media is complicit in this. They regurgitate the lies about crime that Republicans and tough on crime Democrats peddle.