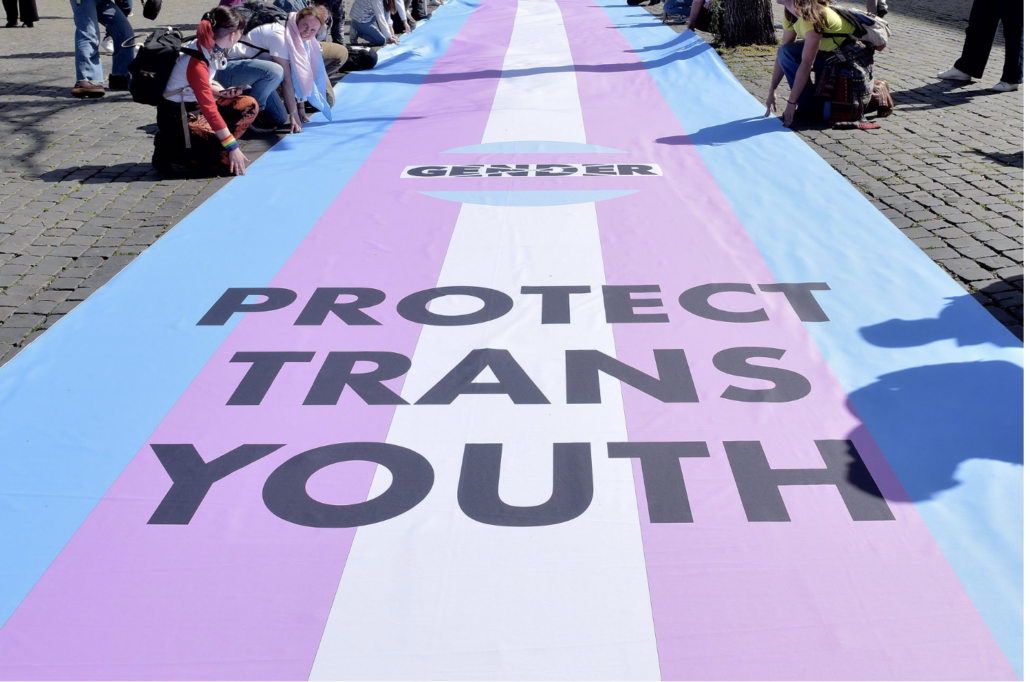 The Department of Justice (DOJ) has sued to block Tennessee's ban on gender-affirming care for trans youth, marking the second time the Biden administration has initiated a lawsuit against anti-trans legislation.

The DOJ filed the complaint in the U.S. District Court for the Middle District of Tennessee on Wednesday, alleging that Tennessee's SB 1 is unconstitutional because it violates the Equal Protection Clause. The suit argues that SB 1 unlawfully discriminates against trans minors by imposing restrictions on care that would not apply to cis minors. The DOJ gave the example of SB 1 banning a doctor from prescribing testosterone to a trans boy, but allowing that same doctor to prescribe testosterone to a cis boy with a condition such as hypogonadism.

SB 1 was signed into law in March, alongside the nation's first ban on public drag performances, and is set to go into effect on July 1. The bill bans medical providers from administering gender-affirming care to minors (unless the patients are intersex), and would strip away their license to practice if found guilty. The state's attorney general would also be able to pursue legal action against providers and collect a civil penalty of $25,000 per "violation." The bill would also allow parents and aggrieved patients who received gender-affirming care as minors to sue providers up to 30 years from the date the patient turns 18.

The Biden administration's complaint requests both a declaratory judgment stating that SB 1 is unconstitutional, and a permanent injunction that would prevent Tennessee from enforcing the law. The DOJ also filed a separate motion for a preliminary injunction, which would temporarily block Tennessee from enforcing the law while litigation is ongoing.

"No person should be denied access to necessary medical care just because of their transgender status," Kristen Clarke, Assistant Attorney General of the Justice Department's Civil Rights Division said in a press release.

"The right to consider your health and medically-approved treatment options with your family and doctors is a right that everyone should have, including transgender children, who are especially vulnerable to serious risks of depression, anxiety and suicide," Clarke continued. "The Civil Rights Division of the Justice Department will continue to aggressively challenge all forms of discrimination and unlawful barriers faced by the LGBTQI+ community."

The move follows a 2022 DOJ lawsuit against Alabama's ban on trans care for minors, filed almost exactly a year ago. The DOJ has also previously filed statements of interest in various lawsuits against anti-trans legislation.
It's a relief to have a Department of Justice that actually believes in justice.
Fine print:  If only we had a Supreme Court that felt the same way.  Still, let's celebrate the fact that we at least have the DOJ on the side of right.