On the Road is a weekday feature spotlighting reader photo submissions.
From the exotic to the familiar, whether you're traveling or in your own backyard, we would love to see the world through your eyes.
Dorothy A. Winsor
As you may have seen, Mr. DAW and I were on a cruise in South America from late March until mid-April. The ship was one of Viking's expedition ships, coming from Antarctica where it had spent the southern summer and repositioning to the Great Lakes for the northern summer. So we flew to Santiago, Chile and then were bussed to Valparaiso to board the ship.
There were only 5 stops, which was a little disappointing for such a long trip, but they were mostly places we hadn't been before. I'm not good with a camera, so I pre-apologize for some of the shots.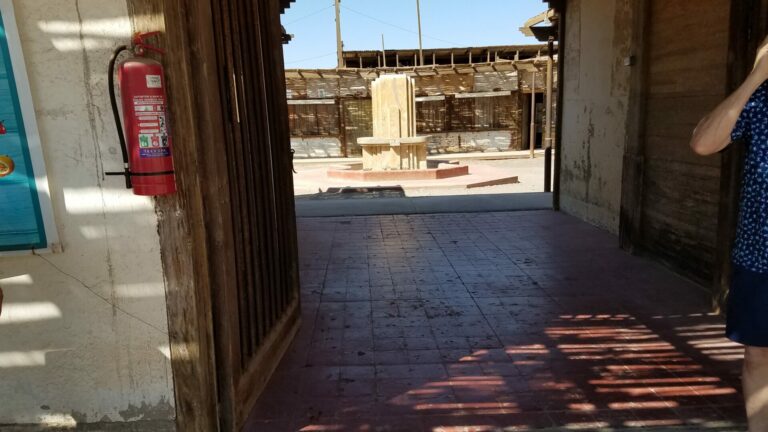 Near Iquique, Chile
March 30, 2023
The first stop was in Iquique, Chile, where we went to the Atacama Desert, the driest desert in the world. It looked like a moonscape. Not even cactus was in sight. Our first destination was Humberston, an abandoned mining town. It was a large place with family and single person housing, a school, a theater, a church, stores, everything you'd need when so far away from anything else. It was a company town, and frankly, I found the whole thing kind of horrifying. Once you hired on there, it was hard to get out because you were paid in scrip that was good only in whatever town you happened to be working in.
This is the market area. There were stalls all around.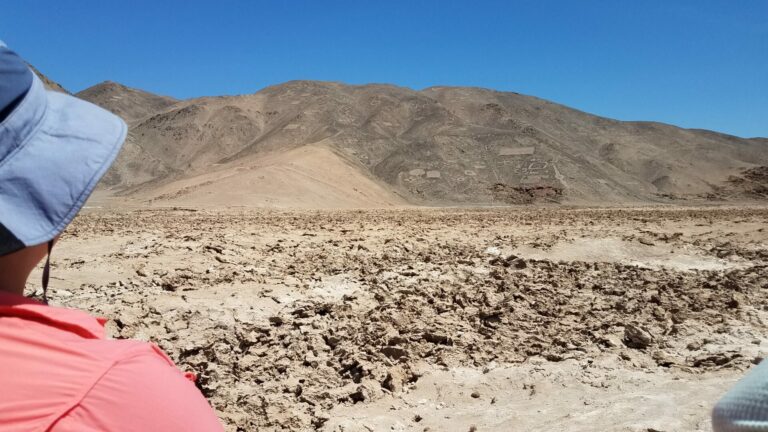 Atacama Desert, Chile
March 30, 2023
Our second stop was Cerro Pintados Geoglyphs. These were created between 500 and 1500 AD. Our guide said they didn't know the purpose, those I've seen a site claiming they were guideposts for travelers.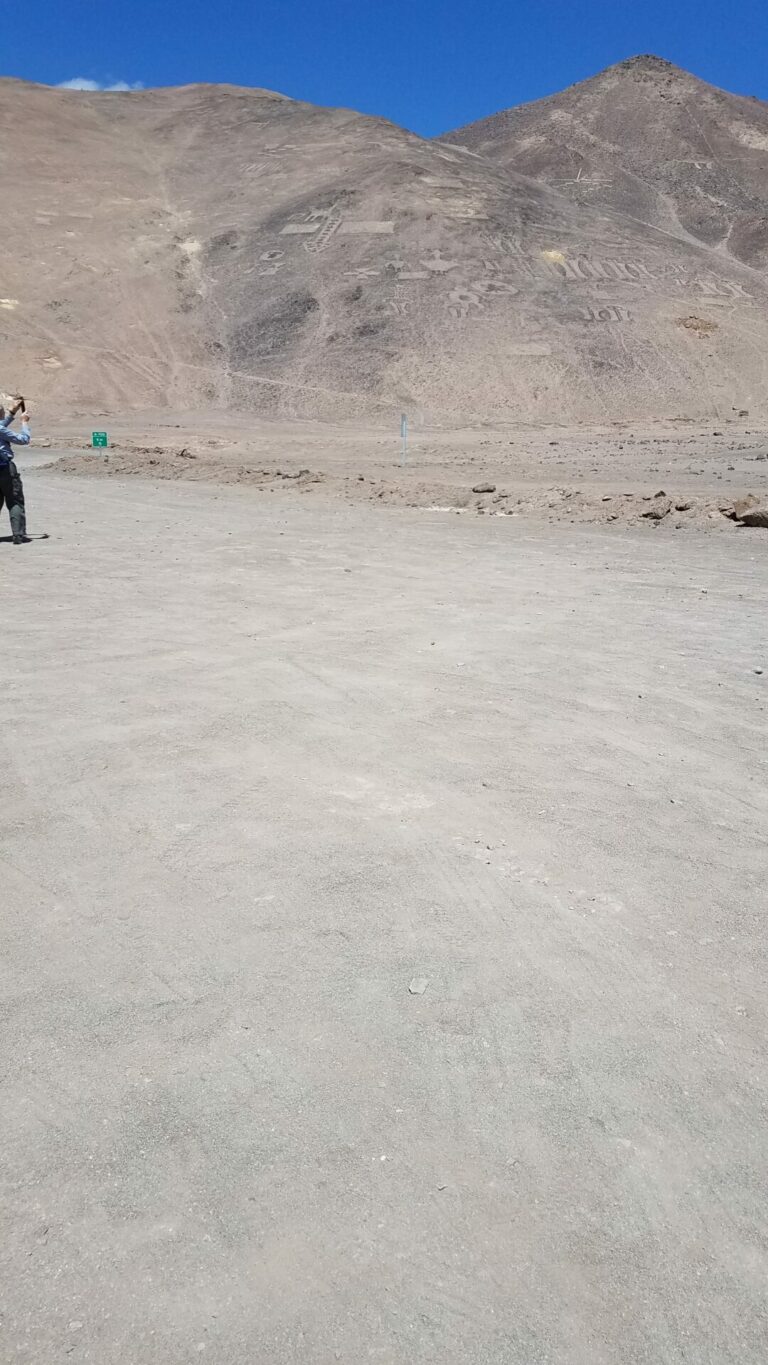 Atacama Desert, Chile
March 30, 2023
Another shot of the geoglyphs. There were hundreds of them.