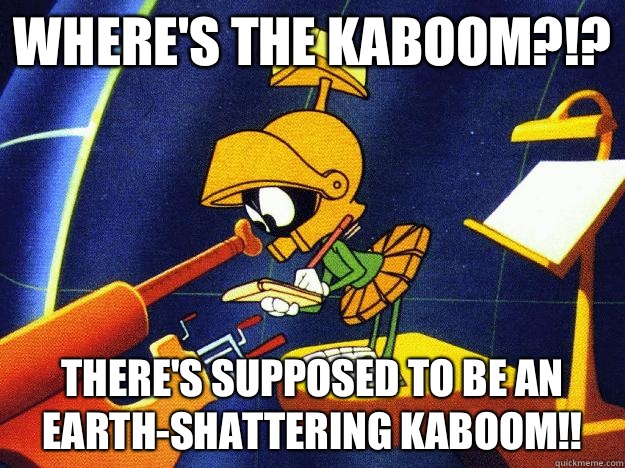 It was a very long day. So I'm going to cover the big events plus the basics.
We all opened the day with the news that the Russians were claiming that the Ukrainians attempted a long distance drone strike on the Kremlin and that this was an attempt to assassinate Putin. Let's do a quick unpacking here:
Putin wasn't at the Kremlin.
Putin's apartments at the Kremlin are heavily fortified and aren't going to be damaged by a long distance drone.
There is no way that given all the air defense that Russia has put up in Moscow, especially at the Kremlin and on the MOD building, that these drones came all the way in from Ukraine and could only be intercepted while framed perfectly against one of the domes with a flag flying in the air, the moon squarely in the shot, and while a camera just happened to be aimed perfectly to catch it all.
So where does that leave us? With two possibilities. The first is that this really is a long range Ukrainian drone strike. As The Economist's Shashank Joshi has remarked, The Economist's Ollie Carrol has reported that Ukraine defense sector insider's have indicated they are developing long range drones:
Good reasons to be wary: Russia has reasons to play up attacks on Kremlin, incl. legitimating the war & appealing to China for weapons. But more than one Ukrainian official has been hinting that the country's long-range strike capabilities are improving. https://t.co/fZQhGQiGhS

— Shashank Joshi (@shashj) May 3, 2023
As such, this would be a performative first attempt intended to signal to Putin, the siloviki, the oligarchs, Muscovites, and other Russians that Ukraine can, if it so chooses, strike inside Russia. This does not preclude Russia tracking the inbound drones and intercepting them for dramatic footage that could be used as agitprop in Russia's information warfare campaign.
The second possibility is that the Russian's staged it themselves and the interception was done for dramatic effect so the footage could be used as agitprop in Russia's information warfare campaign.
The Ukrainians are, of course, denying the strike:
Zelensky, in Finland, denies Ukraine attacked the Kremlin.

"We don't attack Putin or Moscow. We fight on our territory. … We don't have enough, you know, weapons for this."

"We didn't attack Putin. We leave it to the tribunal."pic.twitter.com/PsdtR4wUIW

— Christopher Miller (@ChristopherJM) May 3, 2023
The reality is that it does not matter whether this was a Ukrainian strike or a staged Russian strike. Russia will use the footage as agitprop to play the victim. They've already started doing so. It doesn't matter that they've repeatedly tried to assassinate President Zelenskyy, that they hit more civilian targets yesterday and again today and will hit more tonight/early this morning, the hypocrisy and inconsistency doesn't matter. Russia, Russians, and the Ruskiy Mir are always the victims, always being picked on and held down. Their unique civilizational greatness, specialness, and genius are never appreciated. As a result, they must undertake a genocide in Ukraine, scarf up parts of Georgia, subvert the Sahel, prolong the Syrian Civil War, interfere in US, British, and EU member state politics, run a global wetworks program, and dominate their neighbors. Anyone who objects is an anti-Russian bigot.
The Economist's Shashank Joshi brings us this important public service announcement:
I'd like to read a long piece on the ecosystem of Twitter grifters that have popped up during the war.

— Shashank Joshi (@shashj) May 3, 2023
There is no daily address posted on either the President of Ukraine's website or in the videos section of their YouTube page. This is most likely because President Zelenskyy was in Helsinki today at a summit. After  the jump are two different videos, one 19 minutes and change and the other 32 minutes, with English subtitles and a sign language interpreter.
Here is the English transcript of President Zelenskyy's full answer about the drone strike on the Kremlin:
Volodymyr Zelenskyy: We are attacking neither Putin nor Moscow – we are defending our villages and cities

3 May 2023 – 21:29

Ukraine does not attack Russia or its President, but defends its independence and territorial integrity. This was stated by President Volodymyr Zelenskyy during a conversation with media representatives following the Nordic-Ukrainian Summit in Helsinki.

Answering a journalist's question about the recent UAV flight over the Kremlin in Moscow, Volodymyr Zelenskyy said: "We are attacking neither Putin nor Moscow. We are fighting on our own territory, defending our villages and cities."

The Head of State added that Ukraine is experiencing a shortage of weapons to ensure its defense, so the Ukrainian army does not use them anywhere else but on the battlefield.

"We cannot use anything anywhere. That is why we did not attack Putin. We will leave it to the tribunal," he stated.

Volodymyr Zelenskyy expressed his belief that the Russian leader accuses Ukraine of this alleged attack and attempted assassination because Russia has no victories on the battlefield in the war it has unleashed in Ukraine. Thus, the Russian leader uses such statements to justify his continued aggression.

"He can no longer motivate his society and just send the military to their deaths. He can no longer motivate his state. He has no victories on the battlefield. The second army of the world has lost. They are unable to occupy Ukraine. They were repulsed by us. Now he needs to somehow motivate these people to move forward," the Head of State said.

"They have lost this war – they have lost as a state, they have lost historically… This is what is happening. And now he needs to do something drastic – assassination attempts, drones, some geese that bombed them… That is, they will come up with some steps every day," Volodymyr Zelenskyy added.

At the same time, the President noted that instead of making up new provocations, the Russian authorities could simply withdraw their troops from Ukrainian territory and thus overcome the difficult situation.

"You don't have to intimidate anyone, you don't have to use weapons – you have to leave our territory. Absolutely everyone, even non-NATO countries or countries outside the European Union on different continents, recognizes the territorial integrity of Ukraine. Therefore, leaving our territory would be a solution. It is much easier than using various information or any other manipulations," the Head of State emphasized.

Asked whether Russia's statements about the alleged attack by Ukrainian drones could affect the extension of the Black Sea Grain Initiative, which expires in May, Volodymyr Zelenskyy said he does not see Russia's interest in extending it, however other parties should be interested.

"We are not looking for Russia's interest, we are looking for the fulfillment of the agreement with our partners. Regarding the grain initiative, we have a clear agreement with António Guterres, the UN Secretary-General, and with President of Türkiye Erdoğan. Our agreements continue. We are planning to continue our initiative. They, for their part, have a conversation with the Russian side, and they have to agree with them on the continuation of this corridor, which is so needed by other countries of the world. Just as by many of us," the President of Ukraine summarized.
As I was saying regarding Russian attacks on Ukrainian civilian targets:
Kherson:
russians hit Kherson's only operational hypermarket. 3 people were killed, 5 were injured. Since the liberation, the occupiers have been shelling Kherson on a daily basis, terrorizing the civilian population to exact revenge on them for refusing to accept the «russian world»

— Defense of Ukraine (@DefenceU) May 3, 2023
.@ZelenskyyUa
A train station and crossing, a house, a hardware store, a supermarket, a gas station – do you know what unites these places? The bloody trail that russia leaves with its shells…
21 people have been killed! 48 wounded! All civilians! In one day! In one region! pic.twitter.com/NIogtm5WTW

— Defense of Ukraine (@DefenceU) May 3, 2023
All day long, Ru have been chaotically bombarding Kherson with artillery and MLRS. Russians are doing the only thing they are good at – bombing supermarkets, shopping centers. This is one of the darkest days in Kherson. So far it's known that 16 civilians were killed, 28 wounded pic.twitter.com/wXvzeSMbkF

— Special Kherson Cat 🐈🇺🇦 (@bayraktar_1love) May 3, 2023
/3. According to the latest data, 21 people were killed and 48 injured as a result of today's Russian chaotic shelling of Kherson. pic.twitter.com/gAMVnWkKaQ

— Special Kherson Cat 🐈🇺🇦 (@bayraktar_1love) May 3, 2023
The Guardian also has reporting from Kherson on the fight along the banks of the Dnipro River. Here are some excerpts:
From her fifth-floor balcony in Kherson, Alina Spyrydonova can see the bank of the Dnipro River occupied by Russian forces.

She lives in one of the southern Ukrainian city's more dangerous locations, her windows broken earlier this year by Russian shelling.

It is worst at night. Spyrydonova, 27, who works as a secretary at Kherson's shuttered theatre, says: "We can hear what's happening on the river very clearly. It's most nights. Shelling and machine gunfire." Sometimes she can hear the fighting on the river.

What is audible from Spyrydonova's flat is the shadowy war being fought in the Dnipro delta, largely unreported, but potentially defining of the wider conflict.

In recent days, the violence in Kherson has worsened still as the city was ordered placed under a strict new curfew from Friday, amid mounting speculation of where Ukraine's much-vaunted spring offensive may strike.

From the streets close to the waterfront the Dnipro could be seen gleaming between waterfront buildings, a broad sweep of water separating the combatants into two areas of control.

On the west side is Kherson city, liberated from Russian occupation on 11 November last year. On the facing bank are the Russian troops who retreated across the river, only to take up positions there. They have since been shelling Kherson each day from those positions.

The riverbanks are within range of snipers too. Last week, an Ukrainian journalist was killed and an Italian colleague wounded by Russian fire after they ventured too close to the city's Antonivskiy Bridge.

Least accessible of the frontlines, details of the war on the river have emerged from brief snippets from Ukrainian army press officers and Russian military bloggers, as well as material posted on social media channels and accounts supplied by local residents.

What is clear is that fighting for the Dnipro delta's islands, marshes and inlets has been very different from the gruelling battles on the eastern front. Here, combatants have moved in ribs (rigid inflatable boats)with powerful engines.

In this lethal game of cat and mouse, both sides frequently carry out raids from the boats, which are visible to drones and vulnerable to gunfire, artillery and mines.

What the fighting on the Dnipro portends is also opaque, despite media attention after claims Ukrainian forces have established positions on the far bank seen by some as a sign the Kherson area could be the focus of Ukrainian efforts.

Dmytro Pletenhuk, a military spokesperson in the city, says: "The Russians have every kind of weapon [on the east bank]. They have rocket systems, mortars and artillery.

"They shell Kherson and the small villages on this side of the river every day and there are two or three air raids [by jets] most days. The river is a natural barrier. It's what has been keeping the status quo between the two sides."

It is violent status quo, however. During the Guardian's visit intermittent shelling could be heard around Kherson and the dark shape of a banking fighter jet appeared at one point outside the city. Three civilians were killed in a Russian airstrike a little further down the river.

And despite Pletenhuk's comments, the fighting has not been entirely static in recent weeks.

On Velykyi Potomkin, the biggest island, which sits opposite Kherson's Ostriv or Island district, Ukrainian troops have been slowly pushing forward, their progress tracked by geolocation.

Once a pleasant spot where people from the city would visit their dachas or go to picnic, the island splits the river into two smaller branches to the immediate west of Kherson, making it a strategically important stepping stone. These days it is a battlefield.

The smaller islands – some of which are no more than specks on the river – matter because they can be used as bases for firing mortars on the city. Every scrap of land is bitterly contested.

What video exists of the fighting depicts a grim struggle. In one, a night-time firefight on the water unspools in flashes of gunfire punctuated by alarmed shouting.

In a second, a Russian soldier is thrown from his boat as it comes under fire. His comrades speed away, abandoning him in the water to try to claw his way towards the bank.

In another, perhaps most gruesome, video, a small boat is seen hovering by the reeds before being struck by an explosion.

Even when the hard won raids by the Ukrainians succeed those trying to hold the ground know they can be targeted with strikes from Russian jets dropping guided bombs whose detonations can appear as big as the islands themselves.

In March, Natalia Humeniuk, the chief spokesperson for the Ukrainian military in the south, described one such battle that lasted three days as Russian forces tried to take an island.

"The enemy equipped [boats] with outboard motors and machine guns, and strengthened sides, and tried to reach the islands. They were unsuccessful, because the boats and nearly 20 of their people were eliminated in three days [of fighting]," she said.
Much, much more at the link!
Kyiv
Last night, russian terrorists once again used drones to attack peaceful Ukrainian cities. This was third nighttime attack on Kyiv within past six days. 21 of the 26 drones were shot down. In the capital city, none of them were able to hit the target.

— Defense of Ukraine (@DefenceU) May 3, 2023
Here is former NAVDEVGRU Squadron Leader Chuck Pfarrer's most recent assessment of the situation in Bakhmut:
BAKHMUT CITY /1350 UTC 3 MAY/ RU forces continue costly, incremental attacks in the NW quadrant of the city– likely in an to 'capture' the urban areas of Bakhmut in time for Moscow's 9 May 'Victory Day' celebrations. RU attack on Ivanivske broken up. pic.twitter.com/GTuOfXKM0S

— Chuck Pfarrer | Indications & Warnings | (@ChuckPfarrer) May 3, 2023
A message from Captain HIMARS!
A friendly reminder from Captain HIMARS…
To whom it may concern.

P.S. There hasn't been a single HIMARS system destroyed so far. Want to know why? pic.twitter.com/5hPz9Xu35d

— Defense of Ukraine (@DefenceU) May 3, 2023
ETA at 7:00 PM EDT: Obligatory!
Taman, Russia:
At night in Taman, Russia, a fuel storage tank caught fire. Allegedly as a result of a UAV attack pic.twitter.com/rF0eXtNXyB

— Special Kherson Cat 🐈🇺🇦 (@bayraktar_1love) May 3, 2023
/3. Footage of a drone attack on an oil depot in Taman, Krasnodar Territory, Russia. pic.twitter.com/8kzGk2N4PQ

— Special Kherson Cat 🐈🇺🇦 (@bayraktar_1love) May 3, 2023
Bryansk, Russia:
Russia also claims a drone attack on a military airfield in the Bryansk region, 100 miles away from the border with Ukraine. Does Russia have air defense at all? pic.twitter.com/2Xp7WV24ea

— Maria Avdeeva (@maria_avdv) May 3, 2023
Here's the newly announced next military aid package:
Thank you to @SecDef and the people of the United States for your unwavering support!
For more than 9 years, Ukraine has been fighting for its freedom and independence.
And the #UAarmy needs weapons and ammunition to liberate our land and people.
I'm grateful to our partners for… pic.twitter.com/zZfQREFlNo

— Oleksii Reznikov (@oleksiireznikov) May 3, 2023
And the EU seems to have found a way to take some collective action:
#COREPERII | The EU Ambassadors approved decision on assistance measure under the European Peace Facility to support the Ukrainian Armed Forces through 1 billion euros for joint procurement of ammunition and missiles.

— Swedish Presidency of the Council of the EU (@sweden2023eu) May 3, 2023
That's enough for tonight!
Your daily Patron!
There are no new Patron tweets or videos, so here's some adjacent material from the Ukrainian Army Cats & Dogs Twitter feed:
Hello 🙃 #Ukraine #UkraineRussiaWar #UkraineWar #Leopard #CatsOfTwitter #CatsOnTwitter #RussiaisATerroistState #UkraineWarNews #UAarmy #Zelensky #UkraineRussiaWar️ pic.twitter.com/bZLngkB3lj

— UkrARMY cats & dogs (@UAarmy_animals) April 21, 2023
Selfie #Ukraine #UkraineRussiaWar #UkraineWar #Leopard #CatsOfTwitter #CatsOnTwitter #RussiaisATerroistState #UkraineWarNews #UAarmy #Zelensky #UkraineRussiaWar️ pic.twitter.com/1BcQlgnUPV

— UkrARMY cats & dogs (@UAarmy_animals) April 21, 2023
Relax #Ukraine #UkraineRussiaWar #UkraineWar #Leopard #CatsOfTwitter #CatsOnTwitter #RussiaisATerroistState #UkraineWarNews #UAarmy #Zelensky #UkraineRussiaWar️ pic.twitter.com/MF702t5oWO

— UkrARMY cats & dogs (@UAarmy_animals) April 19, 2023
☺️#Ukraine #UkraineRussiaWar #UkraineWar #Leopard #CatsOfTwitter #CatsOnTwitter #RussiaisATerroistState #UkraineWarNews #UAarmy #Zelensky #UkraineRussiaWar️ pic.twitter.com/aCcYkRrbnN

— UkrARMY cats & dogs (@UAarmy_animals) April 18, 2023
Small dogs and cats on Ukrainian positions.#Ukraine #UkraineRussiaWar #UkraineWar #Leopard #CatsOfTwitter #CatsOnTwitter #RussiaisATerroistState #UkraineWarNews #UAarmy #Zelensky #UkraineRussiaWar️ pic.twitter.com/UPGDlqSB2e

— UkrARMY cats & dogs (@UAarmy_animals) April 17, 2023
Open thread!