On the Road is a weekday feature spotlighting reader photo submissions.
From the exotic to the familiar, whether you're traveling or in your own backyard, we would love to see the world through your eyes.
Dorothy A. Winsor
Our third stop was Manta, Ecuador. I can't tell you much about Manta, because by that time Mr. DAW and I both had covid and were confined to our cabin. So I'll show you my one Ecuador picture and then show you pictures of the ship, which was one of Viking's expedition ships.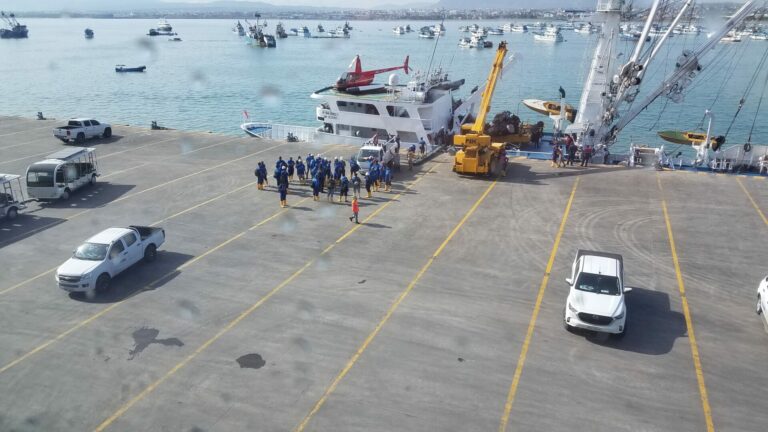 Manta, Ecuador
April 5, 2023
Mr. DAW watched this tuna boat unload for hours. The poor man needed to be out of that room.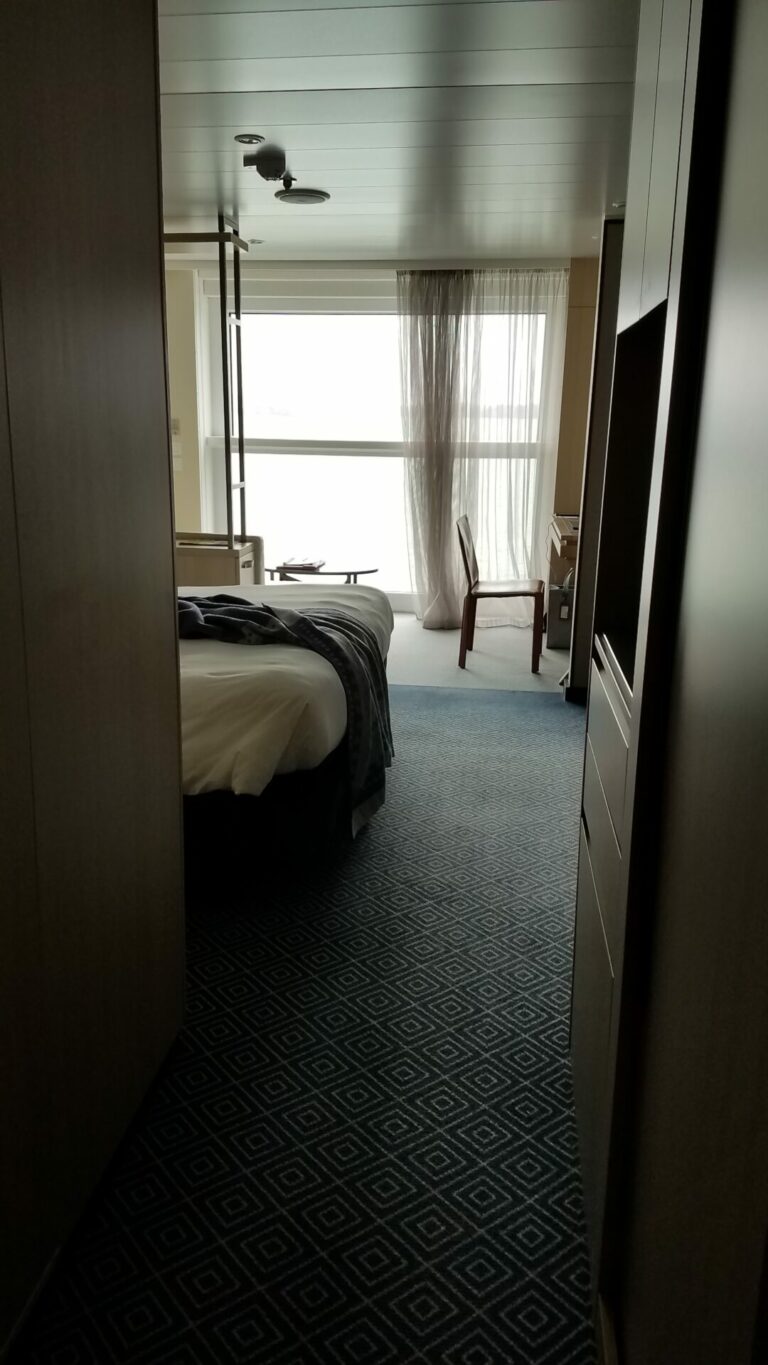 Our cabin
April 5, 2023
We were confined to the cabin. Fortunately, Viking upgraded us before we even left home so it was very nice. I assume the ship wasn't full, which would be the reason for the upgrade.
Anyhow, you can see how there's no normal balcony. The ship had, after all, just spent months in the Antarctic. But they called that space at the far end a Nordic balcony. It's probably about the floor space of a balcony except it's enclosed. The top half of that window slides completely down.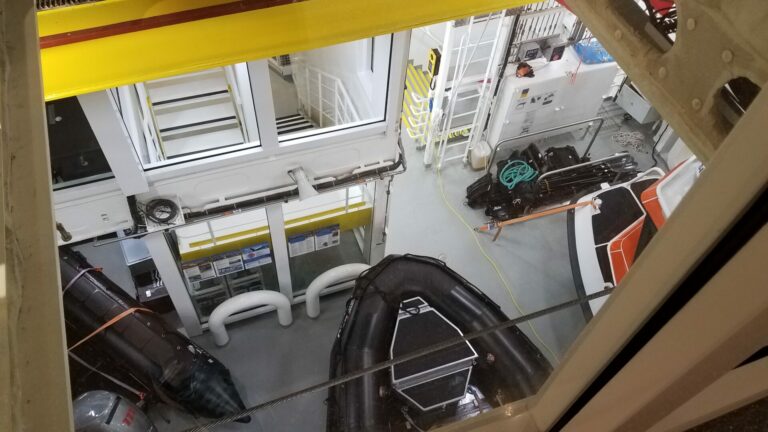 Aboard the Viking Octantis
April 5, 2023
The ship had a bunch of different kinds of boats that it used in Antarctica and will use again in the Great Lakes. This is looking down  through a window into the place where they kept them. We toured that space at one point and that's what the next few pictures show.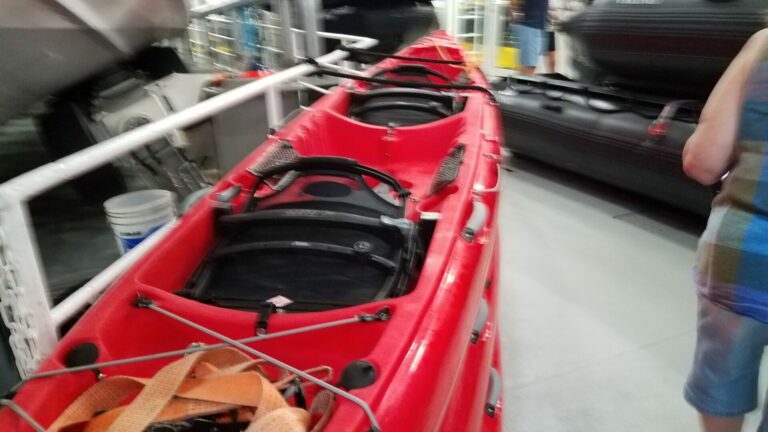 Viking Octantis
April 5, 2023
Kayak?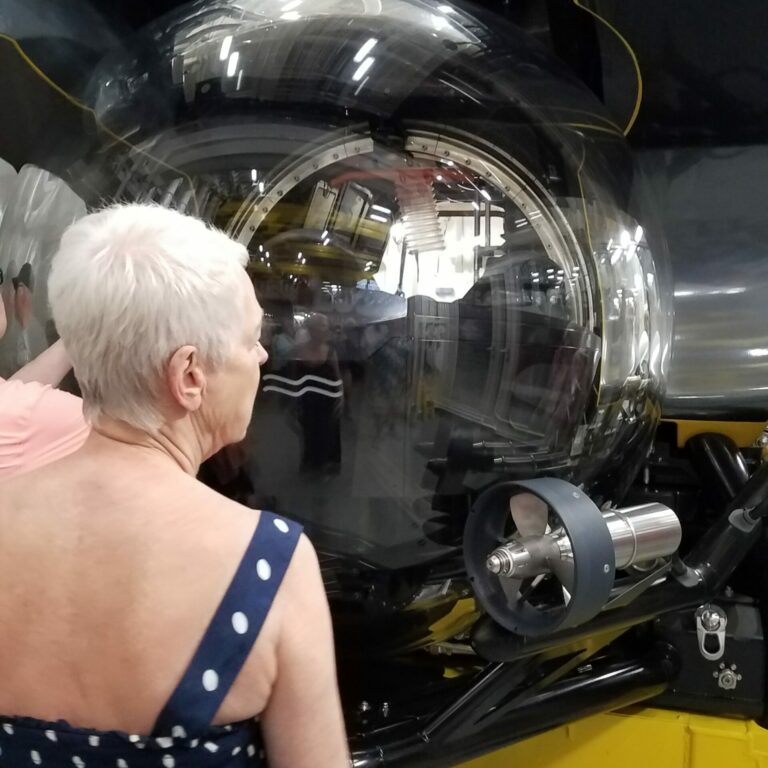 Viking Octantis
April 5, 2023
That's a small submarine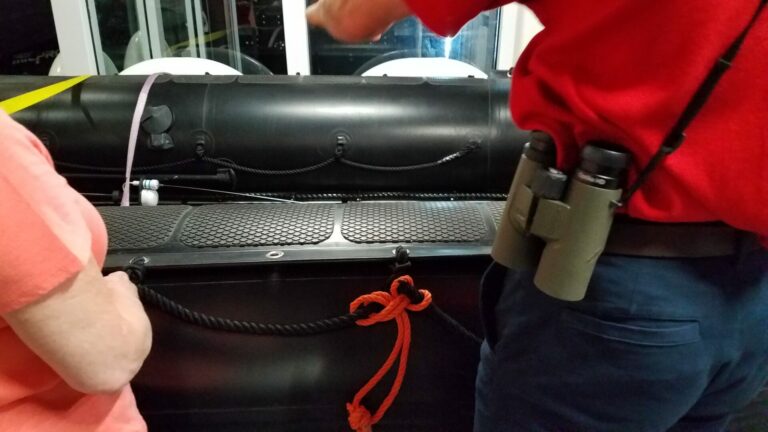 Viking Octantis
April 5, 2023
Zodiac?