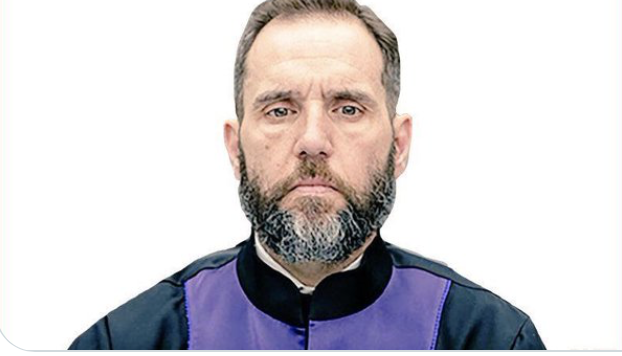 Sometimes, on this wild ride into "interesting times" – complete with accompanying time warp – I think it helps that there are little things that add some structure, that add some predictability to this wild ride.  At midnight you get the new Wordle.  At 7 pm you get the new Waffle.  On Sundays at 7 pm, you get the Deluxe Waffle.  On (most) Friday evenings, we get the Q & A with (the other) Jack Smith.
Tonight's Q & A was especially fun.  He's sensible, and clearly he's knowledgable and doesn't get his information only from the public domain.  He's certainly not the real Jack Smith, but I find helpful anyway.
I was surprised to hear that the 8 false electors were given immunity without having to admit that they had done anything wrong.  At first blush, I'm thinking "Huh?"  But I read his answer to the question below, and I think that makes total sense.  She's going after the architects, the ones who talked them into being on the false slate of electors, and pulled them into this illegal act.
They're not getting immunity for nothing. When/who/how they were roped into the fake elector slate corroborates the existence of a coordinated scheme. She's going after the architects.

— Jack E. Smith ⚖️ (@7Veritas4) May 5, 2023
The answer to this one (below)  surprised me.  I guess he's only admitting to "closer", but it seems like the first time he was willing to even go that far.
Yes.

— Jack E. Smith ⚖️ (@7Veritas4) May 5, 2023
Nice to hear someone (besides us!) say that Roberts should ask him to resign.  But I'll take the Senate investigation and referral to the DOJ.  You have to think that a rule follower and protector of institutions like Merrick Garland is horrified by the corruption of the Supreme Court.  Pretty sure that the whole "na na na na na, you can't touch us" routine is not going over well with Garland.
I think Chief Justice Roberts should ask him to resign.

Barring that, a senate judiciary investigation and subsequent referrals to the DOJ.

— Jack E. Smith ⚖️ (@7Veritas4) May 5, 2023
Just want to say I appreciate you doing this. It takes the edge off.

— Qwerty🌞😎 (@phatmoose) May 5, 2023
That's how I feel about his twitter account, too.
This "Jack E. Smith" appears to have legitimate sources who might indeed by close to the investigation (for real!).  But he has been very circumspect about timing, never committing to specific predictions about timing, because of course if he is way off that would give up the game.
Tonight for the first time he has gotten less coy, and more specific, which makes me go hmm!
For instance:
Yes.

— Jack E. Smith ⚖️ (@7Veritas4) May 6, 2023
And this!
It's fluid. Barring new leads and/or unforeseen events:

MaL docs – May/June
GA – July/August
J6 related indictments – July/September

— Jack E. Smith ⚖️ (@7Veritas4) May 5, 2023
From his lips to dog's ears!
Any other outlets that provide safety valves for you guys?  Besides Balloon Juice, of course!
Open thread.