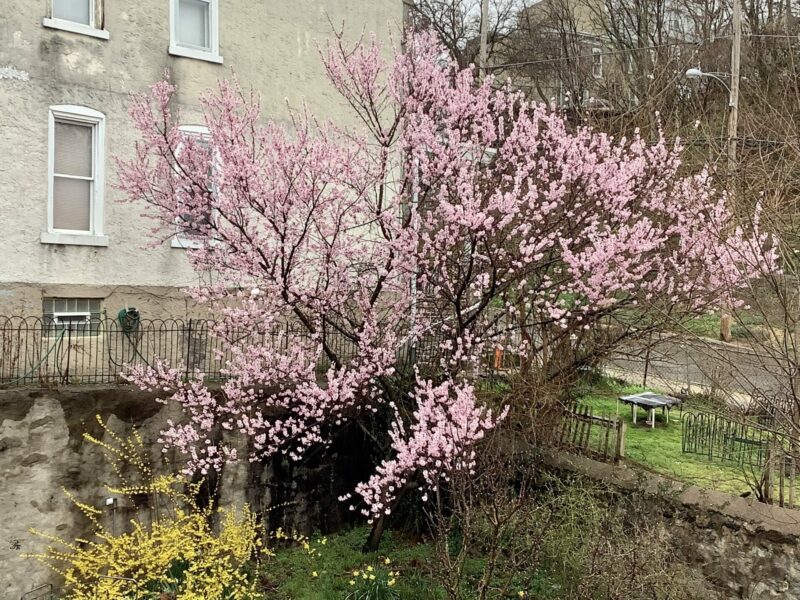 An ongoing series, from commentor Jeffg166:
2.24.2023
[At top] Hardy almond tree. The photo doesn't do it justice. This rainy day makes it pop even more. This is very fleeting. It will peak in a day or two.
3.27.2023

Looked out the back window and saw this. Worthy of being recorded.
4.9.2023

This year's pot of tulips.
4.11.2023

Ornamental quince.

This seems like a very early bloom to me. Everything seems to be a week or two ahead of where it normally would be.
4.15.2023

Last year I grew tiger eye violas from seed. They went to seed. Collected the seeds. Put them in this pot in the autumn. They sprouted. Made it through the winter.

There is a tiger eye at the front (has the dark veins it the lighter color of the petal) with the other colors used to create it around it. Plus a few other things that were in the genes of the seeds.

Never know what colors I will get from the violas seeds I collect.
***********
What's going on in your garden (prep / planning / planting), this week?