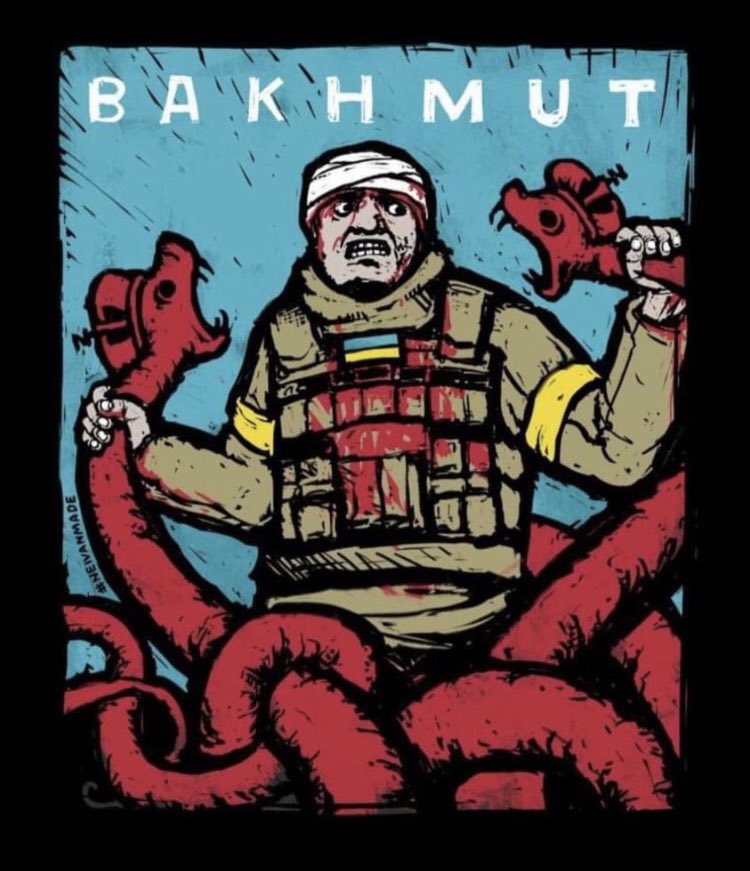 (Image by NEIVANMADE)
I see that John's telehealth consultation with my nutritionist went well… I can honestly tell you that whatever eating plan she has created for him is not going to be anywhere close to what he described based on personal experience. And she radically remade my diet to optimize my metabolism and get me to where I want and need to be. Is he going to have to make some changes? Without a doubt. And stick with them until he hits whatever target goal they've set and she moves him into maintenance. I had my initial consult with her on Labor Day 2022. I've lost 45 lbs on the scale/body composition scanner, but I've also added about 12 lbs of muscle. So I'm closer to 50 plus pounds of weight loss. None of my dress trousers fit, nor my jeans, nor my belts. But I'm not having anything taken in or tailored or replacing anything until we hit the target goal, which is somewhere between 10 to 20 lbs away. In my case it isn't precise because of the amount of muscle I have and will continue to add given my workout regimen. Basically we'll know it when we get there. This week I wore trousers I couldn't get closed three weeks ago and that I've not worn since 2012! Anyhow, before anyone decides to sound off in the comments with advice: DON'T!!! Unless you're going to mail me a masters in science in the appropriate discipline and your state licensure certificate, just save us all the headache. I know you all mean well, but I went to a professional for a reason. And I referred Cole to the same professional when he asked how I'd lost all the weight I told him I lost.
As I wrote last night, I had a long day. Got in around 9:45 PM EDT. Left this morning at 6 AM EDT. So this is going to be short, sweet and to the point.
Here is President Zelenskyy's address from earlier today. Video below, English transcript after the jump:
Today, I approved a comprehensive strategic plan for reforming our law enforcement system – address by the President of Ukraine

11 May 2023 – 22:41

Good health to you, fellow Ukrainians!

Today, I have an honorable and very pleasant task for this address – I have the honor to thank our warriors and units who have distinguished themselves in the defense of the state since the beginning of this week.

Khortytsia operational and strategic group of troops – the 3rd and 5th separate assault brigades and the 28th separate mechanized brigade named after the Knights of the Winter Campaign… I thank all of you guys – every soldier, sergeant and officer – for the extremely successful actions on destroying the occupiers. A very good result!

Tavria operational and strategic group of troops – the warriors of the 44th separate artillery brigade named after Hetman Danylo Apostol, Zaporizhzhia Sich 55th separate artillery brigade, our glorious "Fifty-niners" – the 59th separate motorized infantry brigade named after Yakiv Handziuk and the 79th separate airborne assault troops brigade – I thank you all for your firmness in positions, for your strength in battles, for the inspiration to win that you give to the whole of Ukraine with your precision and courage.

Odesa operational and strategic group of troops – thanks to the warriors of the 406th separate artillery brigade named after Brigadier General Oleksiy Almazov for their excellent results in destroying enemy concentration points!

Today I would also like to celebrate the artillery crews of the 63rd separate mechanized brigade – the guys know how to "subtract" the enemy equipment on the battlefield. Each of your accurate strikes, our heroes, means saved lives of Ukrainians. Thank you!

This week, the units of our National Guard also deserve to be recognized. In particular, the warriors of the 1st and 14th operational brigades of the National Guard, who, together with all the defense and security forces of Ukraine, are defending our country in the Donetsk and Luhansk regions. I thank you, national guardsmen, for your resilience and for your ability to push the former "second army of the world" lower and lower in the list of military forces with the help of your intelligence and artillery.

Today, I also signed a new decree on honoring our warriors with state awards.

These are exemplary brave servicemen of our Airborne Assault Troops. 134 warriors… The 25th separate airborne Sicheslav brigade, the 46th separate airmobile brigade, the 95th separate air assault brigade, the 132nd separate reconnaissance battalion, the 148th separate artillery division and the 199th training center of the Airborne Assault Troops.

Each of these titles, each of these units is an honor, a pride of Ukraine, a heroism of our people. The heroism that makes Ukraine free forever. By standing up now, by liberating our land now, by giving Ukraine victories now, each and every one of those who fights for Ukraine gives freedom to all new generations of our people.

Foreign flags will never reign on our land, and our people will never be enslaved. The resilience in the battles now, the power in our active actions, the bravery and precision of our warriors every day and every night is the independence of Ukraine that will be permanent. Independence we are strengthening and will continue to do so.

Today, as always, I was in touch with the commanders and intelligence.

I held several meetings on our international efforts. Soon I will be able to announce very important news for our defense, for our relations with partners.

I had a meeting with the Special Advisor to the President of Brazil on Foreign Policy. We discussed the possibility of holding a summit in the Ukraine – Latin America format. I reiterated my invitation for the President of Brazil to visit our country and see with his own eyes the heroism of Ukrainians, our real commitment to peace for the entire Ukrainian land, for all our cities and communities that are now under attack by Russian terrorists.

Our Peace Formula, which Ukraine offered to the world last year, has only become more relevant today. This is the only comprehensive and realistic plan to restore peace not only to our people, but also to all the peoples of the world who strive for life without aggression.

And one more thing.

Today, I approved a comprehensive strategic plan for reforming our law enforcement system – all law enforcement agencies and the prosecutor's office. This is a detailed document designed until 2027.

To put it simply, we have to provide a system of guaranteeing justice and law and order for our country that will also meet our goal of Ukraine's rapid accession to the EU – we add our readiness to realize this goal, and, no less importantly, we guarantee the foundations of a new social contract that are obviously being outlined now in the defense of our state.

Every element of the state system – law enforcement agencies, first and foremost – must work in such a way that people really feel safe and secure, that people really feel justice, that it is guaranteed at the level of institutions by the daily work of those by whom people judge the state. Trust within the state and trust in the state are built on trust in those who act on behalf of the state. Law enforcement and the prosecution system are key to this. Of course, along with everyone else who works in the state apparatus.

Ukraine should become and has already become a place of strength for Europe and the entire free world. We have to ensure maximum security, maximum freedom, maximum respect for the law and for people in Ukraine.

And this is the answer to the question of what kind of Ukraine we are building after the war. A state that respects its people and is respected in the world. A state whose example of life is respected by everyone. The path to this begins now. It begins in the actions and personal decisions of each and every person who fights and works for Ukraine and for all Ukrainians.

Glory to all our warriors who are now in combat! Glory to our beautiful people!

Thank you to everyone in the world who helps us, Ukrainians!

Glory to Ukraine!
A lot of news coming out of Bakhmut.
Bakhmut holds, muthafukas pic.twitter.com/fHhNpwzZmN

— Illia Ponomarenko 🇺🇦 (@IAPonomarenko) May 11, 2023
Specifically panicked news via Russian telegram channels.
The Bakhmut map from a Wagner Telegram channel shows territory taken in recent days by Ukraine's 3rd Assault Brigade. https://t.co/kBwHs0B886 pic.twitter.com/qcbCIMxMbr

— Rob Lee (@RALee85) May 10, 2023
The map from that same Russian/Wagner war correspondent shows additional gains made by Ukrainian forces to the NW and SW of the city today.https://t.co/Y9snCDuRgr https://t.co/gYJRJnJlHm pic.twitter.com/JrUEecDQ4p

— Rob Lee (@RALee85) May 11, 2023
Plenty of criticism from Wagner-linked accounts of the retreats by Russian MoD units. Of course, poor MoD-Wagner coordination is one reason why a counterattack in the Bakhmut area makes sense. 2/https://t.co/wRACNPYY03https://t.co/IKDIel7pn0https://t.co/uIFXUDAKJh pic.twitter.com/Bngjo3oMv1

— Rob Lee (@RALee85) May 11, 2023
Rybar say that Ukraine made gains on the flanks of Bakhmut in Klishchiivka and Bohdanivka, taking several strongpoints held by Russian military units, and that Wagner forces had to stop these advances. They claim Wagner made gains in the city center. 4/https://t.co/VQTTwiY4yo pic.twitter.com/tkTPiZmjD3

— Rob Lee (@RALee85) May 11, 2023
— Rob Lee (@RALee85) May 11, 2023
Russian T-90M tank destroyed in Bakhmut. https://t.co/dVsQHPzK8r pic.twitter.com/r2f3mPTxtd

— Rob Lee (@RALee85) May 10, 2023
IMHO, what's happening now near Bakhmut is not The Big One We All Wait For.
More likely a limited operation to secure Ukrainian ground lines of communications running into the city.
However, let's wait and see.
There's nothing that can surprise me at this point.

— Illia Ponomarenko 🇺🇦 (@IAPonomarenko) May 11, 2023
Long story short, Z-channels have crapped their pants altogether from the slightest perspective of a Ukrainian offensive.
Pathetic.

— Illia Ponomarenko 🇺🇦 (@IAPonomarenko) May 11, 2023
"Honey, let's go to bed, it's 3 am."
"I can't, Russian Telegram propagandists are scared shitless because of Bakhmut flanks."

— Illia Ponomarenko 🇺🇦 (@IAPonomarenko) May 11, 2023
Not sure the Russian government has thought through the implications if Wagner channels are seen as a more credible source of information on the war than the Russian military and other government sources. https://t.co/rdqWh6LA6u

— Rob Lee (@RALee85) May 11, 2023
Not sure if this was in Zaporizhzhia where the previous convict to mobik video Lee posted was filmed:
Another Russian MoD Storm Z unit composed of convicts. 3/https://t.co/d1gcsJsrfo

— Rob Lee (@RALee85) May 11, 2023
The Brits have sent Storm Shadows to Ukraine:
UK Def Min Ben Wallace has now confirmed our story in parliament: "The donation of these weapon systems gives Ukraine the best chance to defend themselves against Russia's continued brutality, especially the deliberate targeting of Ukrainian civilian infrastructure." https://t.co/CFbvWczKH4

— Jim Sciutto (@jimsciutto) May 11, 2023
Here's an excellent detailed and extensive thread explaining what they are and why they are going to be excellent munitions for the Ukrainians. First tweet in the thread, rest from the Thread Reader App:
Thread 🧵on the Storm Shadow land-attack cruise missile delivered by the UK that provides Ukraine, in principle, with an extremely potent long-range strike capability against hardened targets at operational and strategic depth. 1/12 pic.twitter.com/Jcm179wAOZ

— Fabian Hoffmann (@FRHoffmann1) May 11, 2023
However, given that the electromagnetic spectrum is contested, access to satellite navigation cannot be taken for granted. In addition, Storm Shadow may be susceptible to interception by Russian air defense capabilities. 8/12 

While I assume that Storm Shadow has better active & passive countermeasures than Russian equivalents, it is not invulnerable. The system is, after all, more than 20 years old. Engaging heavily defended targets, like Kerch bridge, therefore remains a challenge. 10/12 

In general, the good news is that command posts, logistical facilities, ammunition depots and other high-value targets outside of HIMARS range are no longer invulnerable. This will likely exacerbate Russian planning and logistics. 12/12 
That's all I've got time for, back tomorrow with a proper update.
Your daily Patron!
A new video from Patron's official TikTok:
Here is the machine translation of the caption:
This is a childhood photo of Tom that you have not seen anywhere else 🥹 #песпатрон
Open thread!