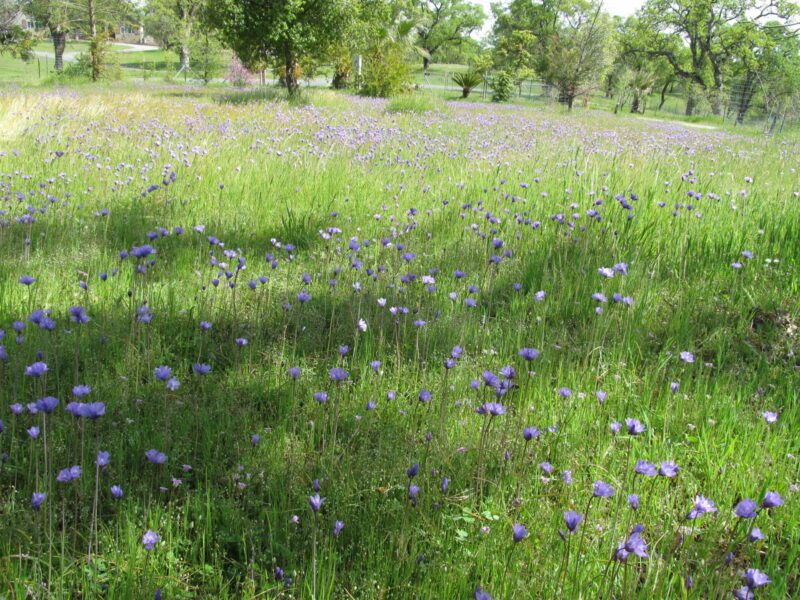 From skilled gardener / photographer / commentor Scout211:
In addition to all the extra rain this year filling up our reservoirs and ending the drought in most of the state, we are having amazing super blooms of native wild flowers.

You may have already seen photos from the California Poppy super bloom this year. Here is a nice You Tube video (with music!) taken at the Antelope Valley Poppy Reserve:

Here in rural NorCal, we have a Blue Dick (Dichelostemma capitatum) super bloom this year! We always have a good crop of Blue Dicks in the spring but we have never had a super bloom like this before. It is just amazing and I refuse to mow these fields until the flowers start to fade and the fire season is just around the corner.

Here are a couple of photos I took on April 11th, with a bonus photo of one of our cantankerous hens, an Appenzeller spitzhauben in a field of Blue Dicks.
***********
In Boston, it's Lilac Sunday at the Arnold Arboretum… and both the lilacs and the weather look to be in excellent form today!
What's going on in your garden (planning / prep / planting), this week?