On the Road is a weekday feature spotlighting reader photo submissions.
From the exotic to the familiar, whether you're traveling or in your own backyard, we would love to see the world through your eyes.
We have just passed one OTR milestone, and we will be coming up on another one shortly.  I have been shepherding On the Road for over three years now, and as of today, we are at 975 published OTR posts in that time.  That's a lot!

On the Road submissions ebb and flow.  Sometimes we have so many that people have to wait 4 months to see their submissions go up; sometimes things are slow and we only have about 2 weeks of submissions in the queue.  Most often, we have 5-7 weeks of submissions waiting to be published.

Even though you guys only see the OTR posts when they are published, front pagers see them on the front page as soon as they are published.  Sometimes the OTR posts come in fast and furious, and Cole gets cranky because he is only half paying attention and he wonders why the hell we have 15 OTR posts in a single week. :-)

Anyway, we are in one of the "ebb" phases, with only 2 weeks of submissions in the queue, so we may take a short break soon unless submissions pick up.
way2blue
The last full day of travel we sailed up Cockburn Channel to enter Agostini Fjord intending to visit the Águila Glacier in the morning.  Another cruise ship was already there.  A ship which didn't have a permit to visit this glacier.  According to the guides, the penalty for 'claim jumping' is too small to hinder the practice.  So.  They flipped the day's plans and we headed to the nearby Cóndor Glacier instead.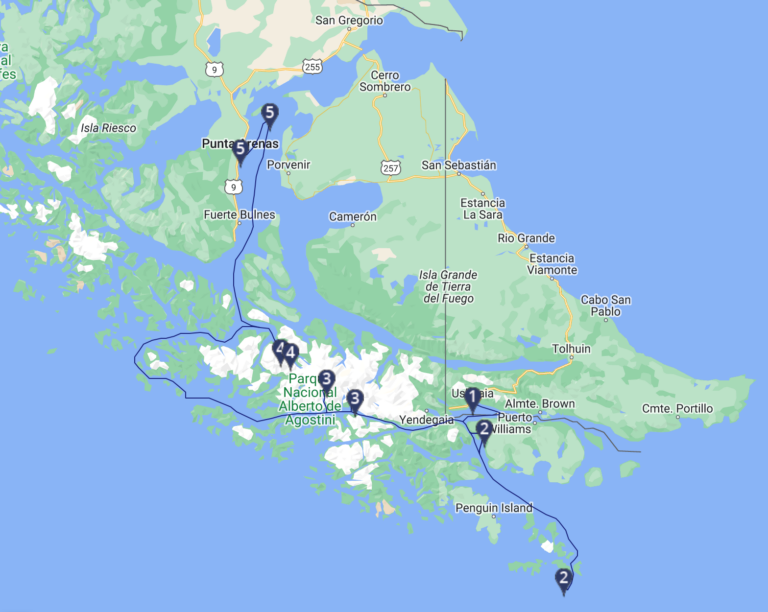 CRUISE ROUTE.
I thought a map might be helpful at this point…  You can see our travels day-by-day.  We're now on Day 4.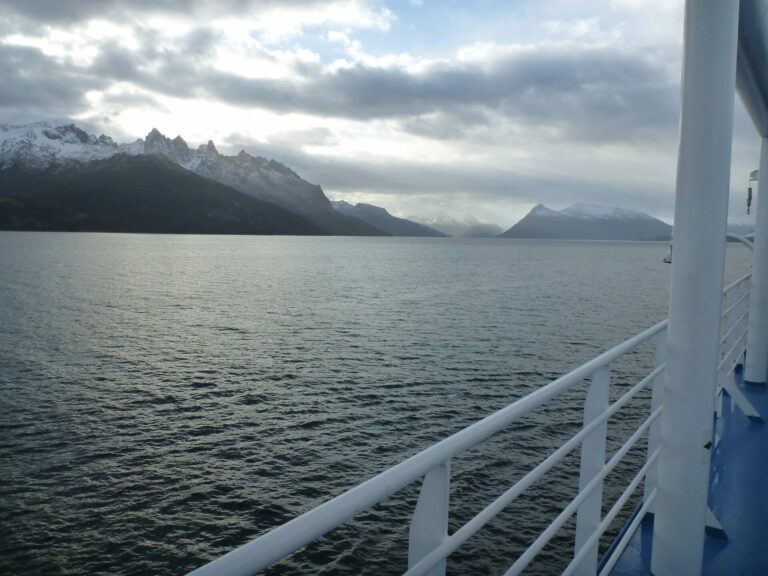 EN ROUTE TO CÓNDOR GLACIER.
Typical scenery as we approached the fjord leading to Cóndor Glacier.  Day after day gliding between snow-capped mountain ranges.  On the lookout for sea birds & sea mammals.  A study in blues & grays..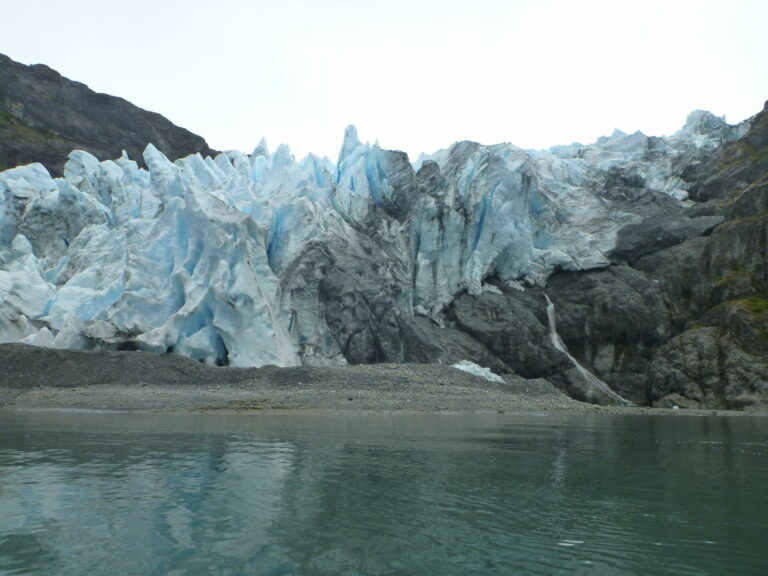 CÓNDOR GLACIER.
We again approached the glacier at the head of an inlet by zodiac.  This is the right side of the massive Cóndor Glacier with its chopped up bluish ice across the front.
CÓNDOR GLACIER.
Close-up of another waterfall for WaterGirl.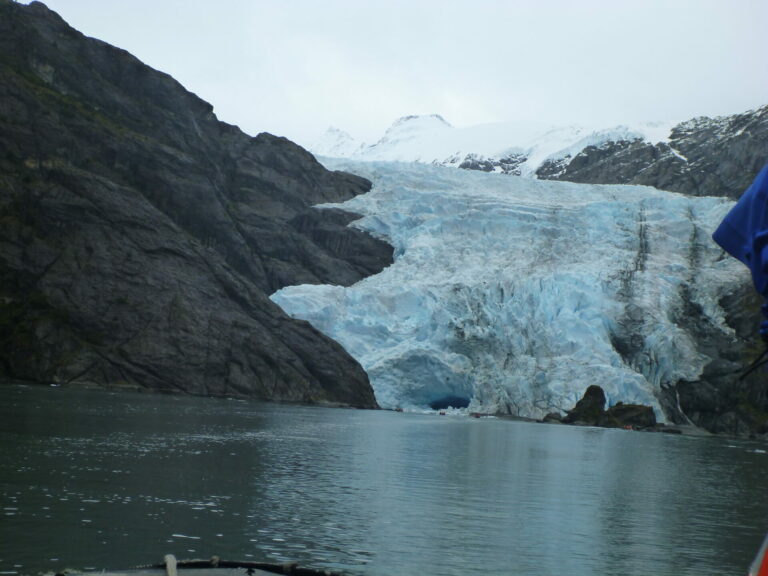 CÓNDOR GLACIER.
Left side of the glacier.  Note the ice cave in the lower right—guess its dimensions…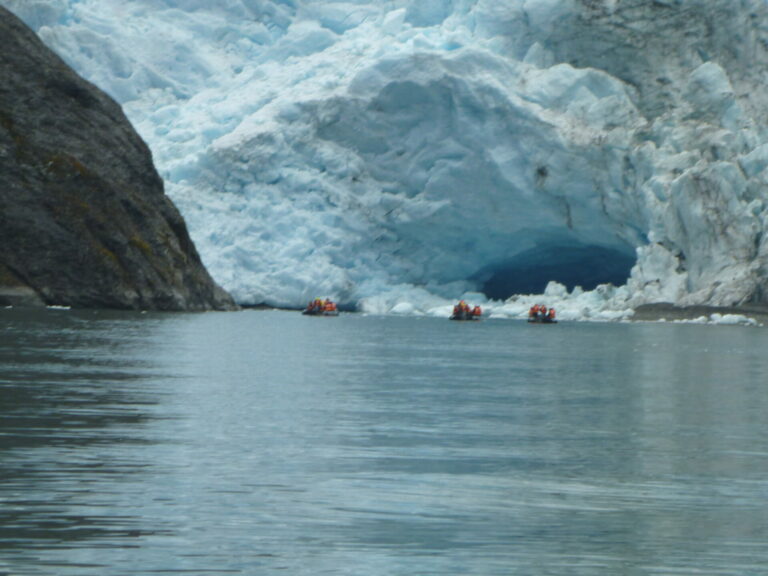 CÓNDOR GLACIER.
How about now? 
We heard ice caving while parked nearby—a unique booming sound.  Note how calm the water is—we were lucky with decent weather as often it's too rough to use the zodiacs.  Just had to duck the spray as we zoomed around…