Quick note: I was apparently putting this post together yesterday at the same time Anne Laurie was putting her "four freedoms" post together.  Oh well, there's no such thing as too much freedom, right?
President Biden has been talking about freedom, and so have a number of our prominent elected officials.  Here on Balloon Juice, quite a few of us have been saying we are enthusiastic about the idea of reclaiming FREEDOM, taking it back, first from the right-wing  republicans, and now from the twisted and perverted view of freedom, brought to us by MAGA.
I want to share three different views on freedom.  I'll start with FDR's list of four freedoms in 1941, then share Jamelle Bouie's reworking of the four "freedoms", written from the current Republican perspective, and then share a quote about personal freedom from the TV series Queen Sugar.
FIRST
Franklin Roosevelt four freedoms from January 1941.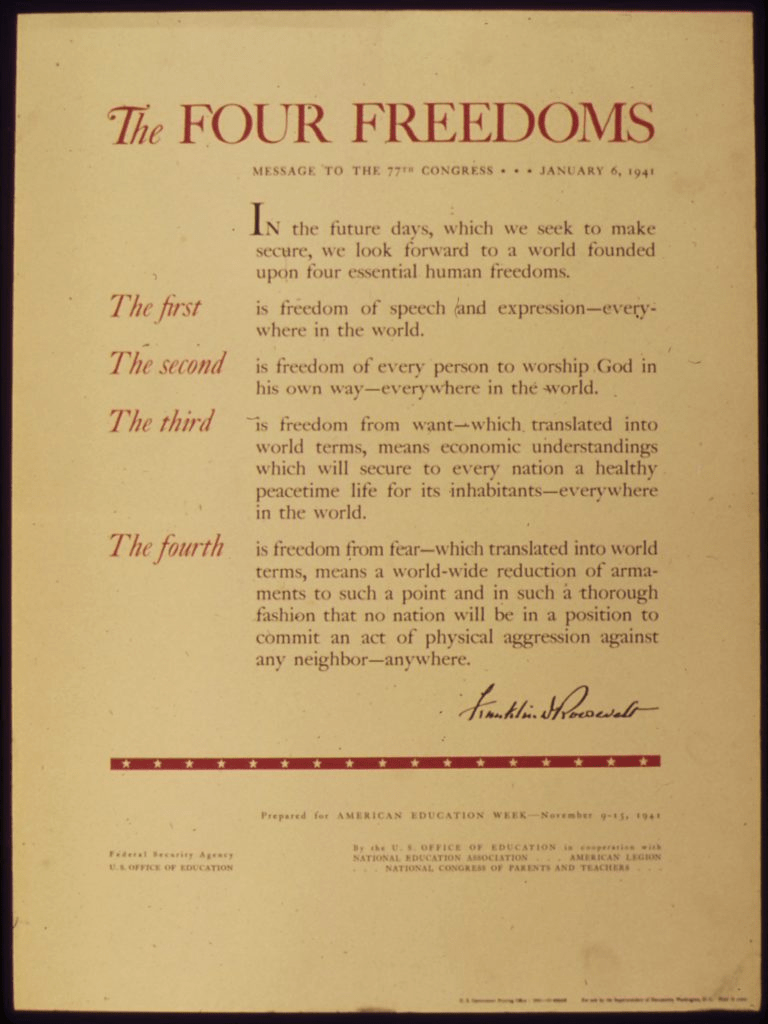 SECOND
Opinion: The Four Freedoms, According to Republicans  (NYT gift link)
by Jamelle Bouie
"There is the freedom to control — to restrict the bodily autonomy of women and repress the existence of anyone who does not conform to traditional gender roles.

There is the freedom to exploit — to allow the owners of business and capital to weaken labor and take advantage of workers as they see fit.

There is the freedom to censor — to suppress ideas that challenge and threaten the ideologies of the ruling class.

And there is the freedom to menace — to carry weapons wherever you please, to brandish them in public, to turn the right of self-defense into a right to threaten other people."
THIRD
This was an intention for living, a prayer of sorts, spoken by character Nova Bordelon in an episode of Queen Sugar, and I liked it so well that I wrote it down.
Be free from pain.
from fear.
from regret.
from guilt.
and from heartbreak.
Be free.
That strikes me now as being from a simpler time, when there wasn't an existential threat around every corner.  Though I realize now that even in that "simpler time" a whole lot of people already lived surrounded with existential threats.  The murder of Trayvon Martin opened my eyes.  Once you see it, it can't be unseen.
I'm not sure exactly where I'm going with this, except to say that I am encouraged by the intention to take back "Freedom" from the proud to be a (white, pickup-driving, confederate flag-waving) American, where at least I know I'm free (and fuck all the rest of you) crowd.  They have bastardized the meaning of freedom for  long enough  for far too long.
Freedom, we're taking it back.