On the Road is a weekday feature spotlighting reader photo submissions.
From the exotic to the familiar, whether you're traveling or in your own backyard, we would love to see the world through your eyes.
I am taking next week off from On the Road, at least until I return from Michigan on Wednesday.  If a bunch of submissions come in while I'm away, we'll pick back up the following week!
Dextrous
These photos are from a day trip to Beaune, the wine capital of Burgundy. This was part of a trip we took last summer roaming around central France strictly by train, as we lucked into some Eurail passes. France was under low rainfall and high heat conditions, but to us visitors the temperature and low humidity were just wonderful. Beaune was only the first excursion and it just got better each day of our trip.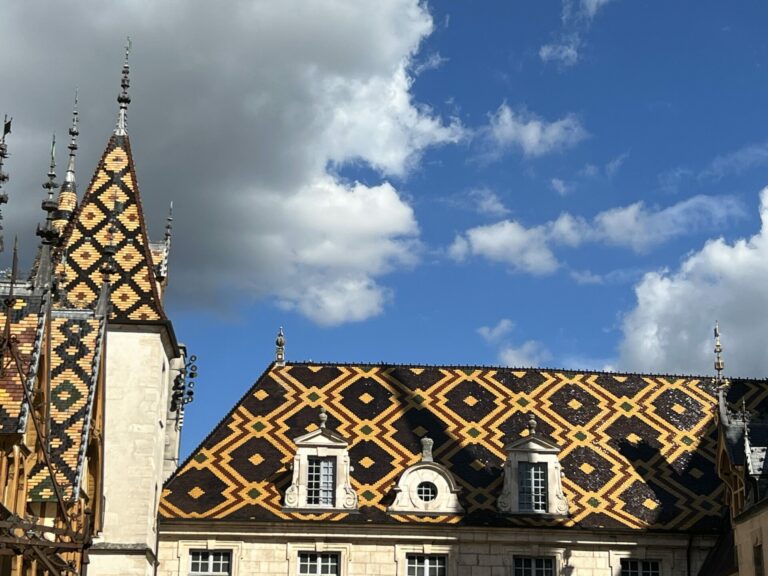 Hospices de Beaune
August 22, 2022
This is a portion of the glazed tile roof of a charity hospital founded in 1443. This view is from the interior courtyard. I am easily charmed by superfluous surface treatment on a blank canvas. This is such a wonderful expression of variation on a  theme.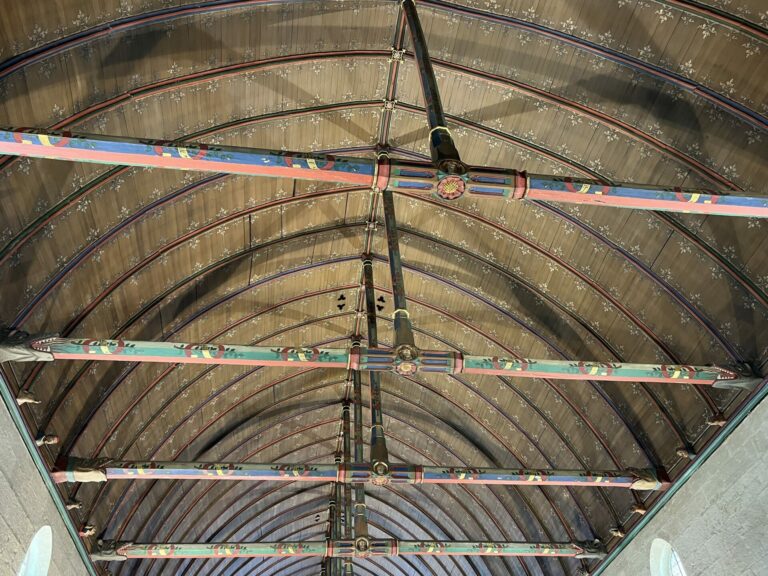 Ceiling, Hospices de Beaune
August 22, 2022
This is an interior ceiling of the hospice, with painted frame elements and decorated ceiling planks. The shape is that of an upside down boat. Church ceilings in other coastal regions made the connection explicit, with boat builders' skill used for the church. Note the carved beasts holding the beams in their jaws. The junction of the post and beam is thickened and emphasized with carvings.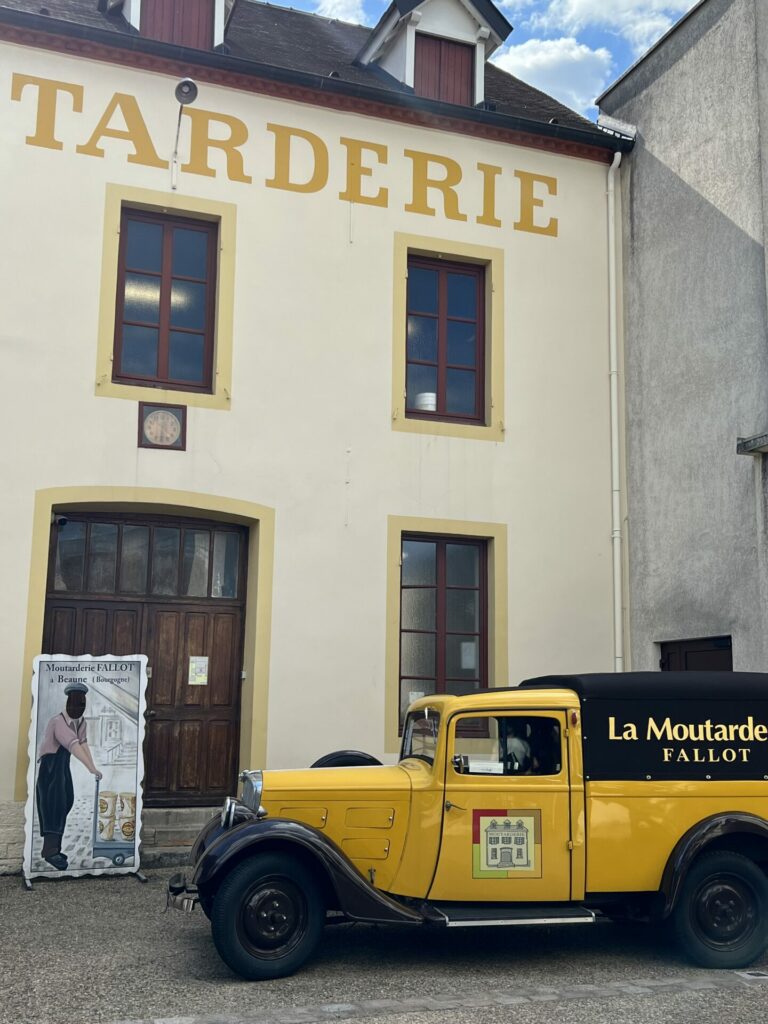 La Moutarderie Edmond Fallot
August 22, 2022
This is the entrance to the Edmond Fallot mustard factory, in Beaune. We went on an absolutely charming tour of the modern plant and the historical structure. A highlight was grinding and making your own mustard. Only mustard made from mustard seeds from this region are properly called Dijon mustard. There are a lot of trendy or innovative flavors (raspberry, pinot noir, gingerbread) but the original moutarde de Beaune is memorable.  Extreme heat in Canada reduced the global mustard harvest and led to a run on mustard even in France.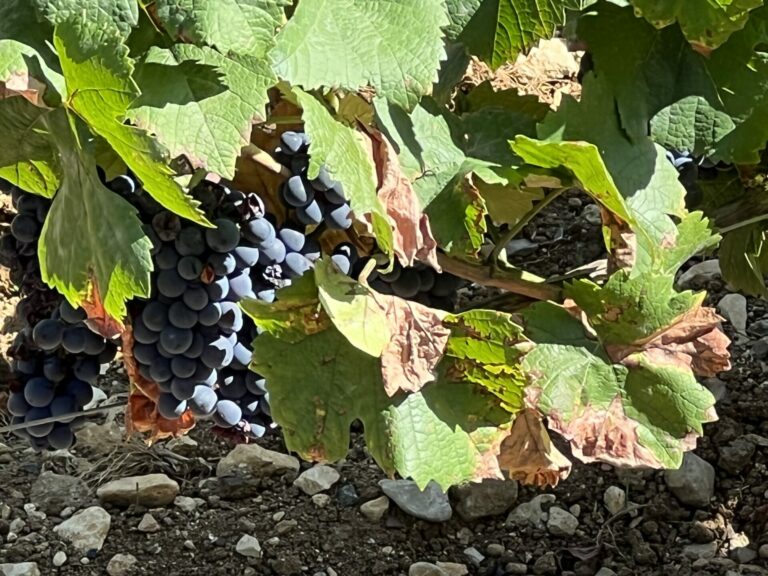 Pommard
August 22, 2022
We visited a vineyard in the adjacent town of Pommard. There were grapes as far as the eye could see. The plots are held each by different owners, climbing up the limestone ground.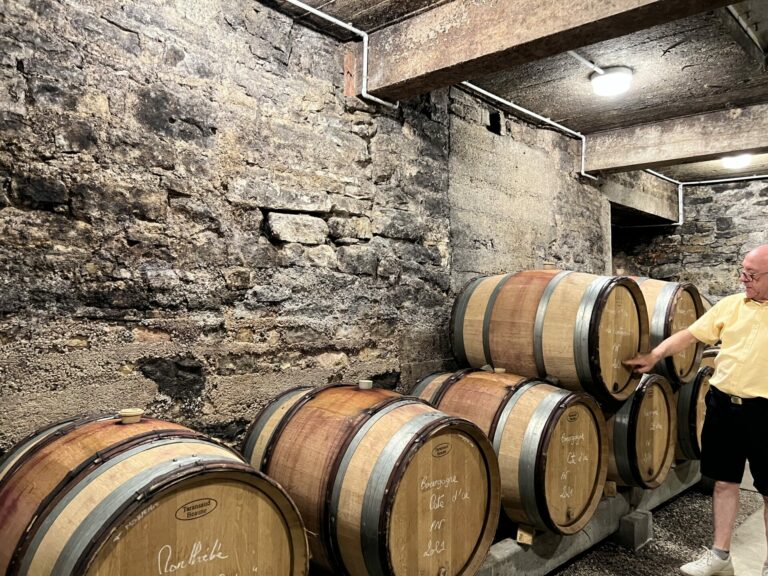 Pommard
August 22, 2022
This was a cellar and wine-tasting session at one of the small farms. We learned about the four levels of Burgundy wine classification and sipped some lovely wines. We are ignorant about fine wines and this was simply a cultural experience for us. It was thrilling to realize we were in the heart of the most famous wine making in the world, but I have to admit it was not a life-changing event for us.