The Colorado Department of Regulatory Agencies, the Colorado insurance regulator, released a new FAQ concerning FRIDAY Health Plans this morning: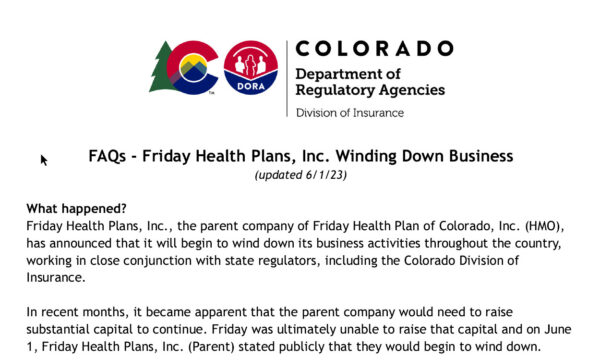 Friday had operations in Georgia, North Carolina, New Mexico, Oklahoma and Colorado in 2023 for the ACA marketplaces. In each state they had decent but not dominant enrollment.
Georgia is currently doing a mid-year termination. Colorado is claiming that they think they can get Friday's operations in the state to last until the end of the year and end of the contract. Oklahoma, New Mexico and North Carolina are up in the air.
If you currently are covered by Friday, WAIT A MINUTE before you do anything. The range of options will vary by state.
I need to really sit down and think through my thoughts on VC funded insurance models in the ACA markets as two have blown up (BRIGHT, FRIDAY) and one burned through several billion dollars of capital with the hope of profitability for the first time after a decade of operations (OSCAR). I think that these models have created systemic risk via the risk adjustment channel which is as much a CMS enablement problem as a VC strategy problem. Lots of people are going to be moved around and plenty of people will fall through the cracks.