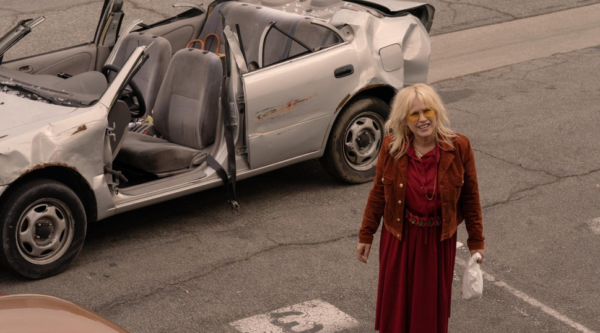 Apple TV has a new series called High Desert. It features Patricia Arquette as a quirky fuck-up/scam artist who's pursuing a career as a private investigator. I got sucked into it because it also features Matt Dillon as Arquette's character's felonious husband. I've had a crush on Matt Dillon since we were both teenagers. Bernadette Peters is cast as Arquette's character's late mom and another woman who's a mom-lookalike.
There's a quote from a recent episode that kind of captures the essence of the series so far. Arquette is addressing the teenaged step-daughter of Arquette's best friend. The bestie is a permissive and indulgent stepmom, and Arquette doesn't think the step-daughter appreciates that sufficiently, so she says to the girl, "Do you know what MY stepmother was like? Mussolini with a perm and a nose job." I laughed!
Somehow, I got incredibly lucky with the two intra-female relationships that are historically most loaded with fraught potential: stepmother and mother-in-law.  Both of mine are absolute darlings! Whew!
Open thread!