Henry is not allowed on the couch.  What did I find when I walked into the living room yesterday?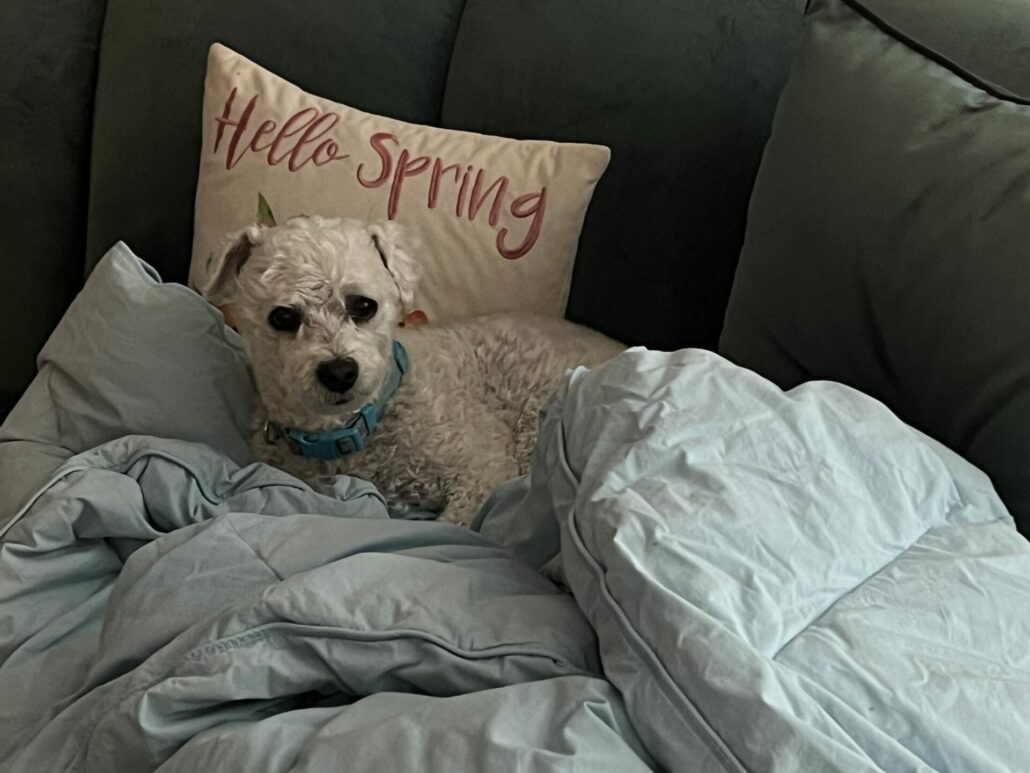 We don't even need a show trial.  Henry is guilty, guilty, guilty!
Henry is totally unrepentant, clearly double-dog daring me to say something.
Any other bad dogs out there?  Or good ones?  What have your pets been up to?
Totally open thread.
Update: Okay, technically Henry does not appear to be actually touching the couch anywhere.  He is lying on the blankie with the pillow at his back.  I am a spirit of the law girl, so he is still guilty.