Tonight's Dinner: Curried shrimp with riced cauliflower.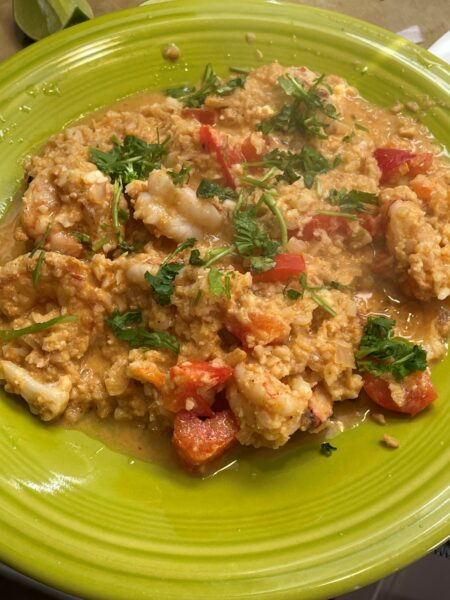 So far I have dropped over ten lbs, and I feel a lot better. It's taken some tweaking, but I'm now in a comfortable place regarding food choices and scheduling.
For me, the biggest problem was that initially we had me set up for three meals a day, and that just does not work for me. I don't eat like that, I never have, and I never will. If I wake up and have breakfast, no matter what it is, I just want to go back to sleep. All I want in the morning is drinks. I am rarely, if ever, hungry until at noon earliest (assuming I get up around 7-9). Basically, the most I can do a day is two meals- something in the early afternoon, then a dinner, then a little grazing before bed.
The whole three meals a day thing is just shit made up to accommodate religion, anyway. It has nothing to do with your actual body. My dietary needs will not be trammelled by religious practices.