On the Road is a weekday feature spotlighting reader photo submissions.
From the exotic to the familiar, whether you're traveling or in your own backyard, we would love to see the world through your eyes.
Dextrous
Of the places we have visited in the last five years when we began travelling, France keeps pulling us back.  In August 2022, we journeyed around France by train using Eurail passes. Our stops were restricted to places we could get to by train, and we focused on the east central region. Our first base was Dijon, from which we took day trips to Beaune, Vienne and Alesia.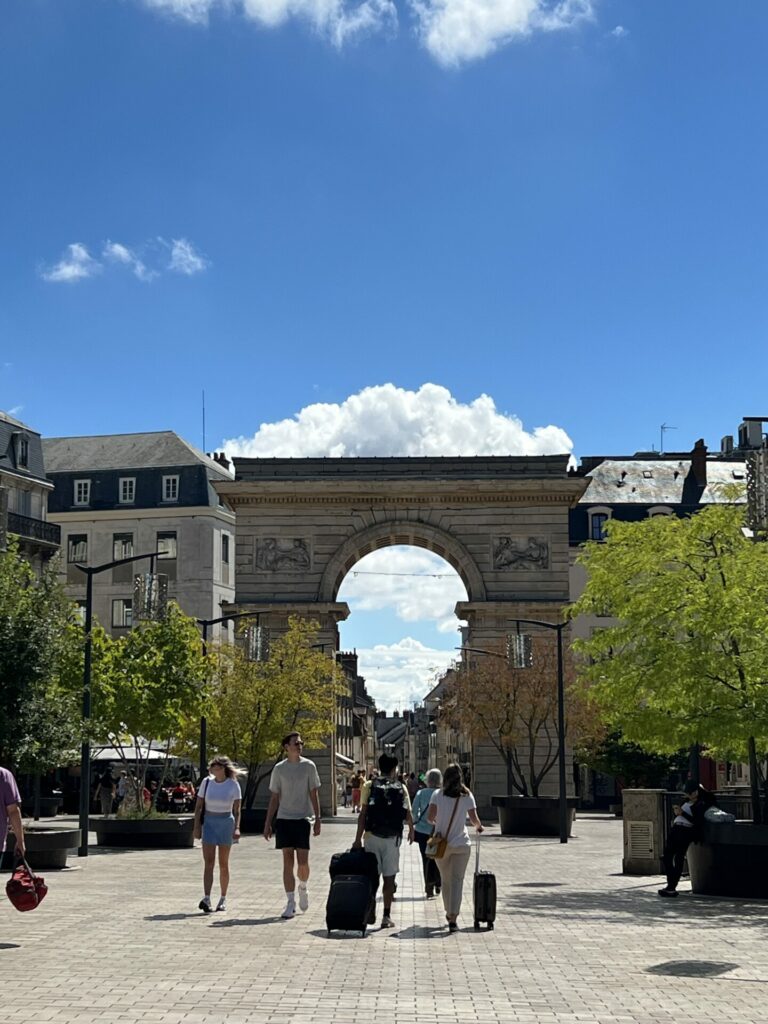 Triumphal Arch, Dijon
The entrance to the old part of Dijon is through a triumphal arch. This is an 18th century arch and while not historically meaningful to me, gave the perfect entry into one of the most charming well-preserved old quarters I have seen. Although the paved plaza is continuous before and after the arch, the mental transition is remarkable. The view is a vision of the old quarter as seen from the outside.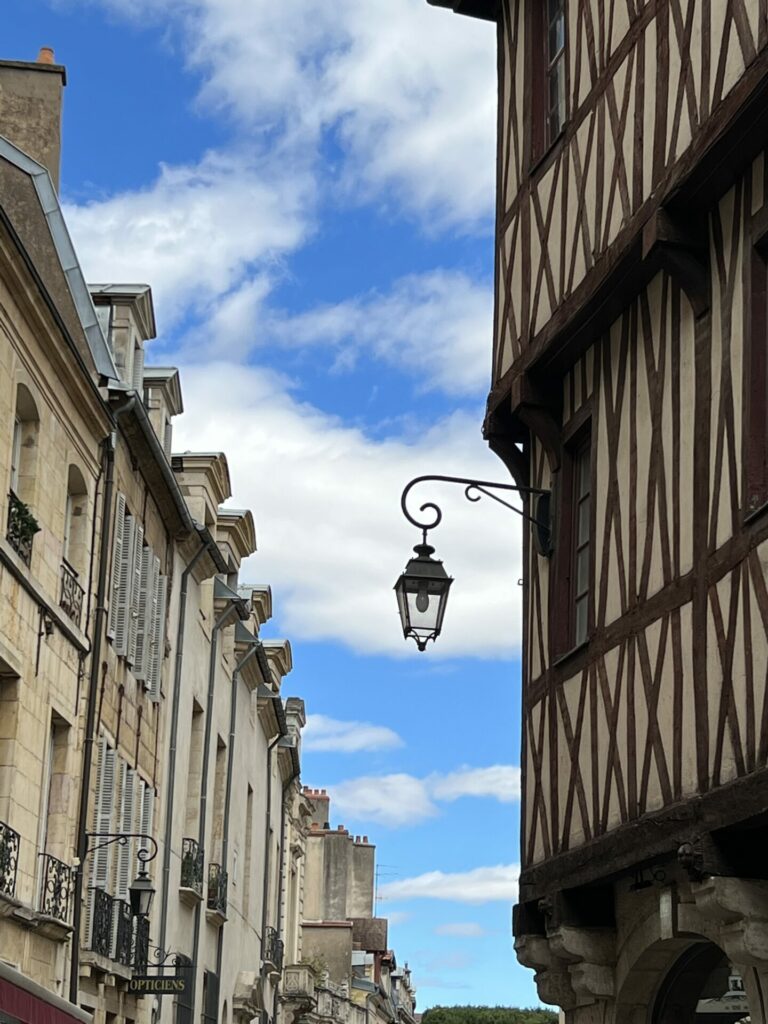 Dijon skyline
The streets were lined with stone buildings from many eras. They were not claustrophobically narrow, and allowed generous views of the summer sky overhead. Although midsummer, the air was dry and we did not feel the heat.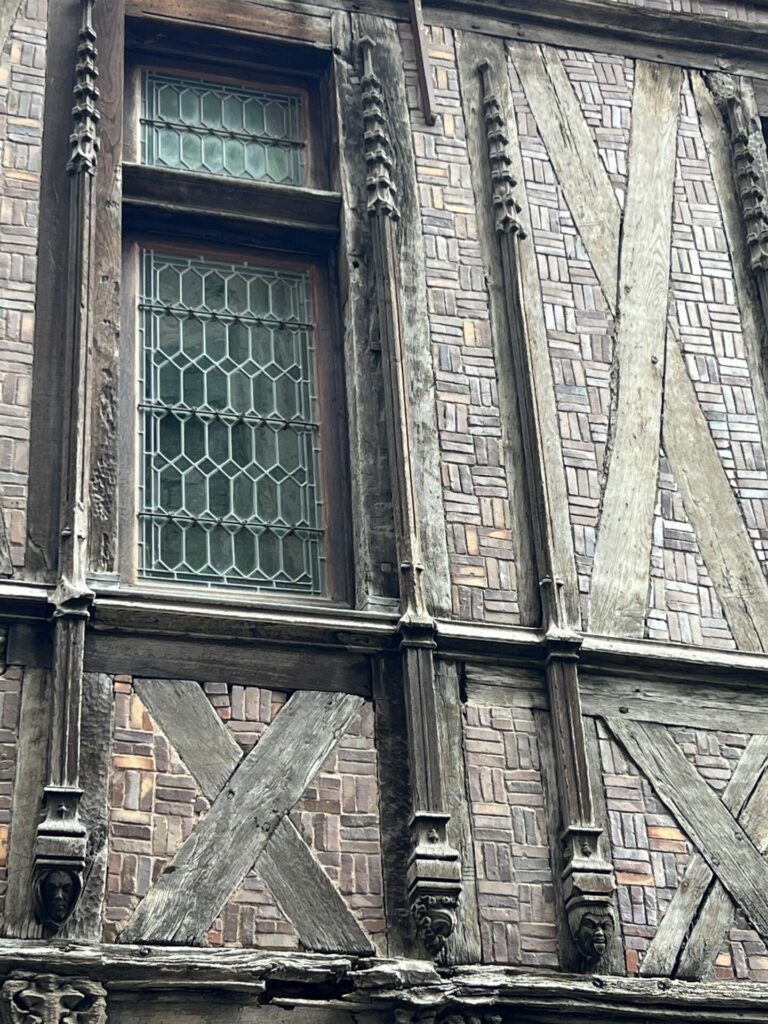 Maison Millere, Dijon
Dijon has many shops and street markets to buy local specialties. This facade is of the Maison Milliere, est. 1483. I am always taken by the attention given to the surface in old architecture. It is especially thrilling when it is a byproduct of the underlying structure, format following function. If the glass panes have to be held together, why not regularize the canes into a pattern. If there be pilasters, why not terminate them in heads.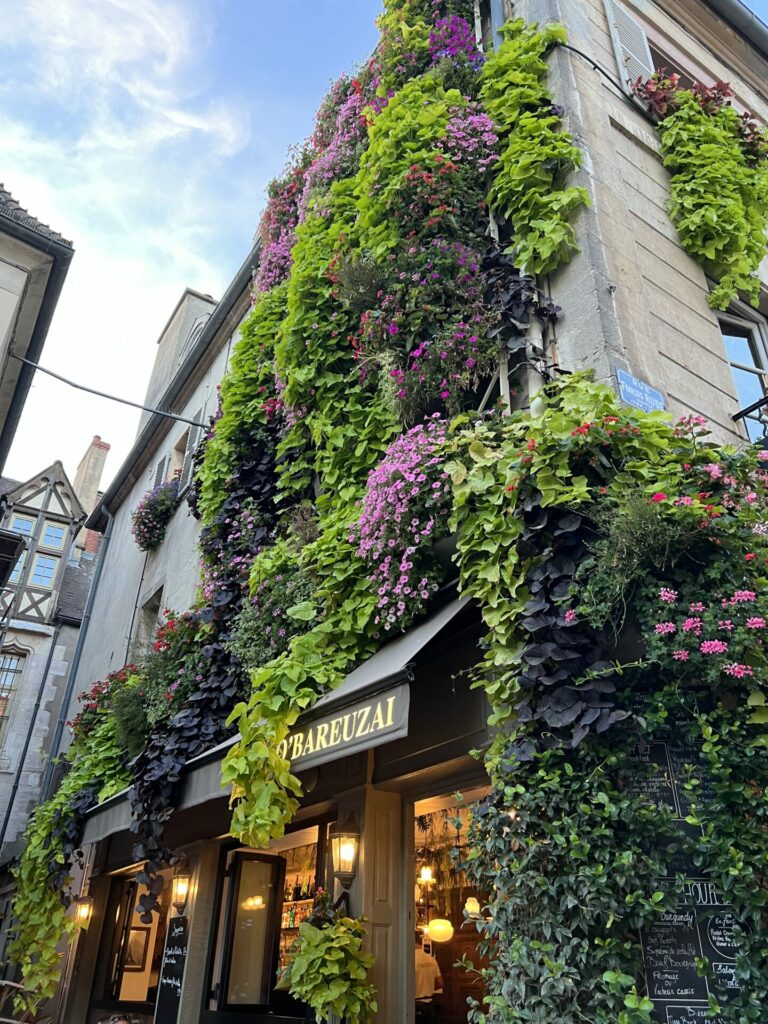 Dijon
In a charming walkable interesting city,  this building stood out for the tapestry of plants hanging down the wall. I know the amount of work it takes to keep up with this many annuals in planters. There is a devoted gardener behind this effort and I tipped my hat every time I passed this corner.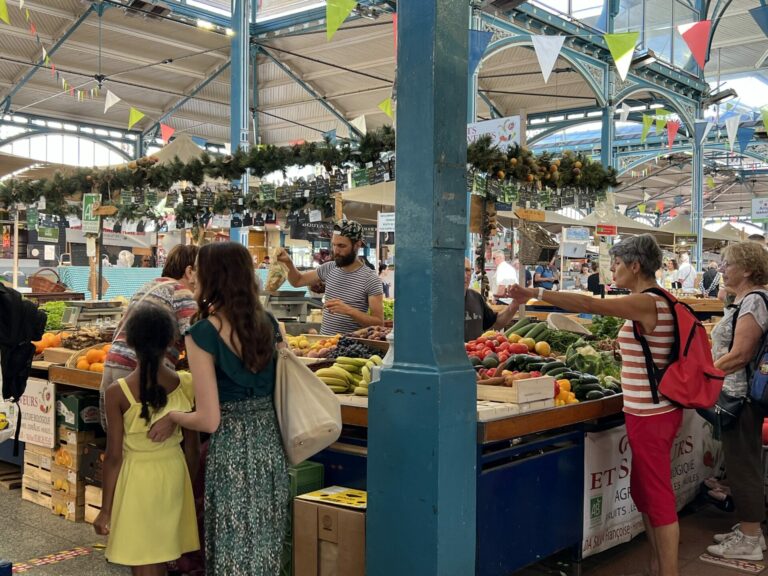 Les Halles de Dijon
There are plenty of stock images of this market but this one is mine. We did not know this is one of the best covered markets in France, or that it was famous, or that Gustave Eiffel designed it. Famous it may be, but it was the real thing and not a show put on for tourists. We just wandered through and grazed. I could easily imagine a life lived here, choosing what looked good, and dining on your finds. We watched snails being stuffed and cakes being baked. The next two images are of fish and fowl for sale, if you prefer to skip them.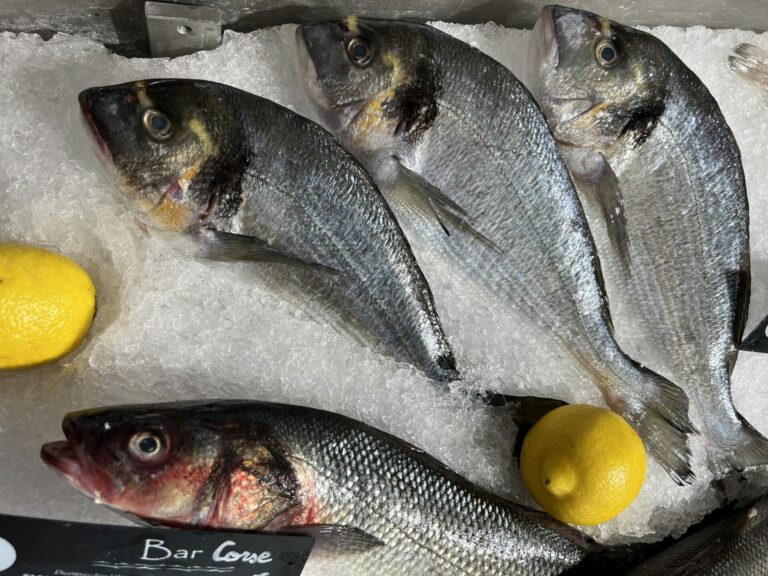 Bar Corse, Les Halles de Dijon
Translates as seabass or sea dace in English.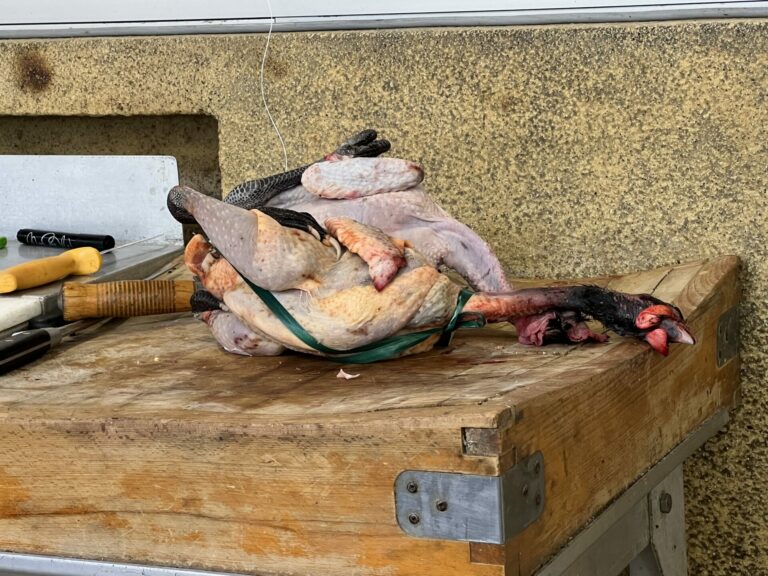 Gibier, Les Halles de Dijon
Wild turkey I believe.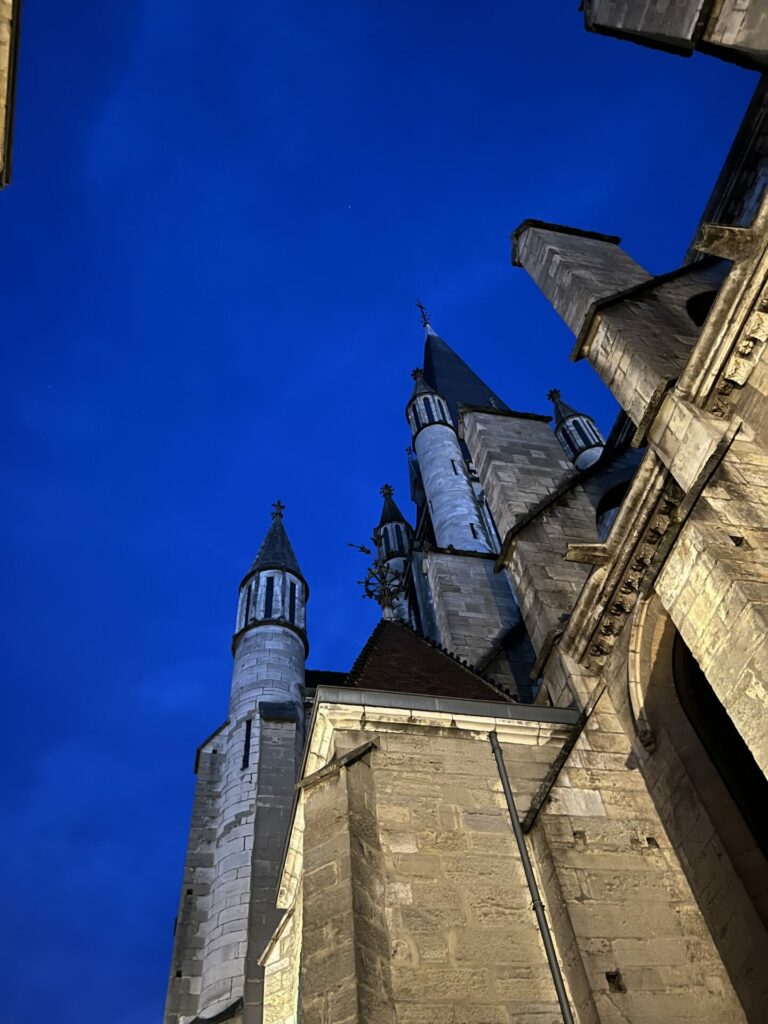 Notre Dame, Dijon
The Notre Dame cathedral was begun in the 13th century and restored in the 19th. There are dozens of gargoyles on one side, also restored in the 19th century. On another side there is an owl carved into a buttress that everyone rubs for good luck. The owl is now a symbol of the city and has a tourist walk named for it, Parcours de la Chouette or Owl Walk.
The mid summer sky at twilight glowed an unearthly blue as the yellow lights in the plazas lit up. It was a combination of latitude, season, dry air, and magic. If I could, I would live here.