On the Road is a weekday feature spotlighting reader photo submissions.
From the exotic to the familiar, whether you're traveling or in your own backyard, we would love to see the world through your eyes.
raven
We took a short trip over to Beaufort, South Carolina for Memorial Day. We arrived just as the Memorial Day event was starting at the National Cemetery but dogs are forbidden so we had to pass. I have read two books about St Helena Island, "The Gullah Mailman" and "Tales of the Barrier Islands of Beaufort County, South Carolina" by Pierre McGowan.
Mr. McGowan's father was the mailman for the island in the 30's and they are fascinating histories of the area. After the Civil War most of the white people left the island and the Gullah folks got the land. There is a wonderful film called "The Daughters of the Dust" by Julie Dash that was filmed there but is set on St Simons Island.  There is strong resistance to the developers on the island with "No Gates, No Golf" signs peppered around the island. I don't know if they are going to be successful because the barrier islands are beautiful and they are growing by leaps and bounds.
I went on a charter trip near Parris Island and the guide was despondent about the changes that are taking place and I understand why. This area is also where Pat Conroy grew up and many of his stories are of Beaufort and the surroundings.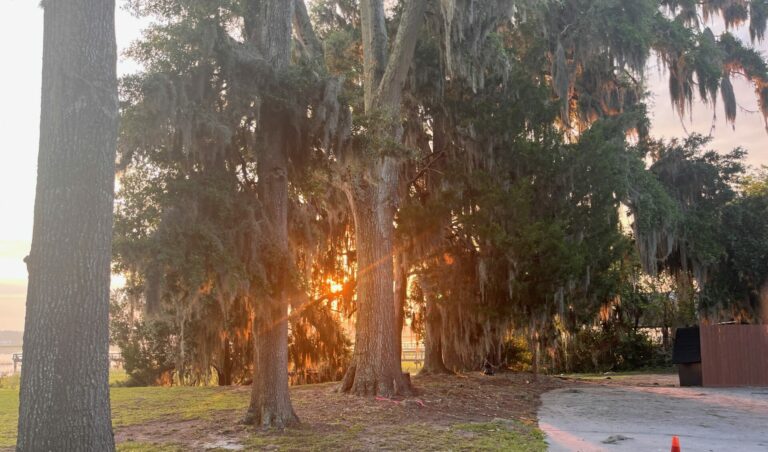 Beaufort
May 30, 2023
I walked Artie over to the University of South Carolina, Beaufort at sunrise and got some nice shots.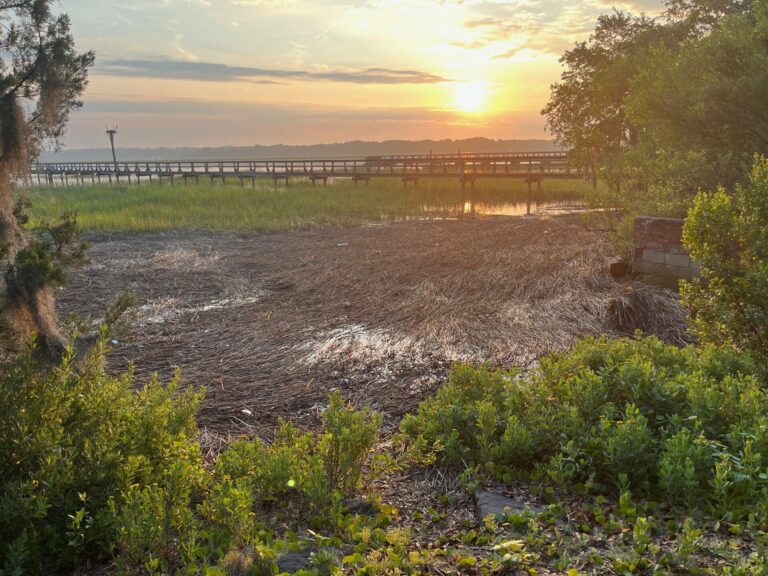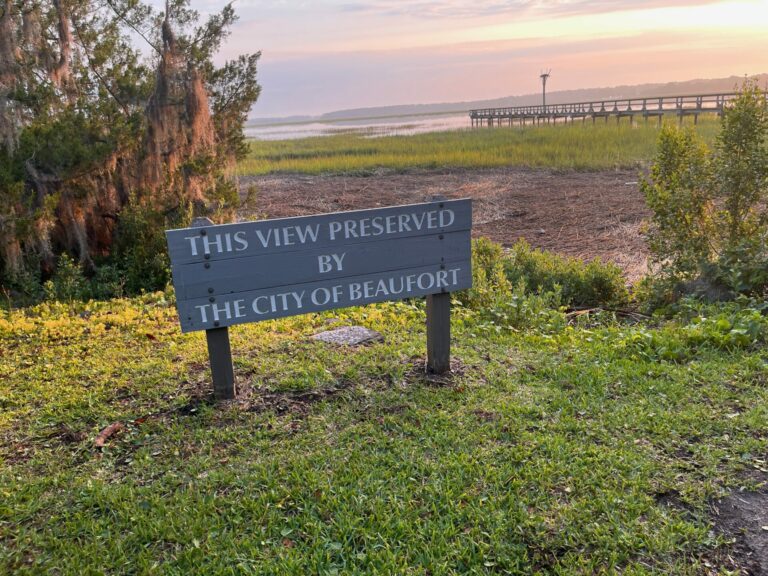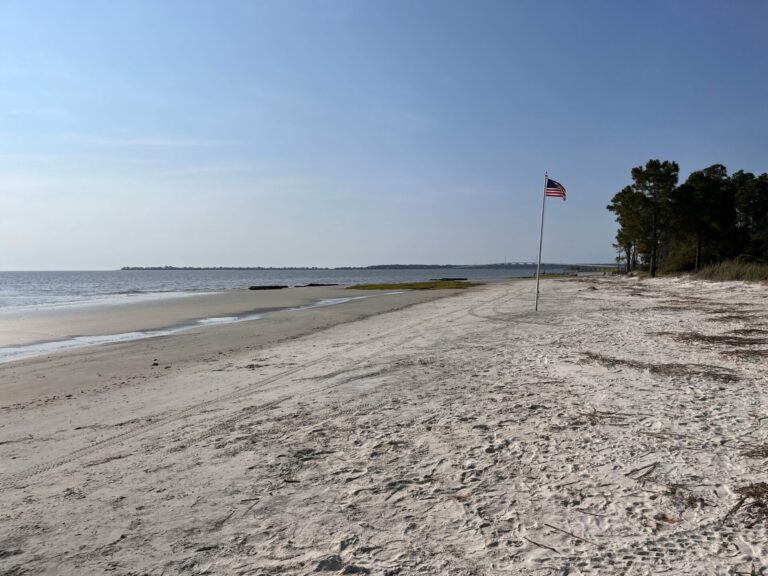 St Helena Island
May 30, 2023
We stumbled across this beach on Memorial Day and there were a few folks there. The next day it was deserted and I was able to fish and Garden Girl took Artie for a long hike! This shot is looking at "Hunting Island".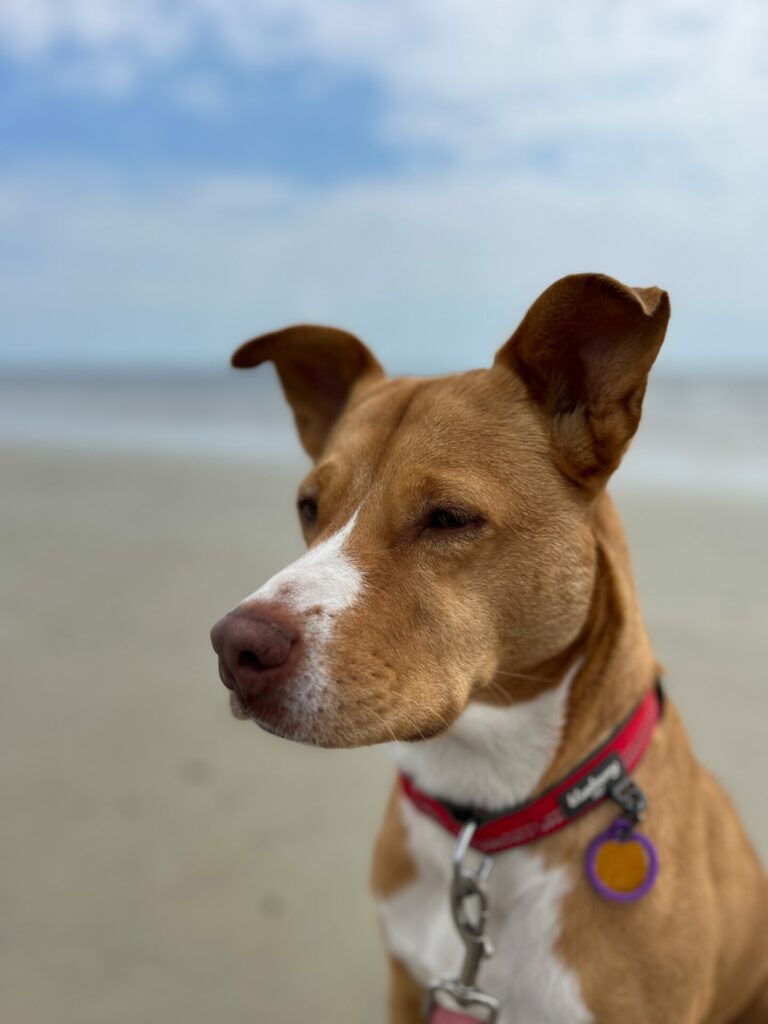 St Helena Island
May 30, 2023
Garden Girl went to get a chair and Artie was really worried!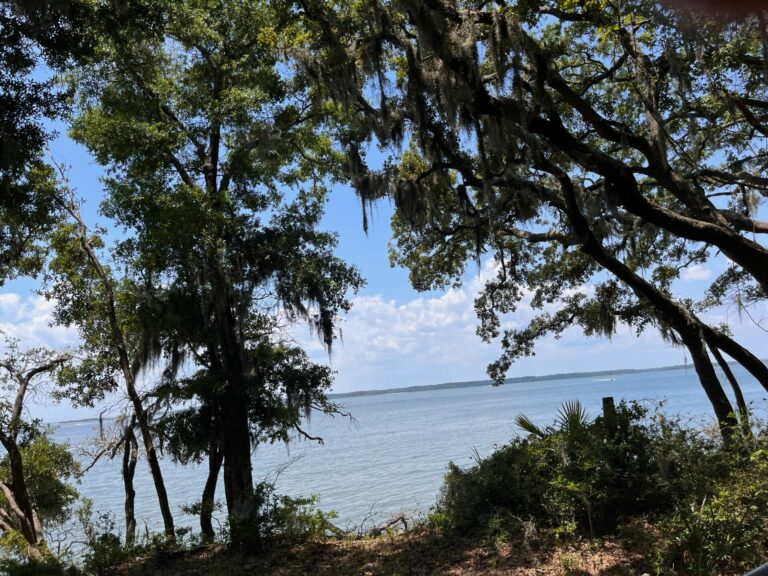 St Helena Island
May 31, 2023
Looking over Port Royale Sound from Ft Fremont.