Yesterday, Rep. George Santos (R-Fantasy Island) announced through his mouthpiece that he'd rather go to jail than reveal those who cosigned his bail:
Murray signaled that his client may resort to drastic measures to keep them from facing the public light.

"My client would rather surrender to pretrial detainment than subject these suretors to what will inevitably come," he wrote.
Why would he be so moved?  I'm betting that it's not for the stated reason, to spare his benefactors the public shaming that might attend the revelation of their support for the congressman from Fabulistan.
It would be irresponsible not to speculate as to the real reason: his backers don't want to see who has ownership of a GOP MoC. Alternatively, Santos may have dirt on others, and doesn't want to reveal into whom his hooks have sunk
Today we get to see who has whom by the nethers:
On Tuesday, U.S. Magistrate Judge Anne Y. Shields ordered the disclosure of the identities of the bond's co-signers.
Those names are still under seal as Judge Shields gave Santos until Friday to appeal the ruling, which means there remains a small window of opportunity to stock up on popcorn futures (or just bags of the stuff for present use.)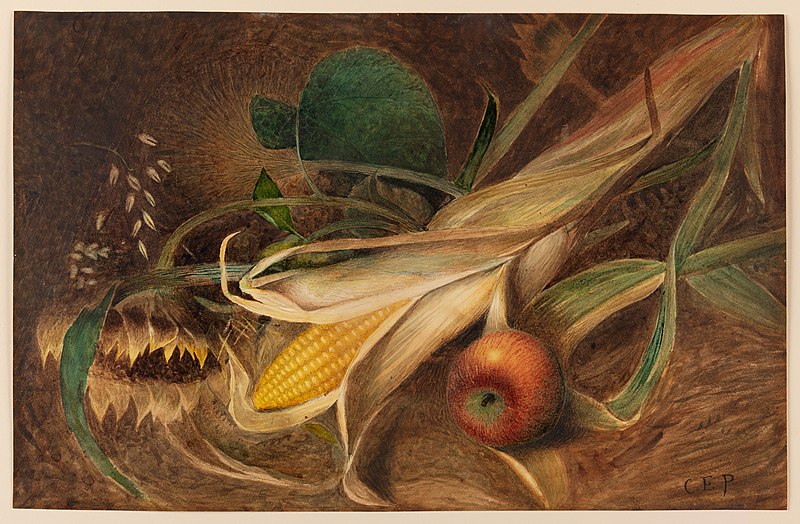 The serious note in all this is that we've (or I've) normalized the notion that the GOP is in fact largely owned by malign interests, including some of the worst folks in the world (Putin, MBS, etc.).  Santos is no world-shaking mastermind of evil. He's just useful to folks even more vile than himself.  So yeah, it's fun and funny to see karma in action much more rapidly than usual (looking at you, Deadbeat Donnie), but the mere fact that this carbuncle has attached itself to the body politic even for a cup of coffee is depressing as hell.
But still, we have to take our amusement when we can. The Santos trial could be a ton of fun, and I for one, plan to enjoy it to the fullest.
Open as OTB on Derby Day this thread is.
Image: Charles Ethan Porter, Still Life With Corn, c. 1880