Maybe it's the heat, but I haven't felt much like working this week, mostly just not in the mood. Yesterday afternoon I said fuck it, if I'm not going to get anything done I'm really gonna take the day off, got into my PJs, turned on the TV for the first time in 4 or 5 weeks, and snuggled with my guys on the daybed.
Unfortunately,  "sorry, I just didn't feel like working this week" would probably not go over well with my clients, so I need to get myself in gear and spend most of today working.
But I can share a couple of photos on an open thread, at least!   You guys have mostly seen Tucker and Henry, so I'll share these here before I get hit with some equal time lawsuit brought for the kitties by some low-life attorney whose standards won't allow him to represent the former guy.  Hey, even attorneys gotta eat, am I right?
For kitty siblings, the two of them look nothing alike!
This is Miss Willow in her serious pose.  Maybe she was doing her best imitation of the bunny behind her on the table?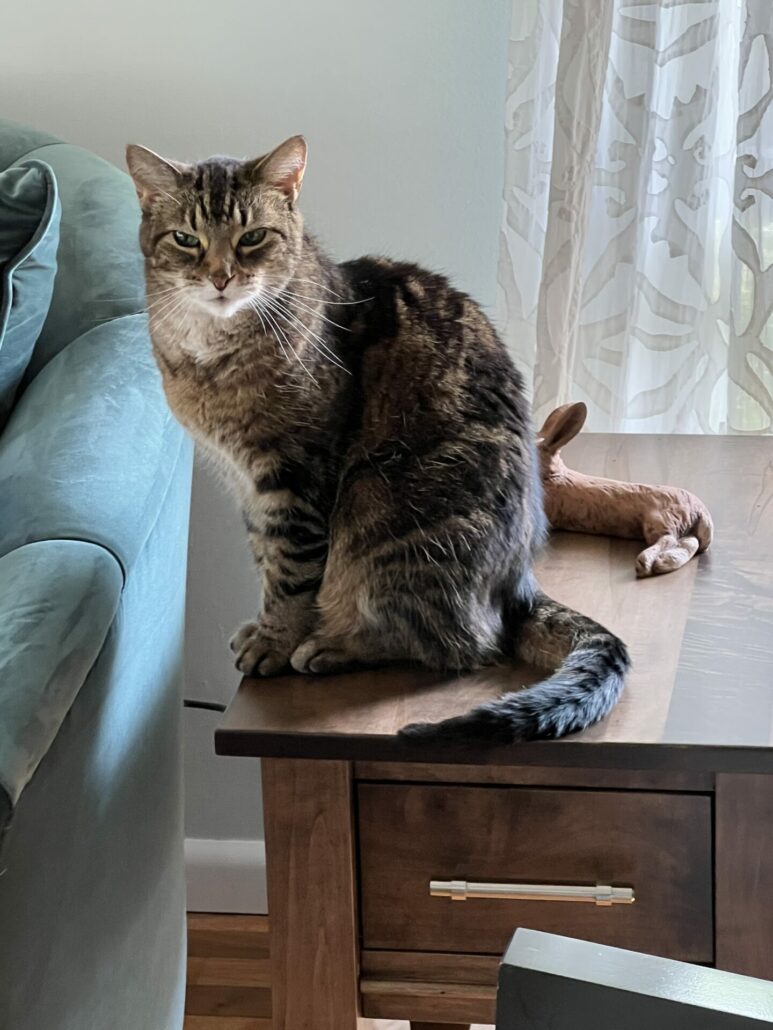 Here's Mr. Bear on the porch.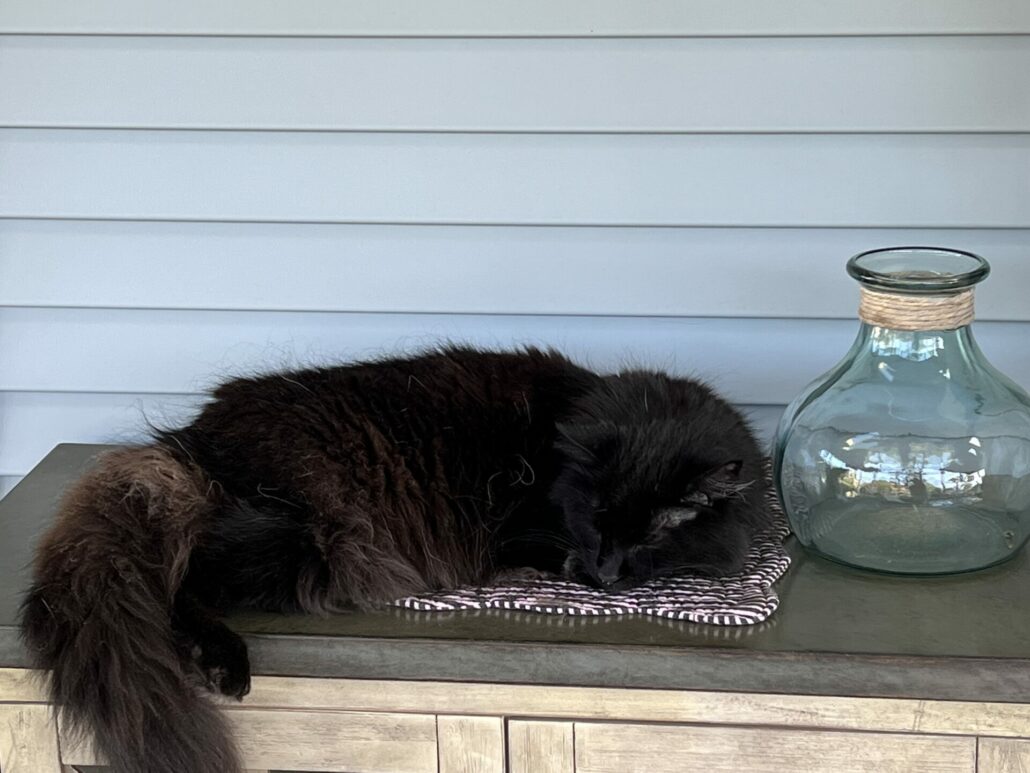 The glass is supposed to be in the middle of the top of the cabinet.  But on the last day before the heat wave started, I had a friend over for some porch time with sour cherry mojitos, so I added the place mat so it wouldn't be a big deal if we spilled while mixing and pouring.  Anyway, Mr. Bear has claimed that spot as his own, so of course the placemat stays.  In this house, we know what's important.
Mr. Bear looks kind of raggedy in this photo, but who wants to brush the cat you're hot and sticky?  I think we have one good day coming up this week, so I will brush him and then you can see how beautiful Mr. Bear really is.
Open thread.