It's kind of hard to see since taken from a vehicle at a stop sign, but this house with a Trump 2024 flag has a minivan wedged in the garage door. So many poor life choices!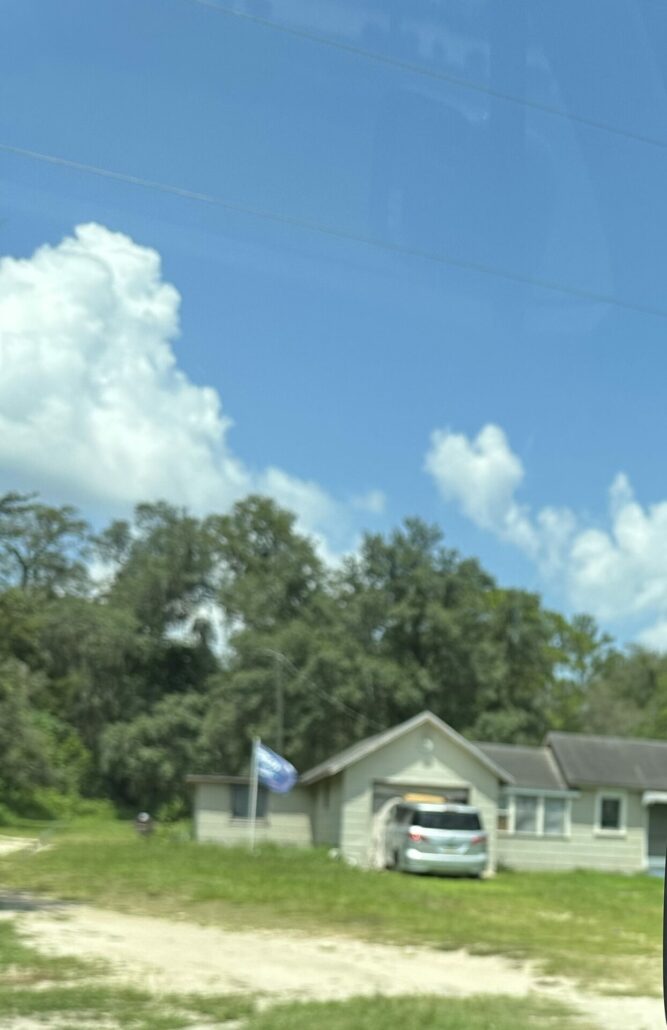 A short while ago, Bill and I were watching a fierce thunderstorm from the porch, and lightning struck a cypress tree about 50 or so yards away. We could see the orange fire and hear branches crackle and explode. It was awesome in the true sense of the word!
Badger and Pete aren't typically afraid of thunder, but they are clingier since that pyrotechnic display. What are y'all up to?
Open thread.