On the Road is a weekday feature spotlighting reader photo submissions.
From the exotic to the familiar, whether you're traveling or in your own backyard, we would love to see the world through your eyes.
🐾BillinGlendaleCA
The sensors on digital camera can record a broader spectrum of light than what we can see, including infrared and ultraviolet light.  So that our photos look normal to humans, camera manufactures put a filter called a hot mirror in front of the sensor to filter out light that humans can't see.  Unfortunately for photographers that take pictures of the night sky, this can present issues.  Hydrogen is the most plentiful element in the universe and when it changes energy state in response to radiation like from say at star, it will release a photon with a wavelength of about 656nm.  But the stock hot mirror in cameras will filter out most of this light.  So what many astrophotographers will do is have their camera modified to remove the stock hot mirror and replace it with a filter that just blocks the IR/UV wavelengths.
I recently purchased a used Sony A7r, that I had modified.  The modification that I had on the camera was a full spectrum modification, where they remove the hot mirror and replace it with a piece of glass to maintain the ability to autofocus and protect the sensor.  I have a IR/UV cut filter that I clip into the camera body in the lens mount, so it is then effectively an astro mod.  Having a full spectrum modification also allows me to shoot infrared with the appropriate filter.  Many cameras have put in IR shutter timing lights(the newer Sonys and my Samsung NX300 have this) that make long exposures impossible with a full spectrum modification which is why I purchased an older Sony model.
I've been shooting with the A7r for about a month now, it was slow starting out since there are some things that you have to do differently with an astromod than what you would do with a stock camera.  I've worked out most of the kinks and have the camera pretty much set up to get quality shots.  All the shots below are from mid to late August at Kearsarge in the Owens Valley, Red Rock north of Mojave and Fossil Falls just south of the Owens Valley.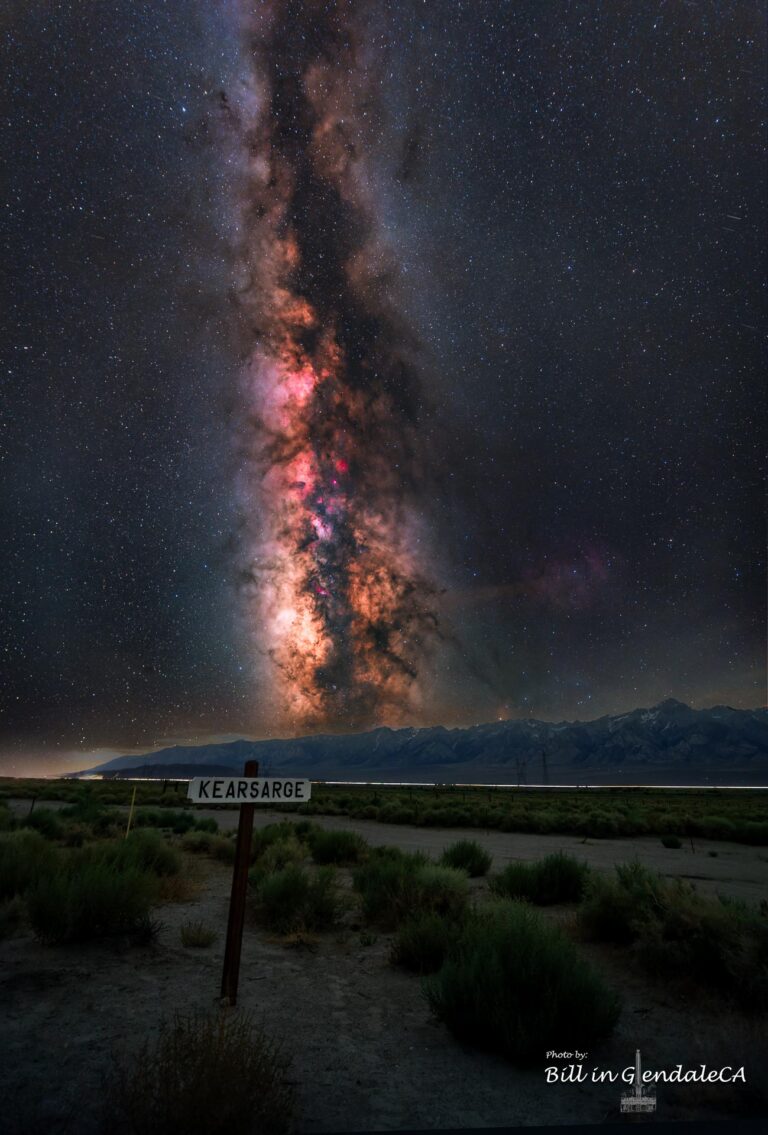 Kearsarge, CA
August 14, 2023
Kearsarge is about 10 miles east of Independance CA, it is a particularly dark area and one of my favorite places to shoot.  It was once a railroad depot for the line that ran from Nevada down the Owens Valley.  This time of year the Milky Way core sinks pretty quickly in the southwest after dark, so it is hard to get a shot when there are mountains(the coast is better this time of year).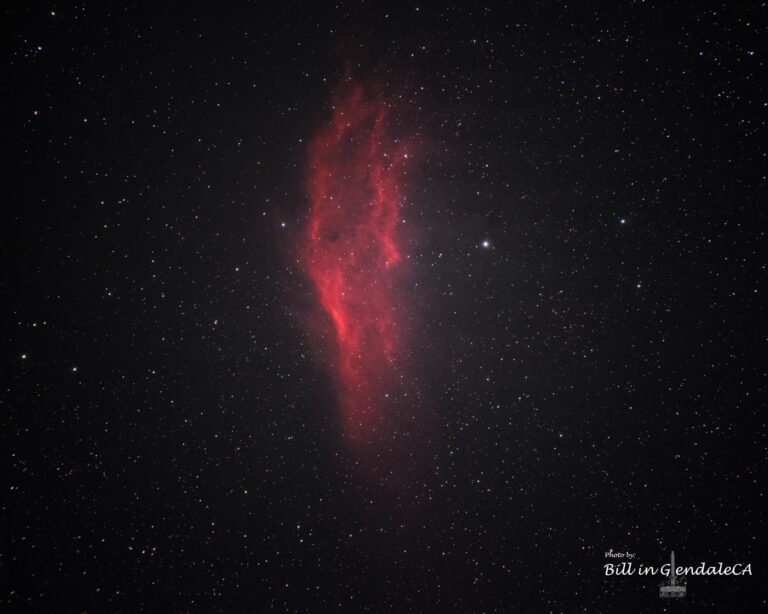 Red Rock Canyon State Park, CA
August 18, 2023
While Red Rock is not the darkest site, it is close and easy to get to since the parking lot is right off of CA-14.  This is the California nebula in the constellation Perseus.  It is not very bright visually, but emits a good deal of H-alpha, so is perfect for an astromod camera.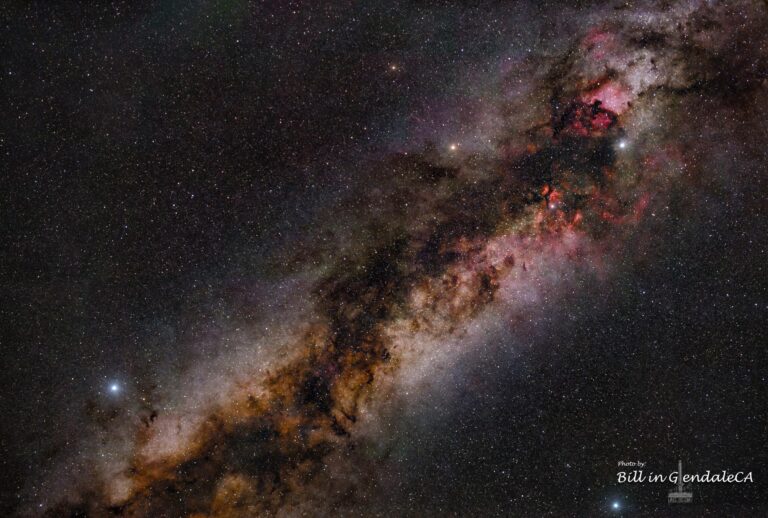 Red Rock Canyon State Park, CA
August 18, 2023
This shot captures a portion of the Milky Way framed by the Summer Triagle(Vega at the bottom right, Altair at the bottom left and Deneb at the top right).  There is a great deal of H-alpha nebulosity in Cygnus near Deneb.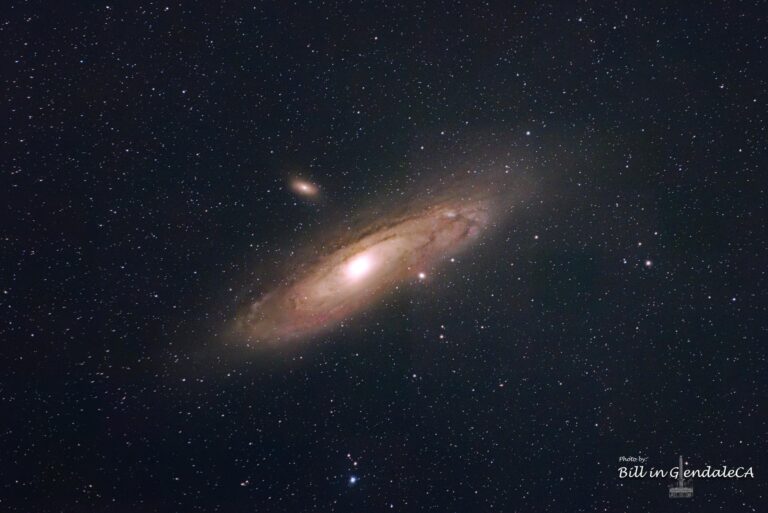 Red Rock Canyon State Park, CA
August 18, 2023
The Andromeda Galaxy(M31) is our closest galactic neighbor(not counting our satellite galaxies) and it is getting closer.  It is visible by naked eye as a light patch in the sky.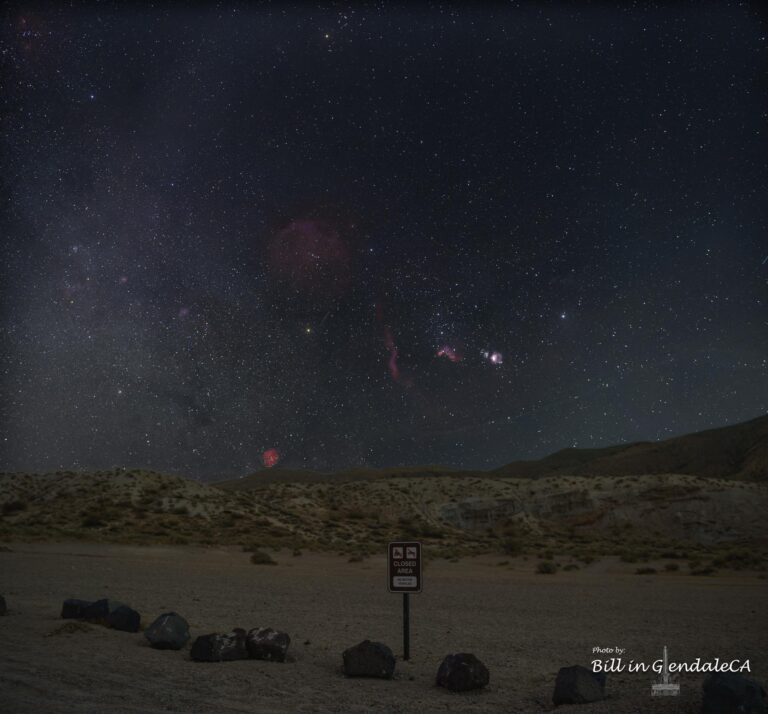 Red Rock Canyon State Park, CA
August 18, 2023
A wide view of Orion.  This was a bit of an unplanned shot and I didn't get as many shots to combine that I would have liked, but it does shot the large amount of nebulosity around Orion.  To the left of Orion is a portion of the Milky Way arch and the zodiacal light.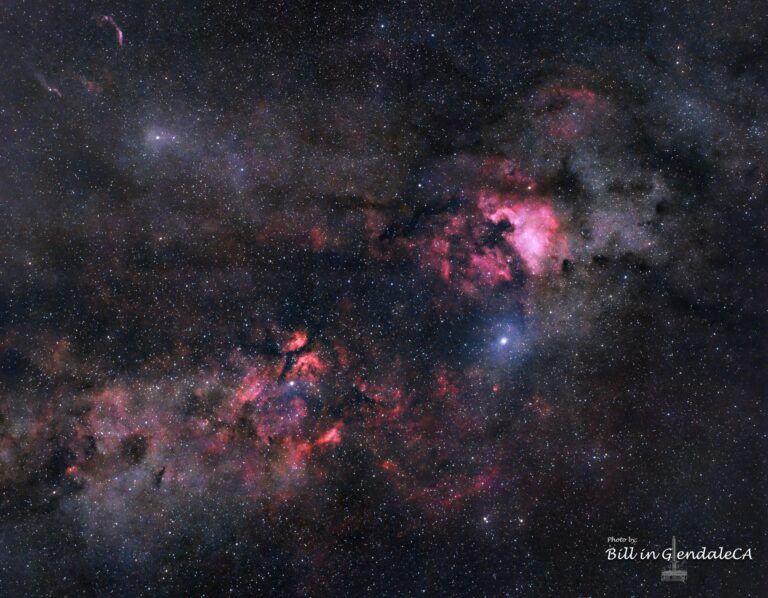 Fossil Falls, CA
August 24, 2023
A closer view of the Cygnus region of the Milky Way arch.  The North American and Pelican nebula are just above Deneb which is just right of center. The nebulosity in Cygnus is just to the left of Deneb and you can even see the Viel nebula at the upper left.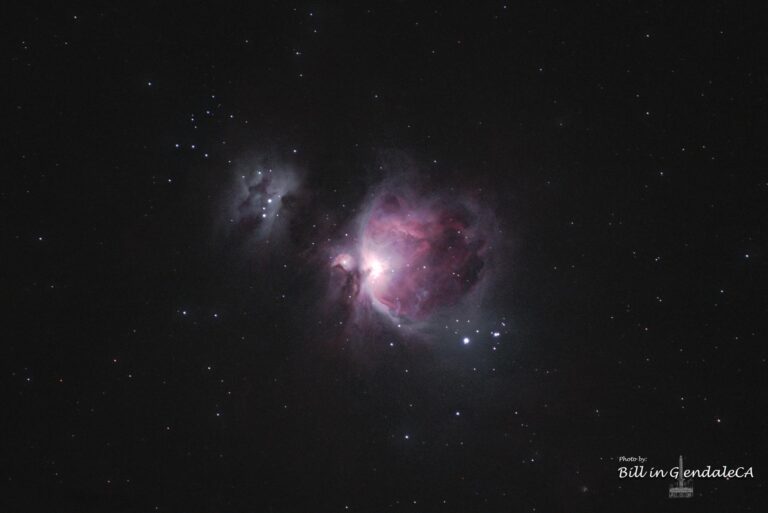 Fossil Falls, CA
August 24, 2023
The Orion nebula.  This was taken just before the beginning of astronomical twilight.  This is a 40 minute total exposure.  I will be reshooting this in the next few months with a significantly longer total exposure time, maybe 2 hours.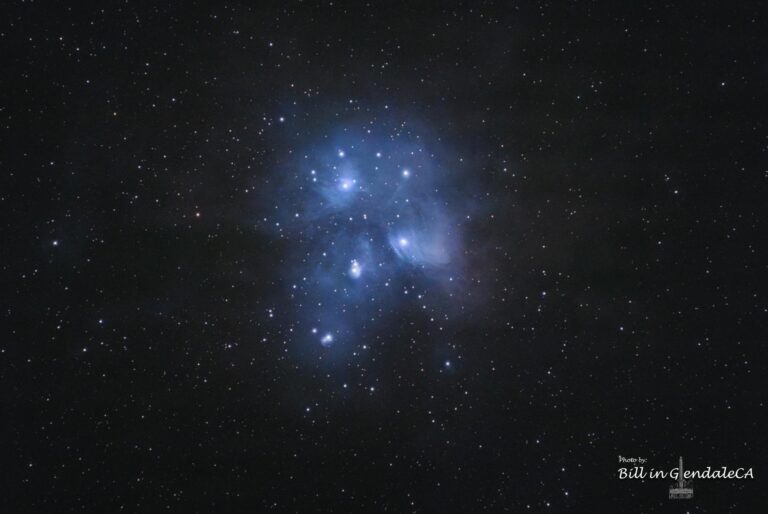 Fossil Falls, CA
August 24, 2023
The Pleiades is an open star cluster that illuminates a dust cloud in a nice blue hue.  The solar wind from the stars create ripples in the dust.