Artists tend to use the materials close at hand to create their masterworks, which explains all those lovely Italian Renaissance sculptures carved in Carrara marble.
At my backyard tiki bar, the abundant resource is wine foil — you know, that heavy foil that must be removed from the top of the bottle to expose the cork prior to decanting. Here's a wine foil sculpture of a chicken: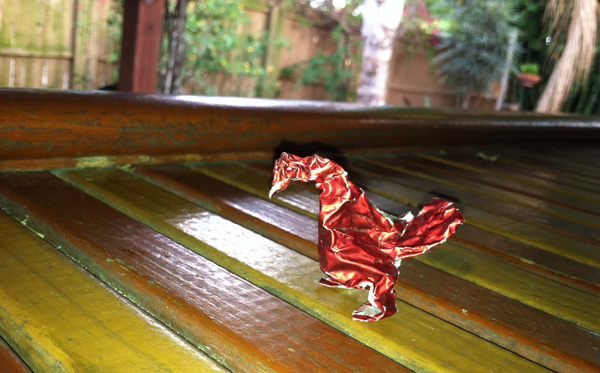 And here's a foil art tribute to Edvard Munch's "The Scream," which recently sold for $120 million. (The original, not the tribute, for which bids are currently being entertained.)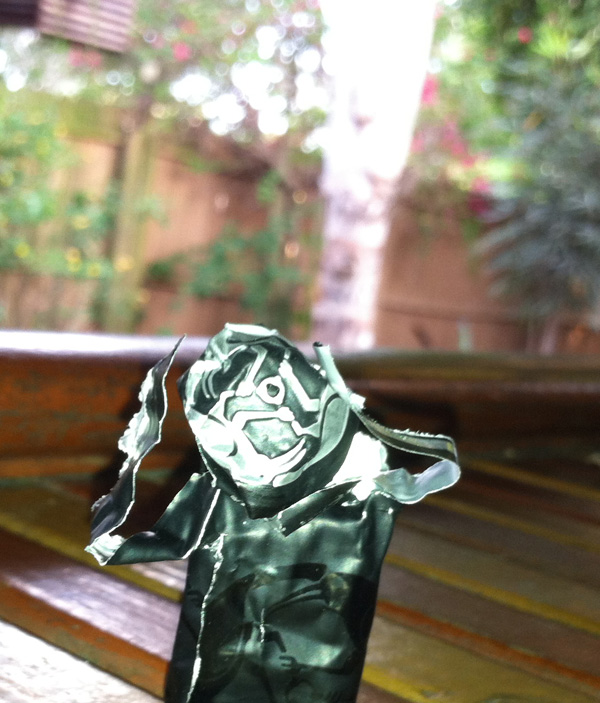 Bonus wino points to whoever can name the winery that produced "The Scream" foil. Please discuss whatever.
PS: If you're in North Carolina, vote NO.
Early Morning Open Thread — Artsy Fartsy EditionPost + Comments (48)