Last week, I showed off one of my Australorp chicks. This week's pullet is a Rhode Island Red: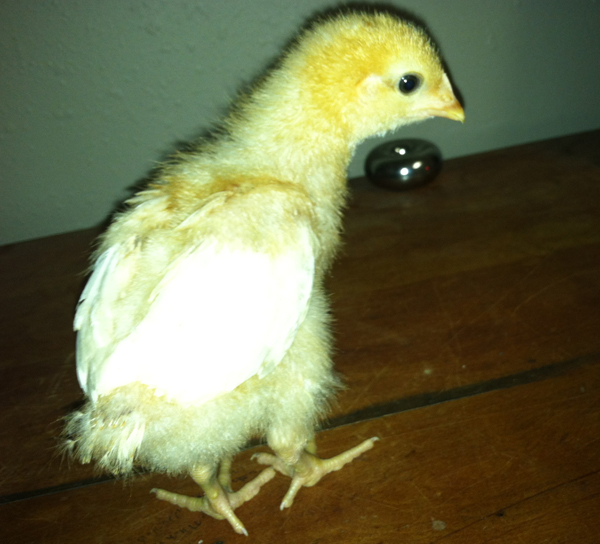 As you can see, she's sprouting tail feathers, and her wing feathers have developed sufficiently to allow her to briefly achieve liftoff.
In other news, incredibly, it turns out the late Andrew Breitbart really was the brains of his eponymous outfit. His lackeys continued their "Vetting the Bed"* series yesterday with a piece about how President Obama once scandalously colluded with Chicago Cardinal Bernardin to promote universal healthcare:
The law, had it passed, would have forced the state to enact a plan that, in the Orwellian words of the Chicago Tribune, "permits everyone in Illinois to obtain decent health care on a regular basis by 2002."
God knows we can't have that. (More here.)
Anyhoo, what are y'all up to this weekend?
*H/T: different-church-lady
[X-posted at
Rumproast
]
Up with the Chickens (Early Morning Open Thread)Post + Comments (52)