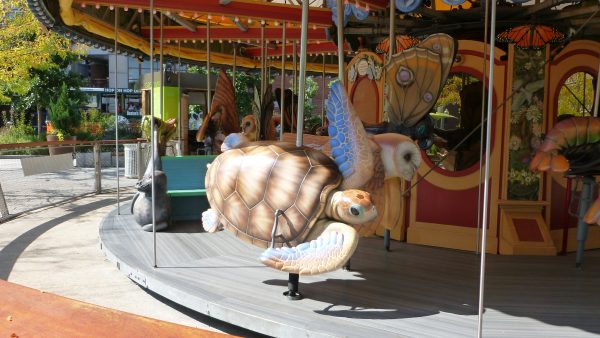 This is the carousel near the Rose Kennedy Greenway in Boston. It's suppose to be unique…I find it a bit creepy.
I'm planning on a writing group thread on Sunday – I've had a request to discuss NaNoWriMo and I'd also like to continue the topic of self-publishing.  Same bat-time, same bat-channel (here, 12:30 edt, 11:30 cdt, 10:30 mdt and 9:30 pdt).
On to the Denver meet-up. I need some help here – I thought I could take the time to put this together, but I really am swamped with work and I'm heading out of the country soon, so I don't think I can pull it together. I was looking at meeting on Thur 10/19 or Sun 10/22 at Rosita's, but I think for that to happen, someone else will have to take the reins. Email me (whats4dinnersolutions at live dot com) and let me know if you can, otherwise I'm afraid time is not on my side right now and I'll do a poor job of juggling all the pieces to make it happen.
Writing Group and Denver Meet-Up UpdatesPost + Comments (45)