Hurricane Joaquin is now a Cat 3, track still uncertain. Here's a spaghetti model from CNN: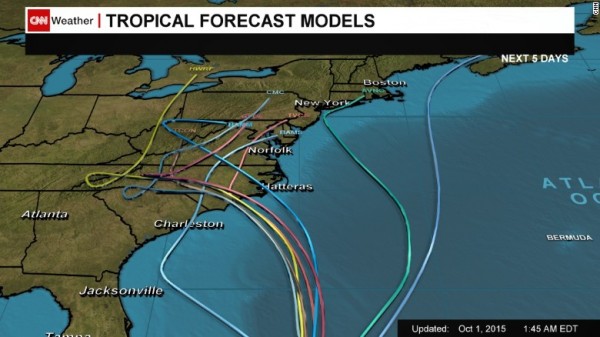 This seems like a good time to share favorite weather apps and sites. Yesterday, valued commenter Lee shared a link to the Plymouth State Weather Center site. Of course, the National Hurricane Center site is indispensable for storm watchers — as fine an example of our tax dollars put to good use as you'll find on the web.
I'm also partial to the Central Florida Hurricane Center site, which not only has maps and data but links to meteorology blogs, where disagreements over forecast models can get every bit as ugly as a firebagger-on-freeper flame-war.
For mobile radar, I can't praise MyRadar highly enough. It's available for free in both iOS and Android flavors, and you can choose the layers you want to display. Here's my iPhone screen with wind direction, clouds and radar: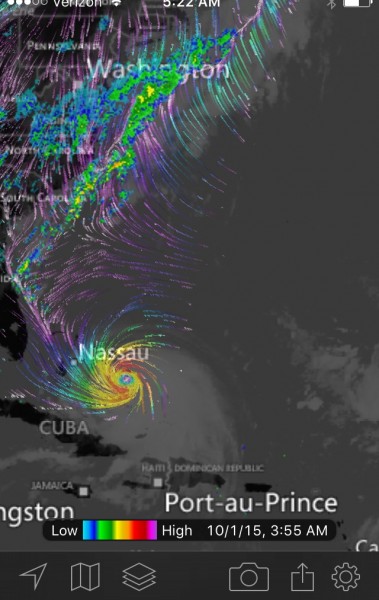 I picked a great time to drive from Florida to the Carolinas! What are your favorite weather apps and sites? Open thread!
PS: If you missed Cole's Vegas essay from late last night, do yourself a favor and read it now. It's so good I'm reluctant to post over it. But time marches on.