You may recall from last week that Trapped Lurker decided it was time to get a kitty.
This was him at the shelter – a friendly little thing, loving the pets he was getting.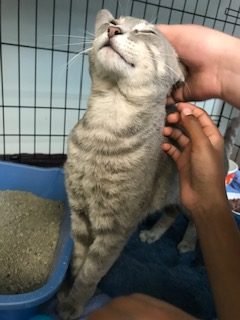 Here he is at home, maybe not too sure of himself: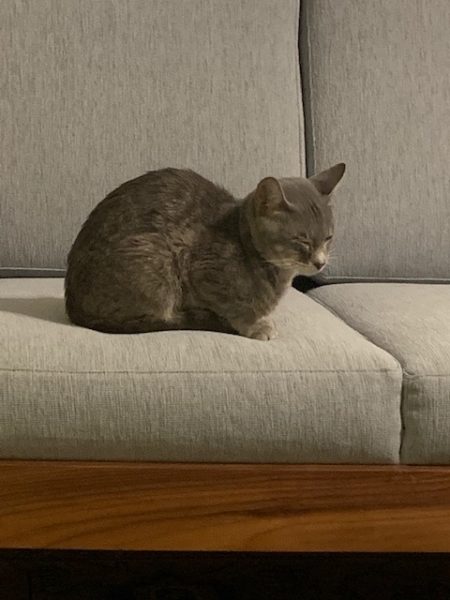 Looking a little nervous, but adorable: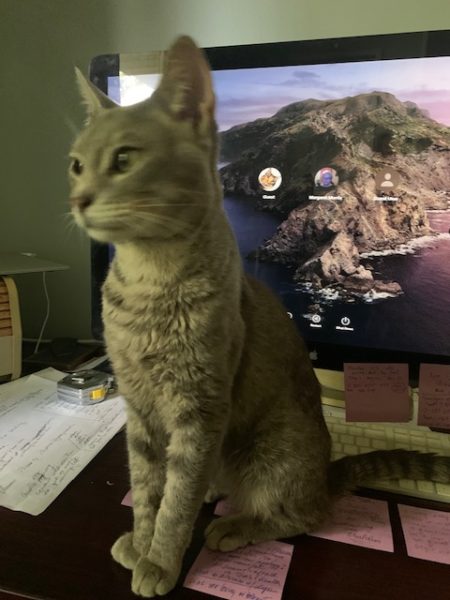 Things really can move fast with a new pet!
Trapped Lurker at 5:14 am
Well, kitty is here, and doing pretty well, as far as I can tell, though he hasn't eaten anything at all yet.
He has spent time hiding behind the books on the bottom bookshelf, walking all over my keyboard and watching me haughtily; from there he casually stepped down to my lap & stayed for awhile.
Last night he started out lying on my chest next my chin, then went back to hiding when I turned over & put out the light.
I thought I had a name all picked out, but it wasn't sticking. I guess I do need a few days to decide what his name really is.  Once that's decided I'll send some more pictures.
Trapped Lurker at 8:05 am
Please meet Henry Adams.  I think that's who he is.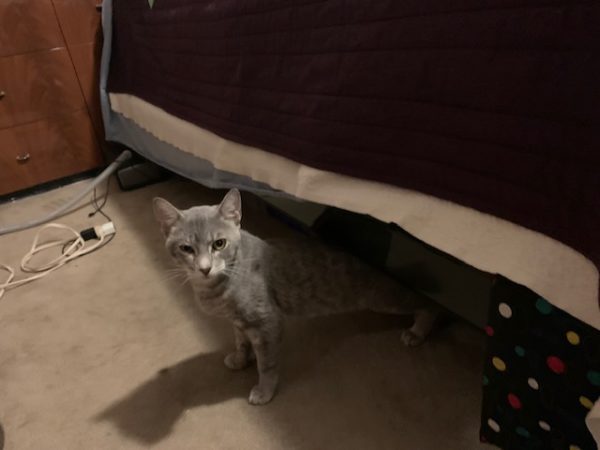 Trapped Lurker at 8:13 am
I've decided that he will be called Henry Adams (historian and grandson & great-grandson of US presidents). That seems to fit. He's friendly but also a little opinionated and stand-offish. Doesn't like his new bed at all, and so far is supremely uninterested in cat toys…he Is willing, however,  to hang out on my lap, though not unless it's his idea.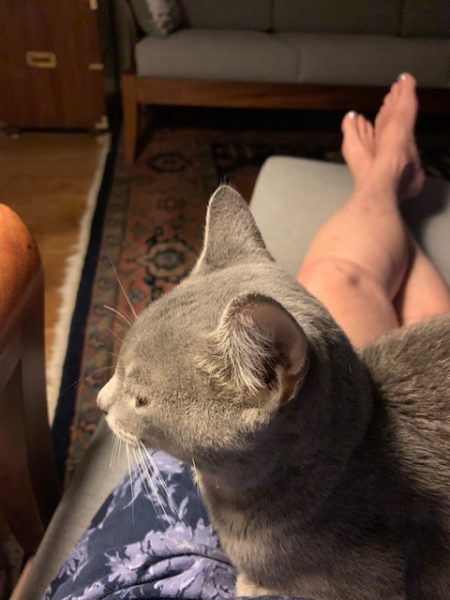 Thanks again to everybody for sharing this adventure with me!
*****
Pretty sure I would have called him Mouse.  So adorable!  ~WaterGirl