arrieve
Although I enjoyed San José more than I expected to, our program did include several excursions out of the city. These are some of the highlights.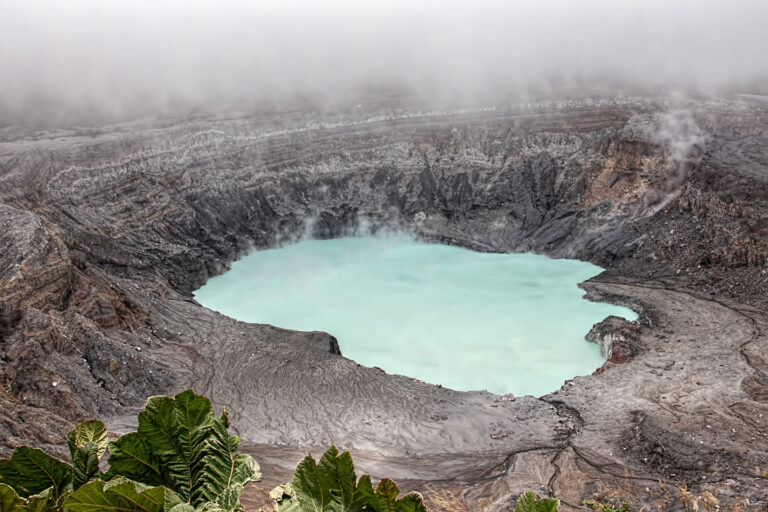 Costa Rica
This is Póas volcano, a mere thirty miles from the capital, famous for the (highly acidic) blue lagoon in the crater.
It's an active volcano, so visits are limited to twenty minutes and there are concrete shelters on the viewing platforms in case of an unexpected eruption. You also have to wear hard hats; each tour group got hats in a different color, so the trail from the visitors center to the volcano was a sea of reds and yellows and whites bobbing along through the trees. The last major eruption was in 2017, which closed the park for eighteen months, and some of the trails are still closed. You can see the effects of the acid rain from the gases that are still being emitted on the nearby landscape.
On The Road – arrieve – Sights around San JoséPost + Comments (25)