cope
The last adventure on our itinerary was a raft trip on the Colorado. Ironically, this would be our most leisurely and tranquil outing of all. Because the section we floated is fairly flat and river volume in July is low, there were no death-defying rapids, no ten foot standing waves, no killer mid-rapid boulders to worry about. We slathered on the sunscreen, got into our respective craft and let the river take it where it chose.
This is the replacement picture from the Thursday post, but it's too pretty not to include where everyone will see it, so I am sneaking it in here, too.  ~WG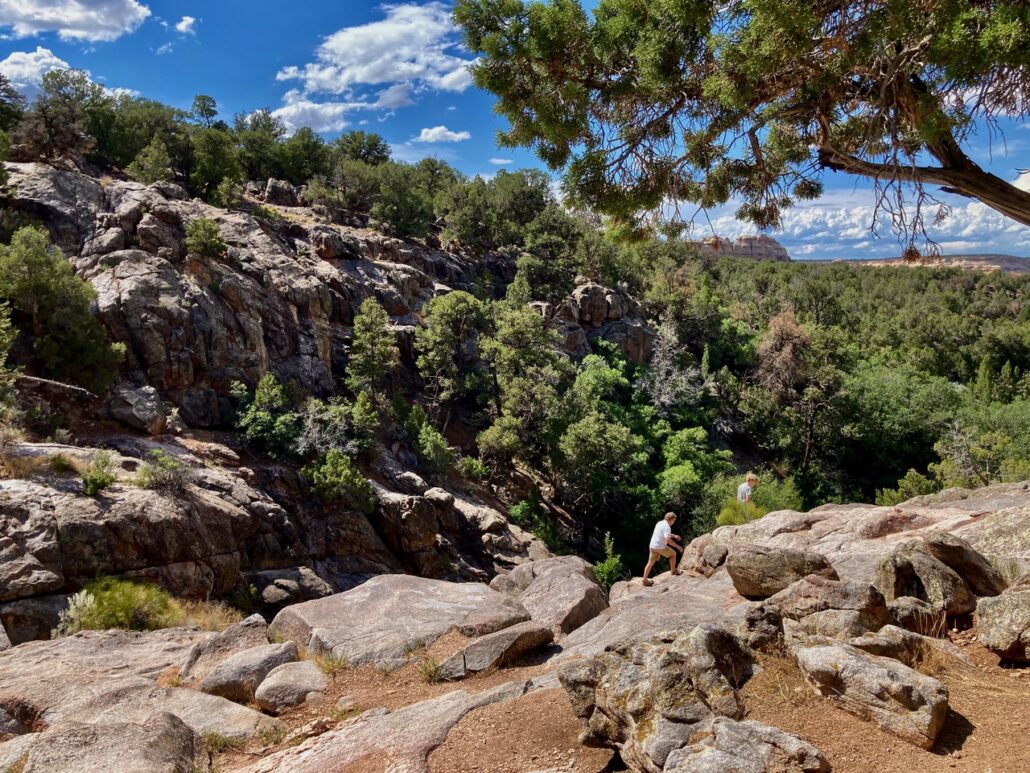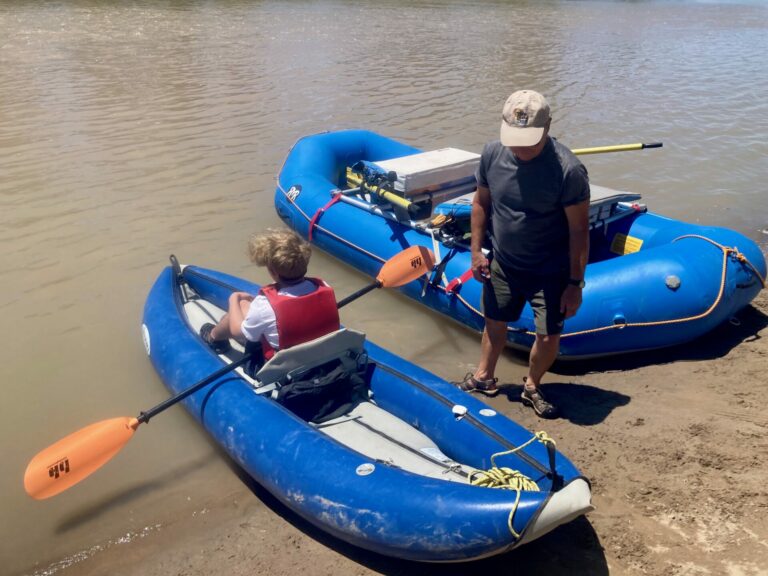 Riverbend Park
We put in at Riverbend Park in Pallisade, a few miles upstream from Grand Junction. My brother-in-law owns the raft above and the blue inflatable kayak know as a "duckie" was borrowed from a friend. A yellow duckie belonging to one of my brothers was the third vessel of our flotilla. Besides myself, the cast of characters included both my brothers, my brother-in-law and my grandson.
On The Road – cope – Grand Junction and Beyond, Part VIPost + Comments (12)