This morning we have a set of great Christmas pics from cope!  (Thought I had better belatedly clarify since apparently "cope" doesn't necessarily jump out as a nym!)
My stepdad took lots and lots of pictures when we were growing up.  He only took slides, though, so after a single viewing, they pretty much disappeared into a closet.  Over the past couple of years, I took it upon myself to scan all his slides and turn them into digital slideshows complete with opening and closing credits and accompanying songs of the period.  Some of the slides were, after more than fifty years, in sad shape and my scanning and editing software could only do so much but there you go.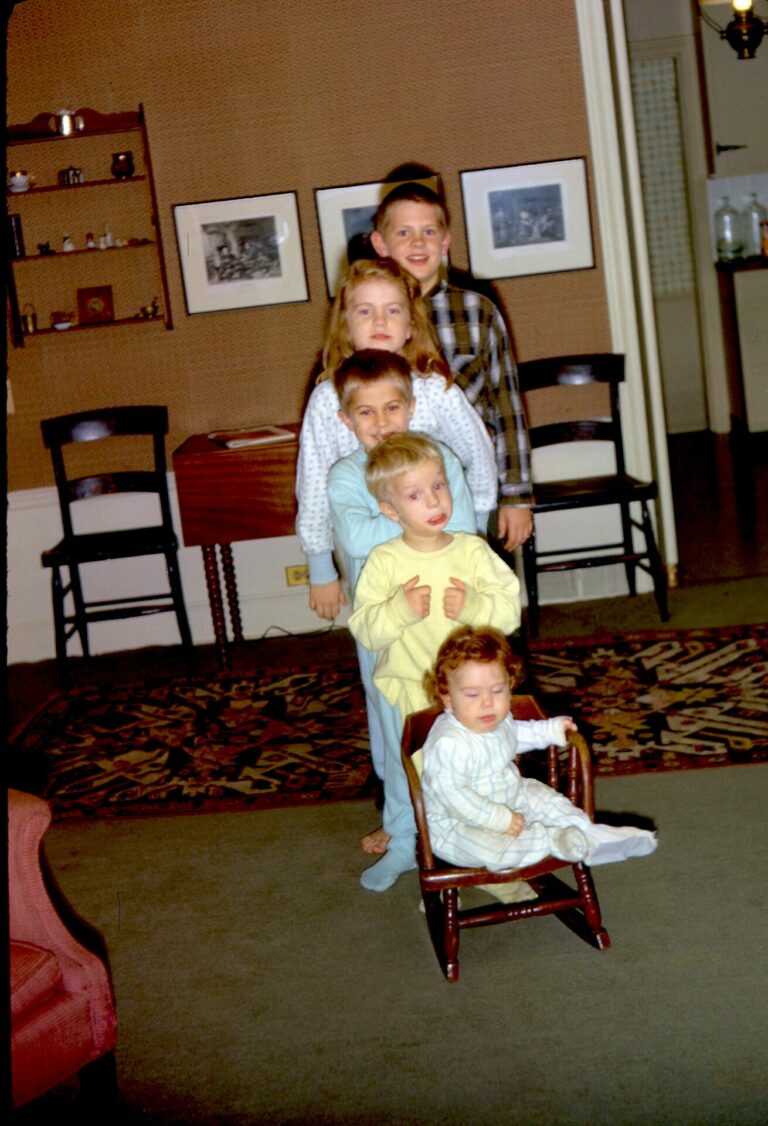 Northbook, Illinois
This is my cohort, my brothers and sisters in arms. I am the oldest. As I keep blathering about, my wife and I are moving back to Colorado after thirty three years in Florida.  The five of us will all be living within fifteen minutes of each other. That small rocking chair is already packed up, ready to go.