SkyBluePink
I live in a little cove in the foothills of North Carolina, nestled by woods and nearly surrounded by small mountains in the distance.
No matter the weather, everyday is a new sight, whether changing leaves, mists, new greens of spring, stormy days, and my favorite – snow!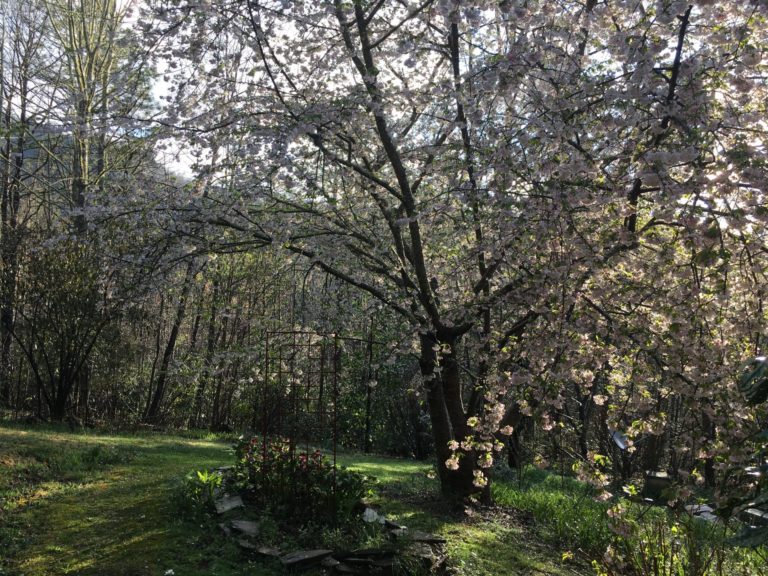 out back
The flowering cherry puts on a show every year. The Bee Chorus sings as you walk by in early spring.  And then the fallen light pink blossoms carpet the ground in color.
On The Road – SkyBluePink – Election Respite, The Magic of Trees EditionPost + Comments (25)