Benw
Lead, South Dakota, hosts the Sanford Underground Research Facility (SURF) which is located in the Homestake Mine, a gold mine which closed in 2002 and was converted into a physics research facility. I was lucky enough to visit SURF in August 2022, although I didn't get to go down to the research level, around 4850 feet underground.
Lead, and the more famous nearby town of Deadwood, are very touristy, with a "casino" in just about every building (generally this means a few slot machines scattered around whatever else the building is really for). But there are also some spectacular trails if you don't mind the hills!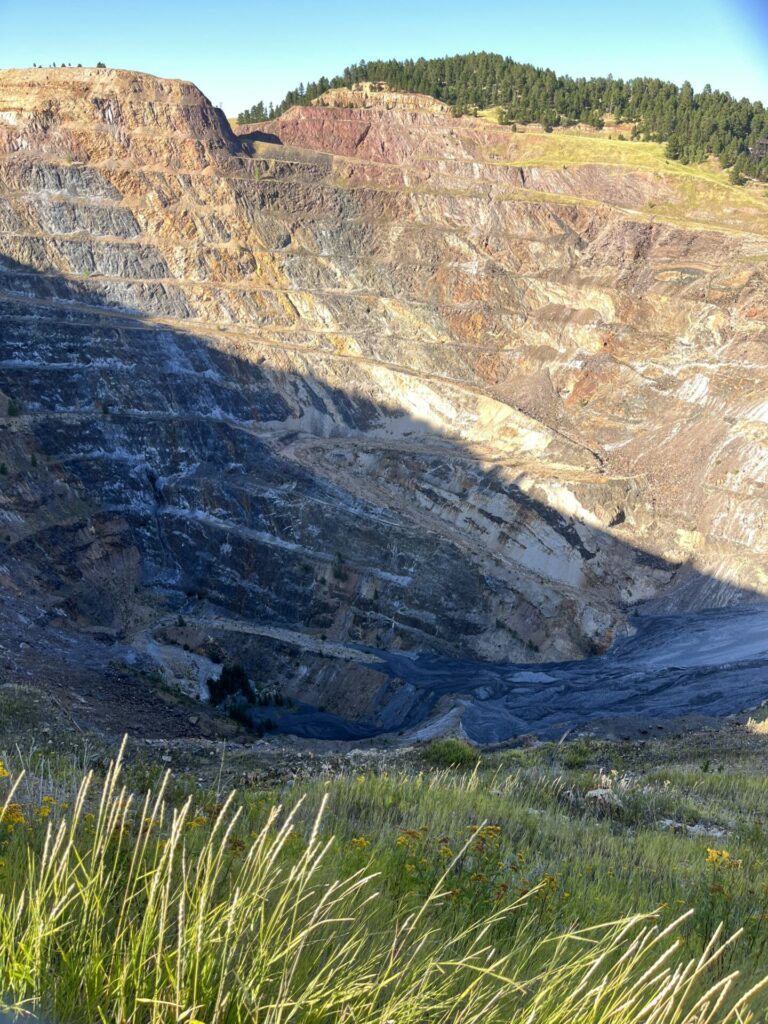 Lead, South Dakota
August 30, 2022
The original Homestake Mine cut. It's hard to show just how massive the hole is. The mining company eventually found expanding the cut too expensive so they sunk two huge shafts, the Yates and the Ross shafts, each around 5000 feet deep.