Albatrossity starts us off with baby birds, and then we head to Kenya with way2blue for the rest of the week!
Albatrossity
Summertime is the season for seeing baby birds, whether as begging fledglings or as fully-flighted awkward adolescents. So I'm gonna devote the next couple of posts to these newbies, with pics of younger birds (technically called hatch-year birds) juxtaposed with adults of the same species. There are lots of ways to tell them apart, even for species that are not very colorful. But you need to pay attention to subtle colors and patterns on the feathers, as well as bill (and sometimes iris) colors and patterns. I understand that this level of detail might not be for everybody, but at least you get to see twice as many birds this week!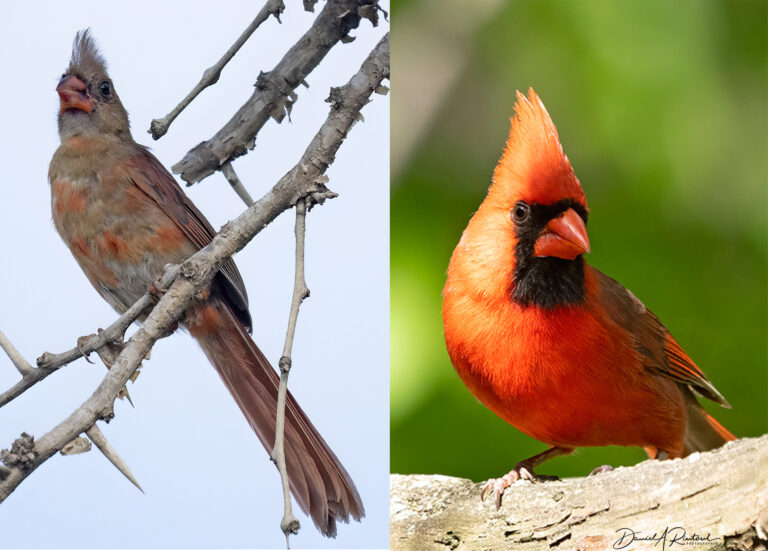 Near Manhattan KS
August 26, 2022
First up is one of the most familiar birds in North America, the Northern Cardinal (Cardinalis cardinalis). Young cardinals are abundant in my neighborhood in the late summer, and perhaps in yours as well. In this image (and all the others in this post) the hatch-year bird will be on the left, and the adult on the right. This young cardinal is a male, based on the hints of red plumage coming in on the juvenile brown body plumage. The other clue that this is a youngster is the bill. Baby cardinals have "dusky" bills that slowly turn red; you can still see dusky patches on this bird's bill.
On The Road – Albatrossity – Summertime and Baby Birds in Flyover CountryPost + Comments (19)