Good morning, everybody,
A solid Thanks to TaMara for the past two days, I'm still off-kilter, but I expect my laptop repair Thursday so the end is in sight!
Another day, more pics from previous mushroom hunts.
Enjoy, I'll try to answer questions previous and new.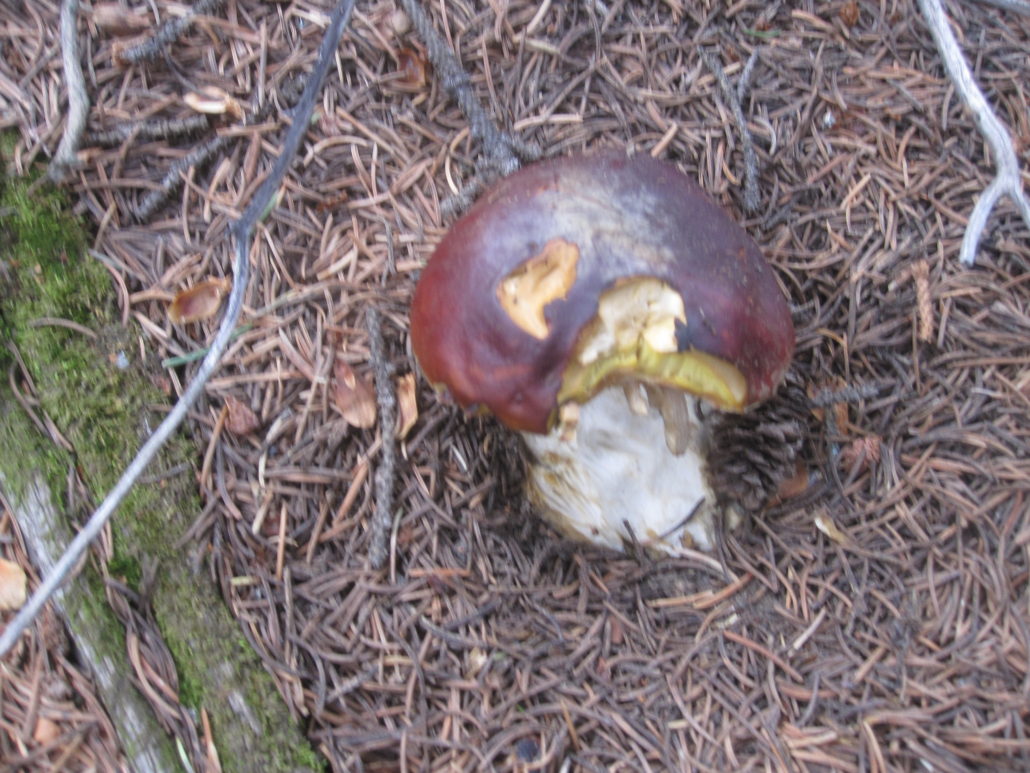 Chipmunk damage, but also an older bolete – note the yellow gunk. I think of it like crab/lobster goo – you CAN eat it, and I'm sure someone considers it a delicacy, but it's trash as far as I'm concerned. I scrape the red caps clean of that yellow crap.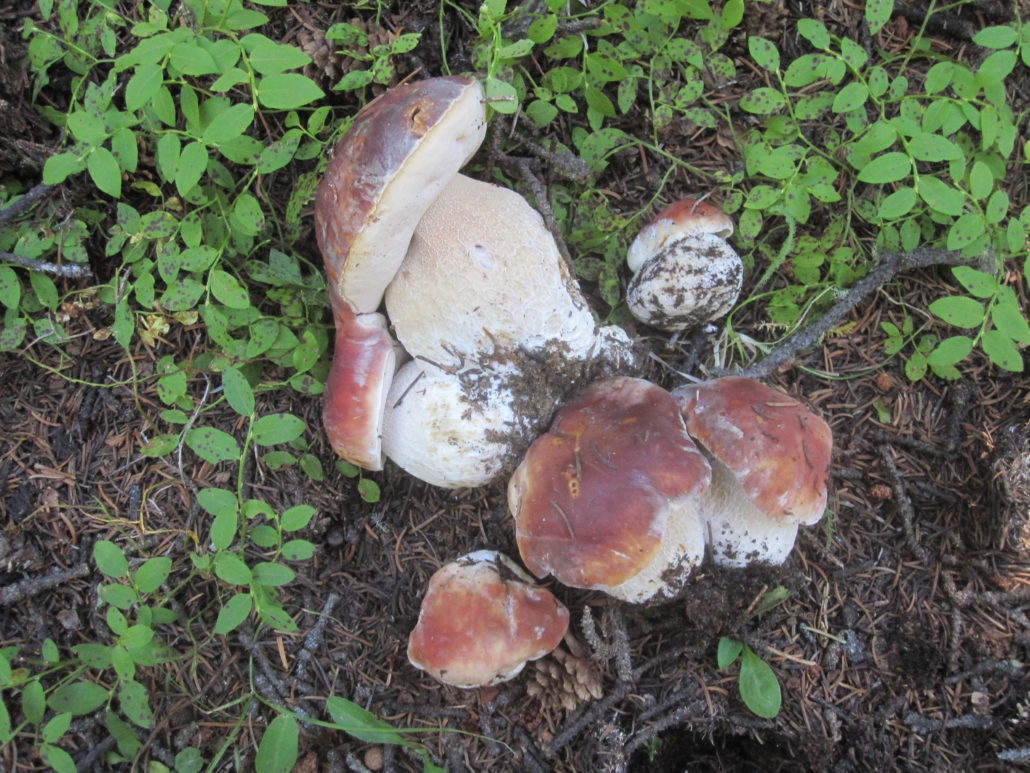 An awesome cluster-find. When folks ask "why king boletes?", I smile and explain: "it's like a gold rush – you make a find, collect it, and then as you're getting up, you see another cluster even better than you just found and then as you scurry over to claim and harvest it, you see three more."
This is exemplary, close to 5 pounds fresh. I failed to be as precise as I am now as you can see by the cloggy-dirt at the base of the bigger pair.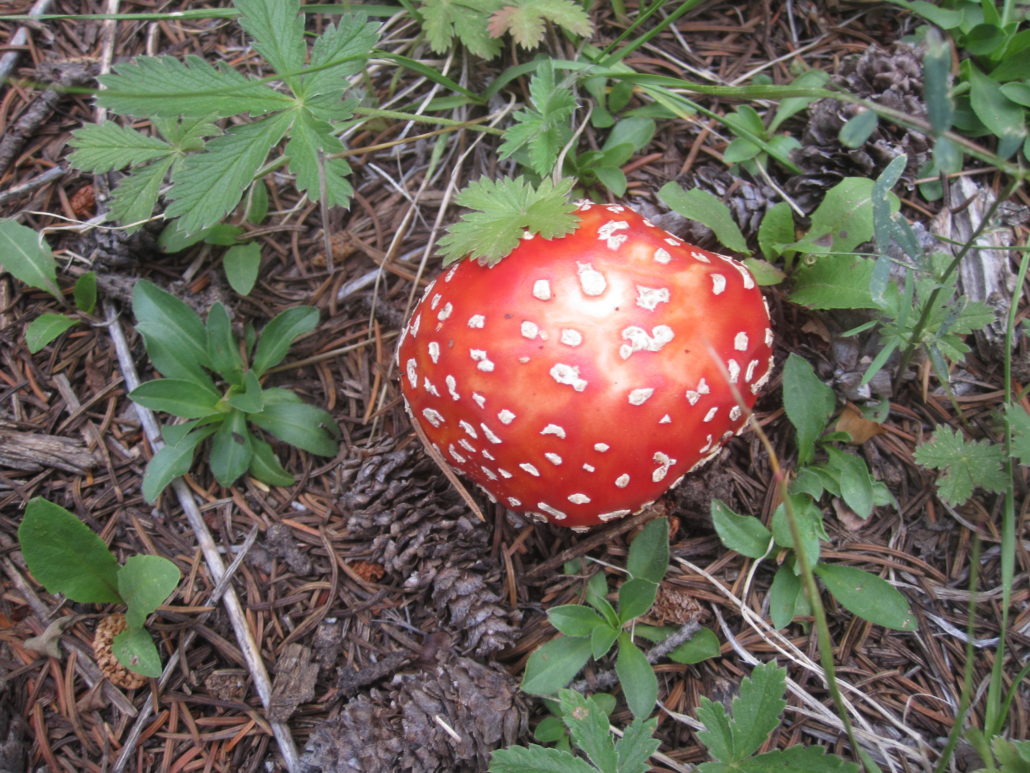 An Amanita Muscaria, quite gorgeous.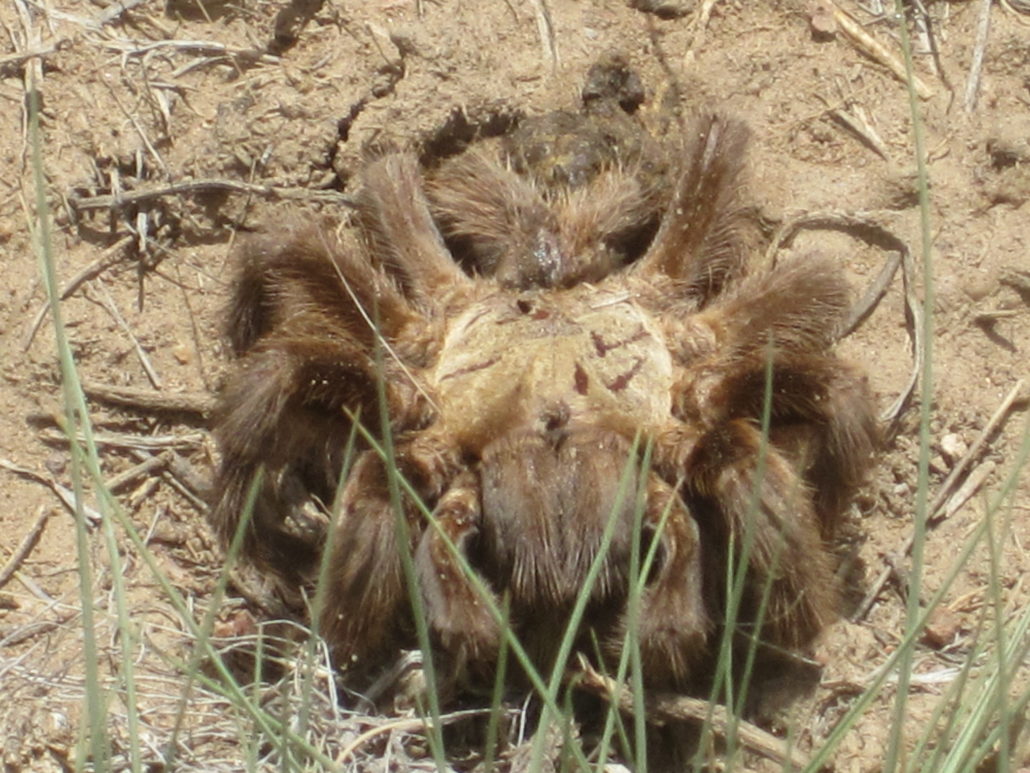 This was from my yard in June 2010. We had this amazing tarantula living on our property. Each September you'd see them marching back to their burrows to overwinter.  Amazing lifeforms.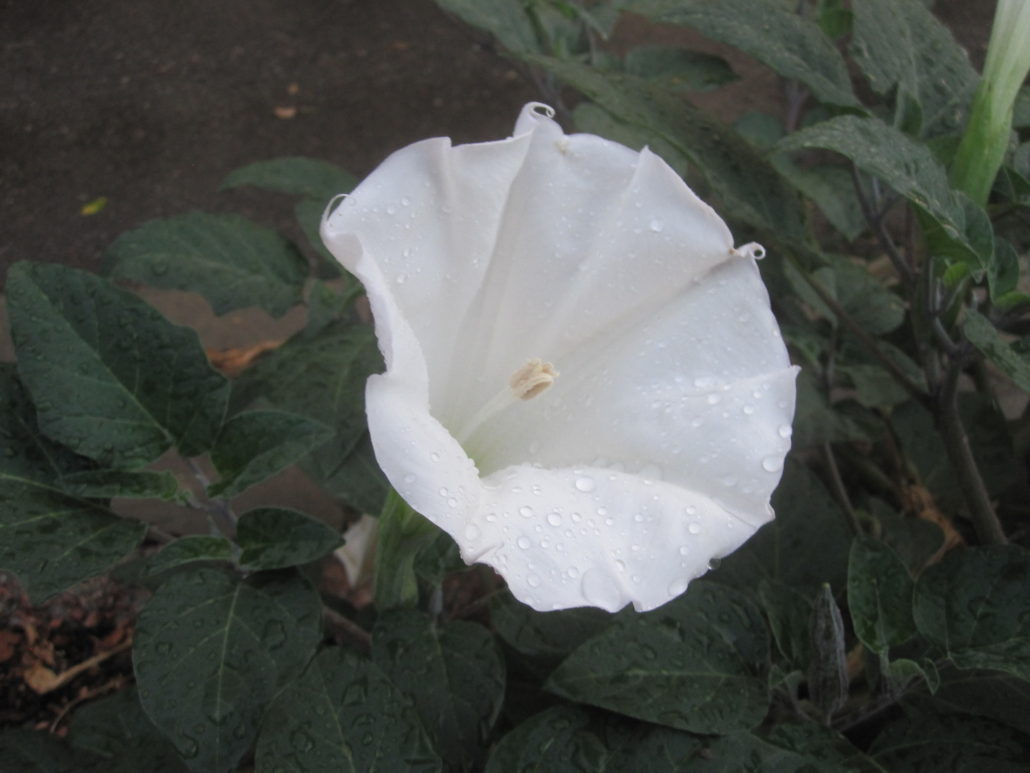 So we had a "volunteer" from a house a block or so away take up in the front yard next to the road in an empty spot where a fruit tree had failed. I let this plant grow and it was an amazing thing. Once it flowered I could identify it – Jimsonweed, or as I knew it, datura.
I never used it, but the flower was amazing. It would open at dusk and expire the next morning. The opening was a wonder of nature – the stalk would shake and tremor and the petals would unfurl a bit, then a pause (as, I imagined, more liquid was pumped into chambers and tubes). You could HEAR it. An amazing thing and I'll try to dig up some video with audio to share.
Have a great day, everybody.