way2blue
We finished our multi-day hike at the Tsavo East Gate on July 29th [see previous OTR saga], climbed in the field vehicle and headed back to camp.  Dinner was turkey (!) with all the fixings and cake for dessert (also!!).  An early rise the next morning for our drive to Malindi.  Driving out, the landscape shifted from open land, to small huts, to small farms, to villages, solar panels…  Graceful women in lovely colorful skirts walking along the side of the road to fetch water, with yellow, 5-gallon containers balanced on their heads (~40 lbs when full).  
We had a light breakfast in a small cafe in Malindi while the other hikers got PCR tests for their flight home.  From Malindi we flew east to Manda Island of the Lamu Archipelago in the Indian Ocean off the northern Kenyan coast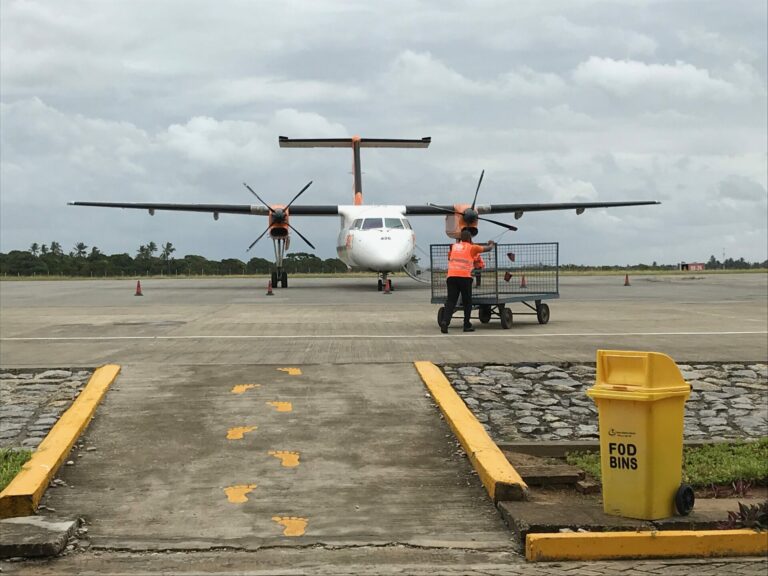 MALINDI AIRPORT, KENYA.
Luggage cart heads out to collect bags for disembarking passengers before we board our plane.
On The Road – way2blue – Lamu, Kenya in 2021Post + Comments (12)