Soonergrunt and I saw this at about the same time*, but here's that survivor of adversity Josh Romney commenting on the nature and character of the President of the United States (via TPM):
"I don't know if you guys saw the debate last week," Josh Romney said, as the crowd cheered and applauded. "I take a lot of pride in that, because — I don't know if you noticed, but I was — me and my brothers were responsible for my dad doing so well…

"So as a father, he learned how to debate an obstinate child. We had a lot of fun, we had a lot of fun watching the debate."
Seriously, once again I find myself in the odd position of wanting to thank a member of the opposing team.  Really, Josh, I appreciate this insight, this glimpse inside the real views of Team Romney.
The President of the United States — the one who steered the country through the worst economic crisis since the Great Depression, the one who passed the most significant health care reform in two generations, the one who saved the auto industry (in which your own family once took pride, as I recall), the one who steered a very delicate course that ended with the fall of more than one dictator and the transformation of autocratic Arab regimes into something much closer to one their own people recognize as legitimate, the guy who got Bin Laden and all the rest — that great American is to you "an obstinate child."
Really?
Oh — and I forgot to mention.  That president, our president, your president, like it or not, happens to be the first African-American to hold that office, which among many other things means he has to deal with a level of identity pressure unlike anything a born-rich, never-has-to-wonder-about-your-children's-children's-material-well-being guy like yourself.  And with all of that you're going to call that man "an obstinate child."  Just a brat arguing with Daddy-knows-best at the dinner table.  A servant, perhaps, a member of the lower orders, who should, by rights, know his place?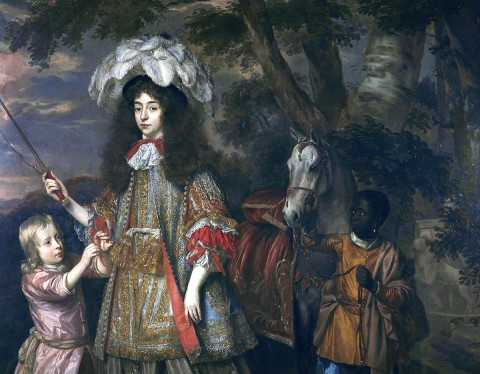 As I said, the word you are looking for is "boy."  Really, you just said it.
IOW:  we approach asymptotically the point at which the entire GOP shouts as one: Ni-CLANG!
Oh. One more thing. Again, thanks Josh.  A significant portion of your dad's polling boost has come from increased enthusiasm on your side, and a depressed drop on ours.  Stuff like this makes me and mine take notice, and it only does us good when you stir the pot this way.
Speaking out of snark for just one minute, despite all the evidence to date, Josh Romney's remark reminds me once again that there is simply no bottom over there — no reservoir of shame nor self awareness that can puncture the single conviction that I can be sure the Romney clan possesses:  that theirs is the divine right to rule.  Such faith is, of course, singularly disqualifying its possessors from the reward they seek.
Let us make it so.
*Soonergrunt twittered on it first, but I got to Starbucks WiFi before he did, so there!
.Image: Jan Mitjans, Portrait of Maria of Orange with Hendrik van Zuijlestein and a servant,  c. 1665
I Believe The Word You're Looking For Is "Boy."Post + Comments (163)