Nothing like discovering you've been indicted on 31 37* counts of various national security law violations (including, apparently, sharing military secrets with any car dealer from Grosse Pointe willing to cough up the Bedminster entry fee**) and then losing two of your top lawyers–the ones who just took the "Yup. He's going to be indicted" meeting with the DoJ):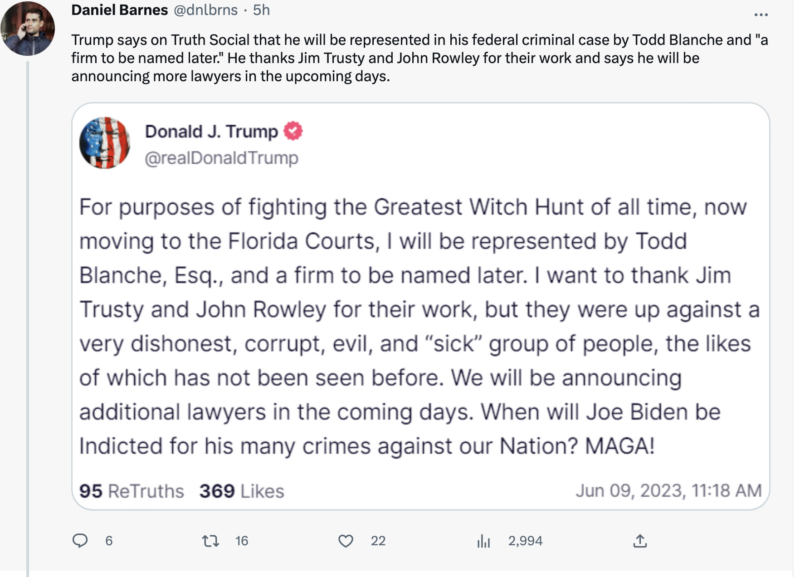 "A firm to be named later" is simply perfection. It's kind of like trading an MLB starter for a bag of snacks and a minor league utility infielder with a noodle arm.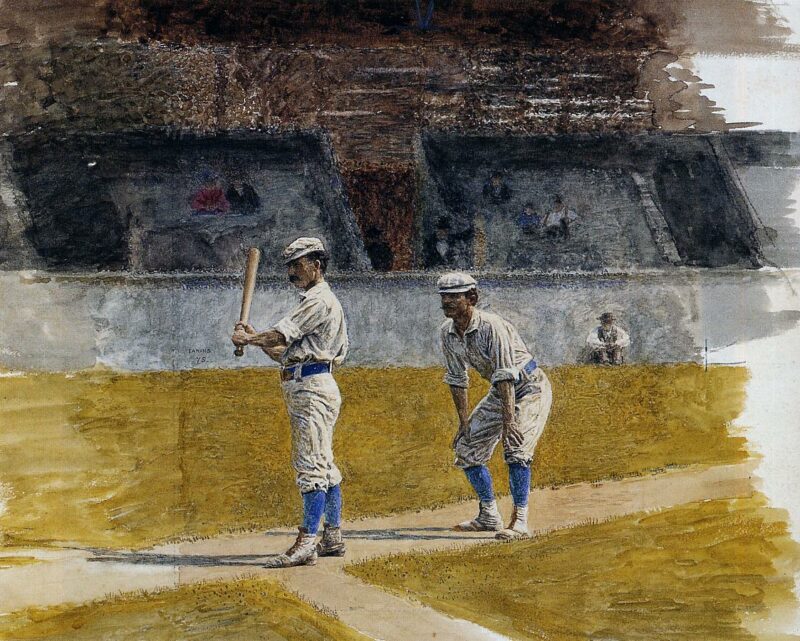 I'll repeat here advice I gave yesterday on social media, free, gratis, and for nothing:  any Florida-licensed attorney considering taking on this client needs to get paid up front for the estimate (with a generous contingency) of what it'll take to work from indictment to verdict.
Even if the money's coming from Trump's PAC, would you want to bet on his honoring any invoice presented after a conviction?
Anyway–there's a long road ahead and there are no sure things except for Box Hoax in the fourth at an upstate track where the local wise guys have taken an interest. So we have to take our schadenfreude when it's offered, right?
This thread is as open as the 24-hour Denny's in Sparks, Nevada.
**Might be hyperbole. Might not. Impossible to tell with this guy.
Image: Thomas Eakins, Baseball players practicing, 1875.