Thanks to everyone who donated, and, as promised, the first of pet pics. Our first contestant in "THE WHORING OUT OF COLE'S ANIMALS" is, of course, the camera hog, Thurston: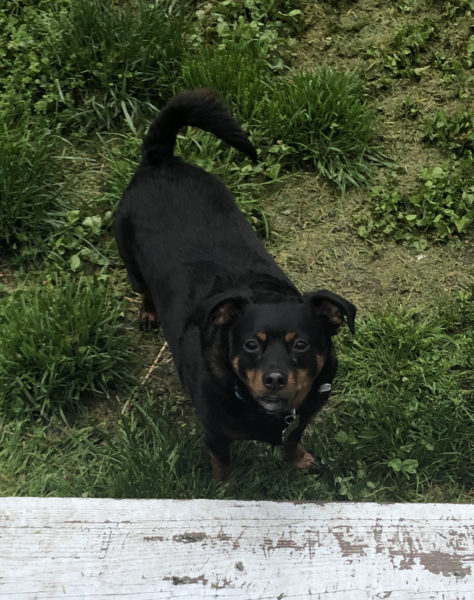 Lily is too comfortable under my desk to disturb, Steve has fucked off somewhere in the yard to stalk things, and Rosie hates me, so the easiest picture to get was Thurston. And, in fairness, summer is Thurston's time to shine since he is such a shitty lapdog, but he is omnipresent when there is any activity outdoors.
And I am not saying that to be mean. He is just a horrible lapdog. He fidgets, he squirms, he's denser than a medicine ball and puts off enough heat to service a small army base, any time he hears something he launches himself from my lap invariably kicking me in the nuts and scaring everyone in the god damned room, and on and on. But the summer is his time, because any time you are in the yard HE IS THERE. DOING THINGS. WATCHING YOU DO THINGS. GETTING IN THE WAY OF YOU DOING THINGS. SNIFFING THINGS. ROLLING IN THINGS. BARKING AT THINGS. DIGGING INTO WHAT YOU JUST PLANTED. The world is his fucking oyster from April to October.
Some bonus pics of the yard: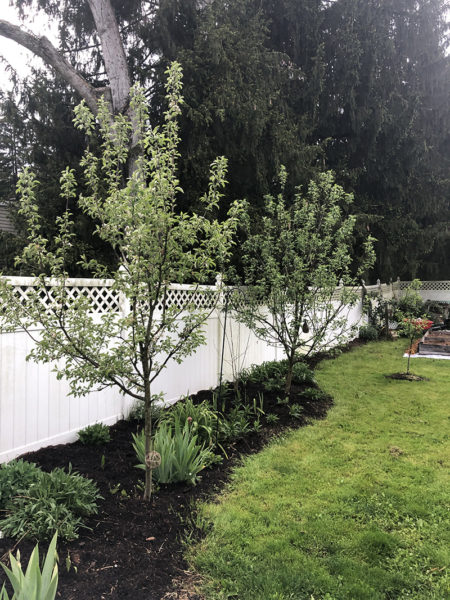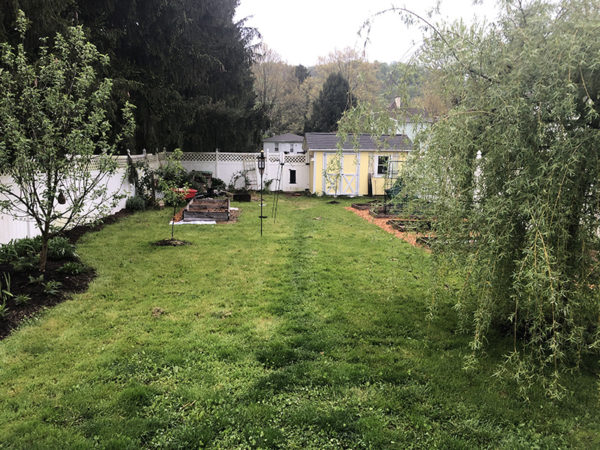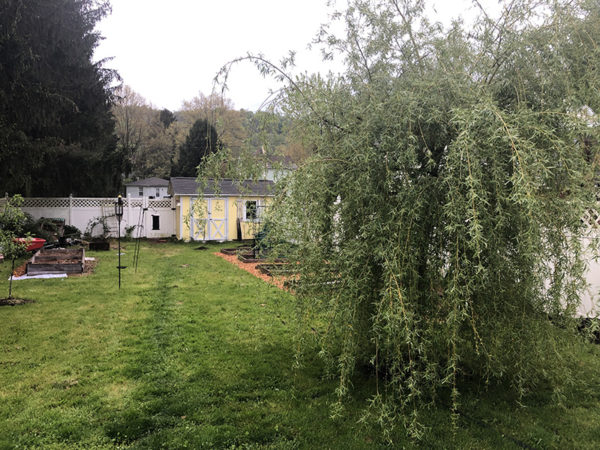 This summer is going to be an easy one- we are putting in the path, putting another coat of paint on the shed, and another coat on the deck. Other than that, not much to do but relax under the pergola. As you can see from the middle picture, Thurston was even kind enough to map out a desire path for the walkway.