Masha Gessen knows from vicious fascist dictators.  Here's what she has to say under the headline "Autocracy: Rules for Survival":
I have lived in autocracies most of my life, and have spent much of my career writing about Vladimir Putin's Russia. I have learned a few rules for surviving in an autocracy and salvaging your sanity and self-respect. It might be worth considering them now:

Rule #1: Believe the autocrat. He means what he says….

Rule #2: Do not be taken in by small signs of normality.…

[See Betty's post below]

Rule #3: Institutions will not save you….

Rule #4: Be outraged…

Rule #5: Don't make compromises…

Rule #6: Remember the future….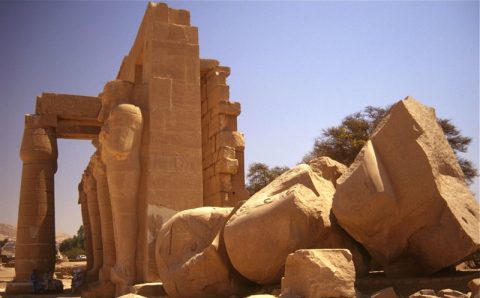 This is one of those read-the-whole-thing deals.  Masha has lived what she's talking about here.  I have had the good fortune to spend some evenings talking with her, and she is at once one of the sharpest, most un-bull-shit-able political thinkers I know and among the most courageous people I've ever met.
If you don't have time, or, like me, have only a finite tolerance for looking straight at the beast looking back at us, here's the short form, as stated in Rule 4:
If you follow Rule #1 and believe what the autocrat-elect is saying, you will not be surprised. But in the face of the impulse to normalize, it is essential to maintain one's capacity for shock. This will lead people to call you unreasonable and hysterical, and to accuse you of overreacting. It is no fun to be the only hysterical person in the room. Prepare yourself.
That leads to the logic of Rule 6:
Nothing lasts forever. Donald Trump certainly will not, and Trumpism, to the extent that it is centered on Trump's persona, will not either. Failure to imagine the future may have lost the Democrats this election. They offered no vision of the future to counterbalance Trump's all-too-familiar white-populist vision of an imaginary past. They had also long ignored the strange and outdated institutions of American democracy that call out for reform—like the electoral college, which has now cost the Democratic Party two elections in which Republicans won with the minority of the popular vote. That should not be normal. But resistance—stubborn, uncompromising, outraged—should be.
I expect we will lose most battles for years to come. Perhaps all of them.  ETA: Fuck that noise.  The comments below decrying defeatism are right.  We're going to win a bunch.  Not everything, and people will get hurt, badly.  But Republicans are already over reaching.  They're fuck-ups and we'll be able to take advantage of the openings they provide.  See this from David Cole for a little hope.  Which is why I keep coming back to Masha's conclusion — say no, and keep on saying it — and see it as a pocket-guide-for-the-perplexed.
I've more to say, as I think towards what specific forms my resistance may take, but none of that's really formed yet, beyond giving some money to some of the most obvious targets.  More later.  In the meantime, what Gessen says:  Trump will not last forever, and resistance is many things — but not futile.
Image: the Ozymandias Colossus — Raames II, mistakenly identified as the mythical king Ozymandias.  This ruin inspired Percy Bysshe Shelly to write this.
Listen To Someone Who Knows Something About The Shitgibbon's MentorPost + Comments (55)