Our Maggie Haberman is not the only reporter at the Grey Lady to use the framing of facts to create crap journalism. Kevin Carey writes on higher education from time to time at The New York Times, and in his latest he describes a new move to show which choices of majors are the most lucrative in order to deter students taking on debt for frivolities like…wait for it…social work.
Here is the lede, the nut graf and the first sentences of the body of the piece:
The Department of Education on Tuesday released detailed information showing the average amount of debt incurred by graduates of different academic programs at each college in America. This focus on programs, rather than institutions as a whole, is gaining favor among political leaders and could have far-reaching effects.

With anxiety about student debt soaring — the billionaire Robert F. Smith made headlines last weekend with his surprise promise to pay off the debts of Morehouse College's 2019 graduating class — the program-level information has the potential to alter how colleges are funded, regulated and understood by consumers in the marketplace.

The new, more detailed debt information was created in response to an executive order issued in March by President Trump.

Other lawmakers have called for similar approaches. In February, Senator Lamar Alexander of Tennessee, chairman of the Senate Education Committee and a former university president, gave a

speech

outlining his plans to revise the federal Higher Education Act.
There's a lot of fig leafs within that second paragraph. "Has the potential" does a lot of work, and "consumers in the marketplace" accepts a whole conception of higher ed., that is, to put it most kindly, in dispute.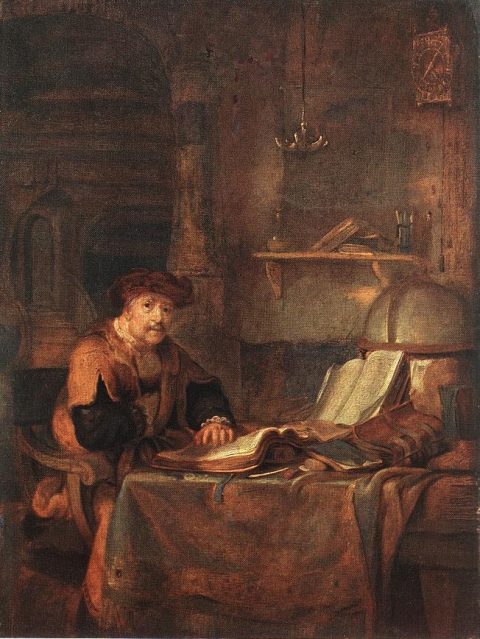 But there's more than merely a boatload of unexamined assumptions within the piece to raise concerns.  Here, Carey clearly lays out what he thinks the story is emerging from the facts (not in dispute) that people are collecting information about income and majors (not in fact a new thing) and are doing so in the context of a phenomenon, college debt, that has economic, social, and political implications.
Carey's story is that more data will enable policymakers and would be students to tailor decisions about money in the most efficient manner; more information will lead to better approaches to what slices of higher education gets funded and by whom.
Carey does hint that there might be something else going on around the undisputed facts (this information is being gathered and politicians are making choices):
There are still many disagreements and details to resolve. The Trump approach relies on the idea that if students have better information, choices in the higher education market will be enough to ensure quality. But there is little evidence to support this view. Even with program data, students will still be vulnerable to the deceptive marketing and aggressive sales tactics that remain widespread in the for-profit college industry.

The measures matter, too. Mr. Alexander's plan is to evaluate programs based on loan repayment rates. But it isn't known whether those rates are a good measure of program quality. The Obama method of comparing debt levels to student earnings, by contrast, was so accurate that many colleges pre-emptively shut down their low-performing programs before the sanctions were even applied. Education Secretary Betsy DeVos is now working to repeal those regulations.
Of note: these two paragraphs are numbers 17 and 18 of 20 in this piece.  Now go back up to the opening passage above: the two measures he cites as evidence for this new move to apply data to college major choice are those he here decries as likely to be ineffective, at best: Trump's executive order, which relies on, inter alia, the market behavior of for-profit colleges, and Senator Alexander's, which replaces a (Carey-attested) effective Obama policy with one that reeks of bullshit.
Again: I'm not arguing with Carey's facts. I'm quite sure that if I re-reported this piece, it would check out.  But only children and John Chait (see the GoS link re Haberman above) believe that journalism is merely the accumulation of stacks of facts like pebbles in a cairn.  The order in which a reporter lays out those facts; the qualifiers and modifiers employed; and above all, the explicit choices made about which facts to emphasize (the lede!) and which to bury (paragraph 17) construct a never-neutral account of reality. Every story is shaped thusly, and it can be done well, clumsily, and, often maliciously — whether that malign outcome is intended or not.
And so it is here: it would seem to me that the story is the Trump and GOP allies are continuing to use bad or at best untested criteria to emphasize technical education at the expense of not just of the liberal arts' ideal of students equipped for civic and moral reasoning — but of anything that bears on social life as well, all those low-paying jobs (social work!) that do not serve the machine.
More, this version of the story fits with another, larger story: the way the Trump administration and the GOP are pursuing a broad, government-and-society-wide attack on institutions and government policies that have a conception of society large than the nuclear family. The use of selectively acquired or deployed data to undermine, say, social work (hey–it's his example, not mine!) is not a neutral assessment of the economic value of this program or that.
There's a lot to be argued about the liberal arts, of course, and some academic disciplines and individual departments do indeed go off the rails on occasion — no argument there.  But the point I'm making here is that Carey had a choice about how to construct his story, and he decided to present it as another advance of a data-driven approach to life, and not at least highlight in his opening the gap between the rhetoric (data! economic efficiency!) and the actual measures being offered to address the alleged problem. A better edited newspaper might have caught some of this.
TL:DR Framing matters. And in this case, the choice of frame glosses a set of pre-existing beliefs never clearly stated or interrogated, while burying the actual news of more GOP taking advantage of a crisis (student debt) to achieve other goals (fucking higher ed)(..  It's bad journalism, in other words, not because it's wrong or even because it points to stuff I don't like, but because it makes it harder, not easier, to understand what its facts actually mean on the ground.
Image: Gerbrand van der Eeckhout, Scholar with his Books, before 1674.