I wanted to start your week off right with another batch of photos. So here we go.
Satby sent these from South Bend: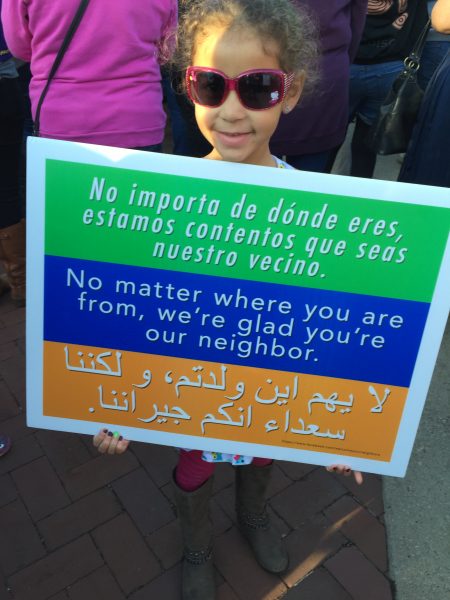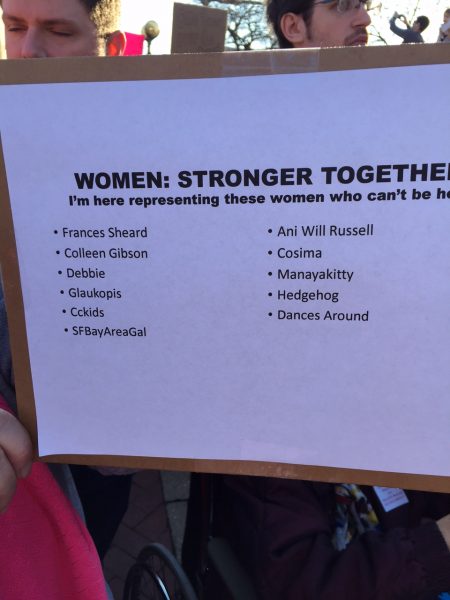 two special photos I wanted to share. The first sign was held by the youngest girl in a family and the other was my own, representing the people who couldn't get out to march today.  It was a great, diverse crowd and spirits were high.
From Aaron – 10K+ in Reno: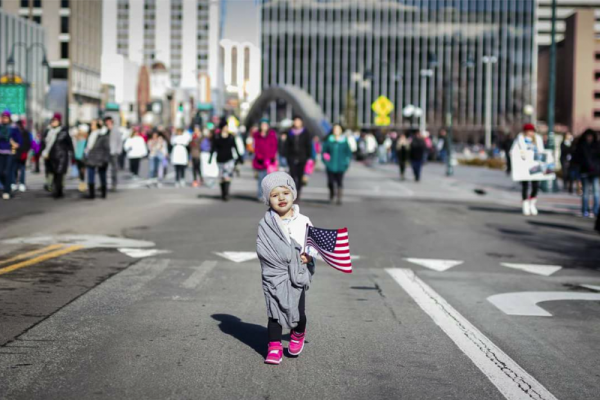 First time emailer.  First time marcher.  My wife and two daughters joined friends, family and 10K+ others this morning.  

News coverage here

.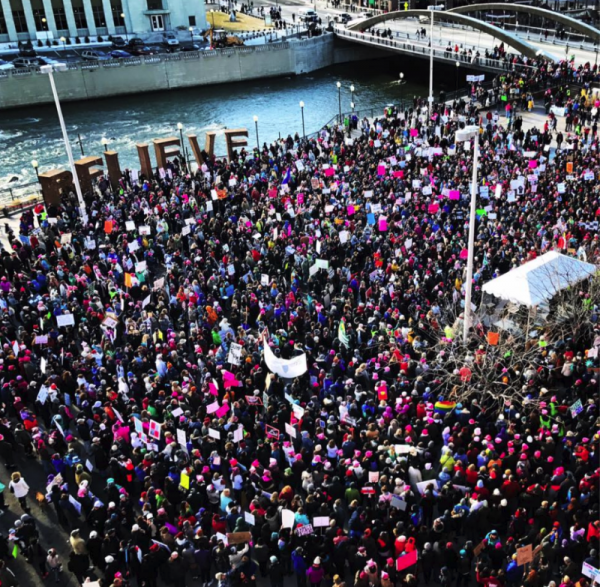 Mingobat (f/k/a Karen in GA):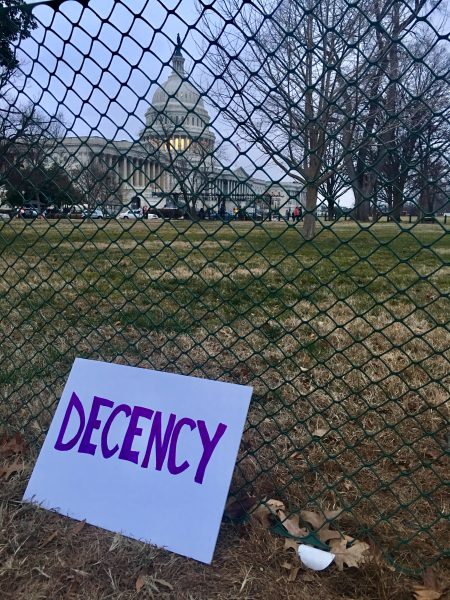 Walking back to the bus this evening after the march in DC, I saw this discarded sign:  decency on the opposite side of the fence from the Capitol building.
A nice link from Gelfling 545 with some terrific photos from Buffalo – click here.
I've put some NSFW photos below the fold, at the bottom of the post.
Let's Keep The Good Vibes Flowing: More PhotosPost + Comments (197)