This thread is totally squishable, as Betty likes to say when she puts up a morning thread when we haven't seen Anne Laurie working on a morning thread in the backroom.
Here's a little morning Henry to get the day started.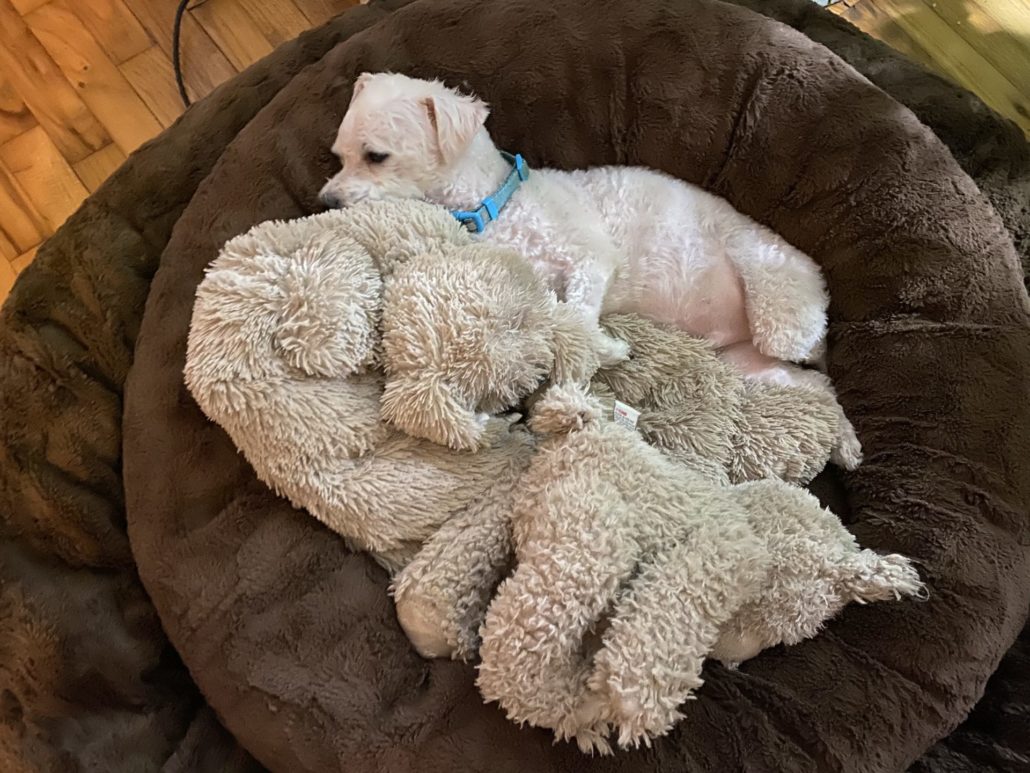 You may not be able to tell because they are so close to the same color, but Henry has dragged not one but two of his babies into bed with him.  I know he misses Tucker terribly, but I can't bring myself to even think abut getting another dog yet.  So he makes do with me and the kitties and all his furry babies.
In these times, I guess we all need to learn to comfort ourselves.