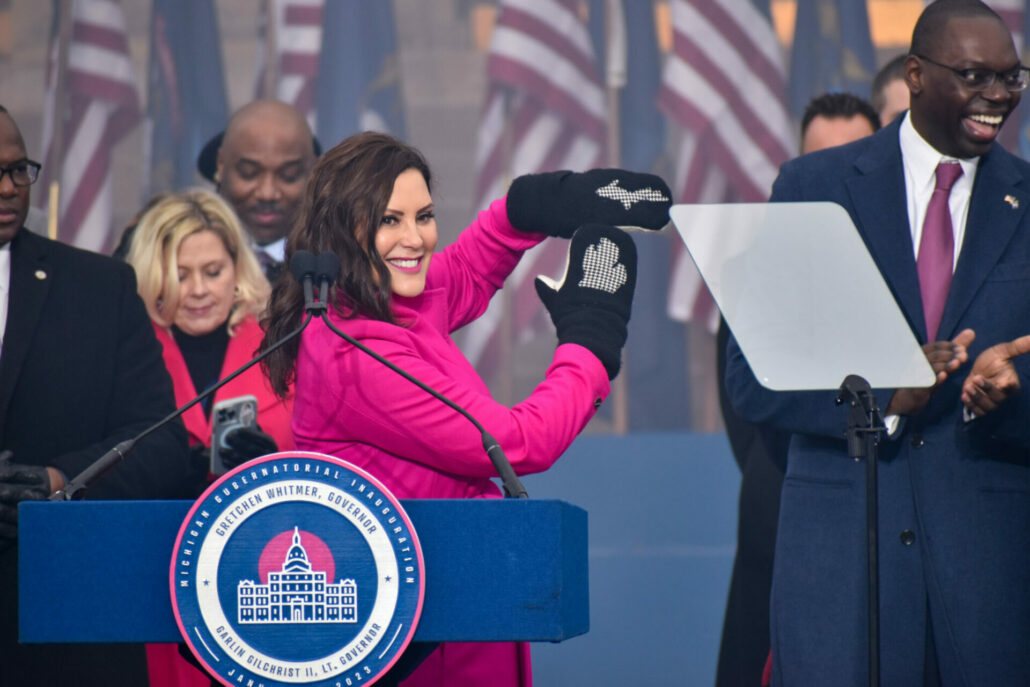 How Michigan became the progressive powerhouse of the Midwest
LGBTQ+ equality, abortion rights, climate change policy, voting rights, education investment, gun reforms, unions on the march — the Mitten State has it all.
For years, Michigan was a national laughingstock, as bad news stalked the state like the villain in a bad '80s horror film.

There was the one-state recession of the early aughts, thanks to the bruised auto industry that almost collapsed during the Great Recession that followed, and two partial state government shutdowns.

Then came Republicans shoving Right to Work through a decade ago in an attempt to reverse Michigan's economic fortunes (but really to placate rich donors), despite the vocal protest of over 10,000 union members on the Capitol lawn that made international news.

And then there was the Flint water crisis, the crown jewel of GOP former Gov. Rick Snyder's dismal, eight-year tenure, as the state's effort to save a few bucks in a city the administration didn't care about resulted in Flint residents, particularly children, paying the ultimate price with their health.

It's easy to forget how exactly the bad old days felt in Michigan.
🌸
But today, Michigan is known as the anti-Florida (thanks to some savvy marketing from Democratic Gov. Gretchen Whitmer), a veritable liberaltopia in the Midwest, which is expected to play a vital role, yet again, in picking the president next year.

This year, Whitmer partnered with the first Democratic legislative majority in roughly 40 years to not only reverse longstanding right-wing policies, but to pass major legislation furthering progressive causes like abortion rights, climate change policy, LGBTQ+ equality, education funding, voting rights, gun reforms and labor rights. All this took place as unions are again on the march thanks to massive victories like the UAW's "Stand Up Strike" against the domestic automakers headquartered in Michigan.

For too long, it was easy to feel helpless in Michigan.

Efforts to protect LGBTQ+ people from discrimination started and stalled. Anti-abortion lobbyists successfully kept chipping away at basic health care rights. And a devastating 2021 school shooting in Oxford resulted in thoughts and prayers, but little immediate legislative action.

But as it turns out, it wasn't that leaders didn't care about issues deeply important to most Michiganders. It was just that not enough of them were in a position to do anything about it.
🌸
Michigan is proof that real progressive victories that change the lives of millions are possible in swing states, not just deep-blue California.

So can this success be duplicated?
Michigan: Nobody ever said rebuilding a major state after decades of doom and gloom would be easy.Post + Comments